After 2 years of waiting, I finally got a delivery from GetChipDrop.com this summer: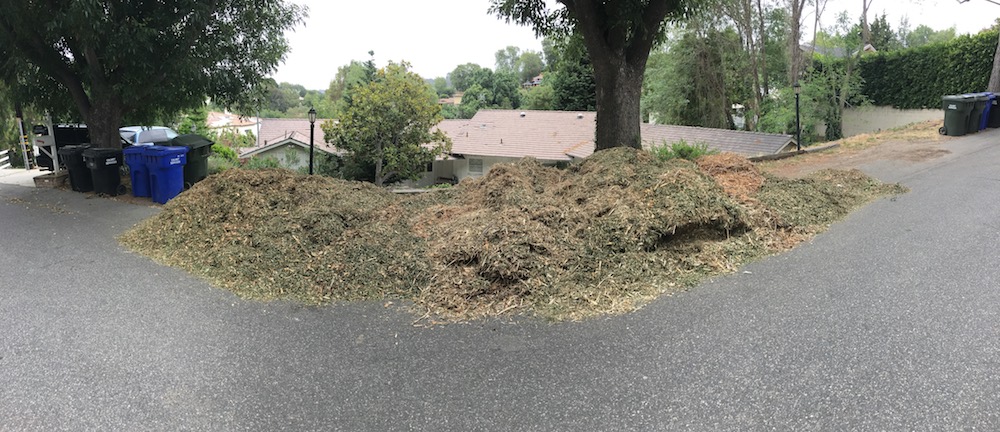 I mulched everything I could find, including my corn patch: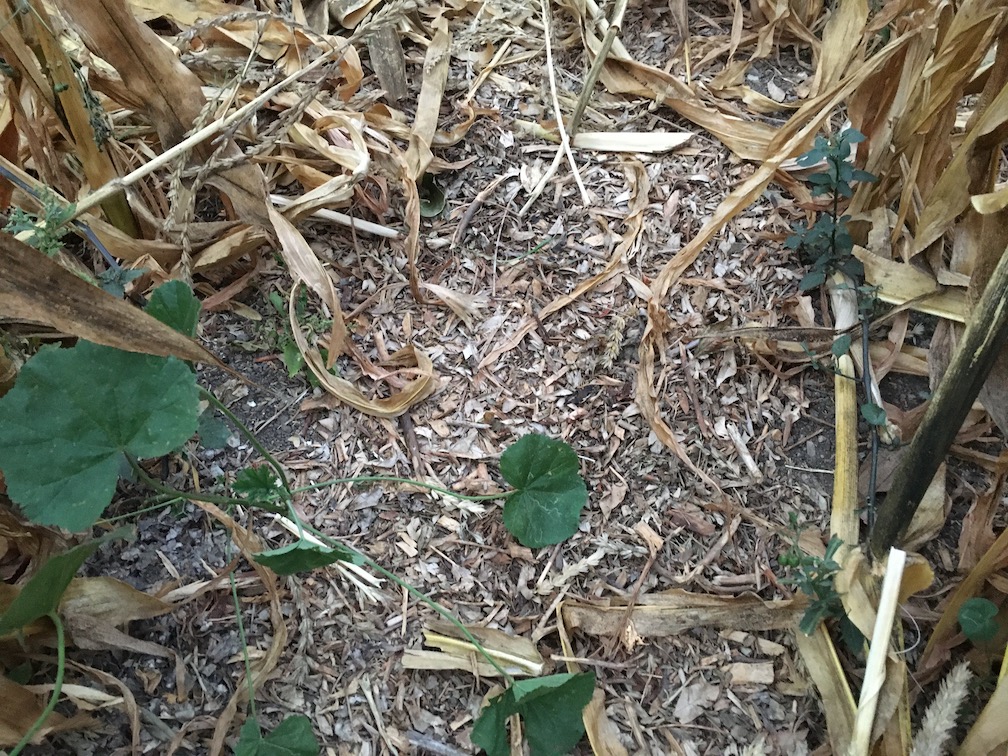 The corn was very happy, and grew 7'-8' tall, with very little weed pressure: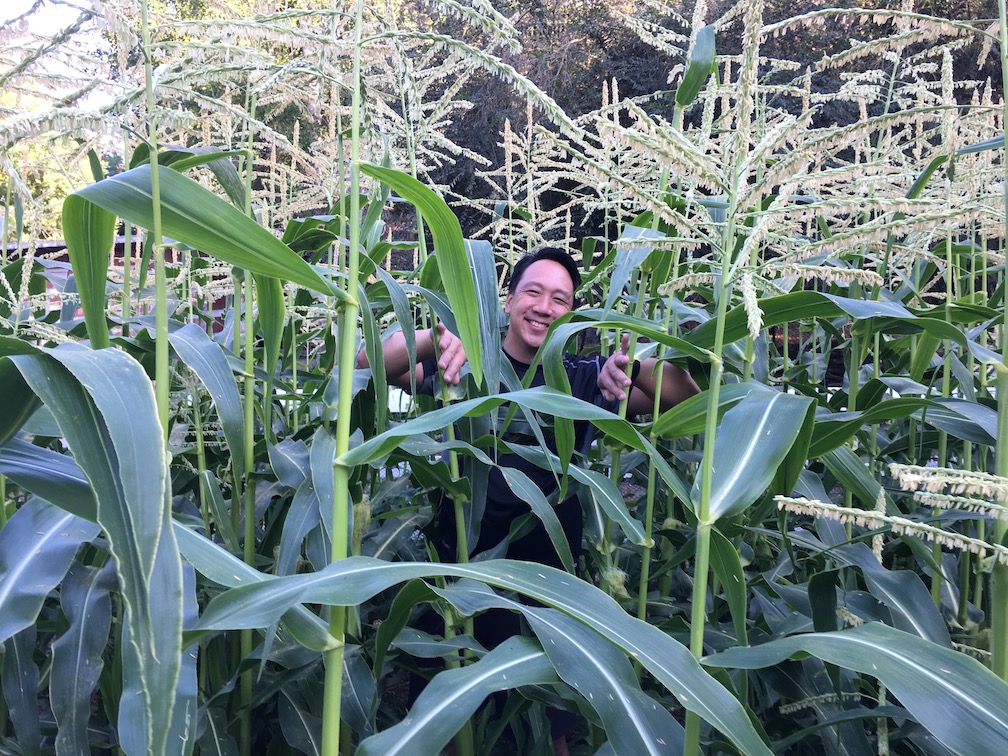 Well, if some is good, more must be better, right? So I got another delivery from GetChipDrop.com. If I just pace it off and guesstimate, I probably have about 10 cu yds of chips right here: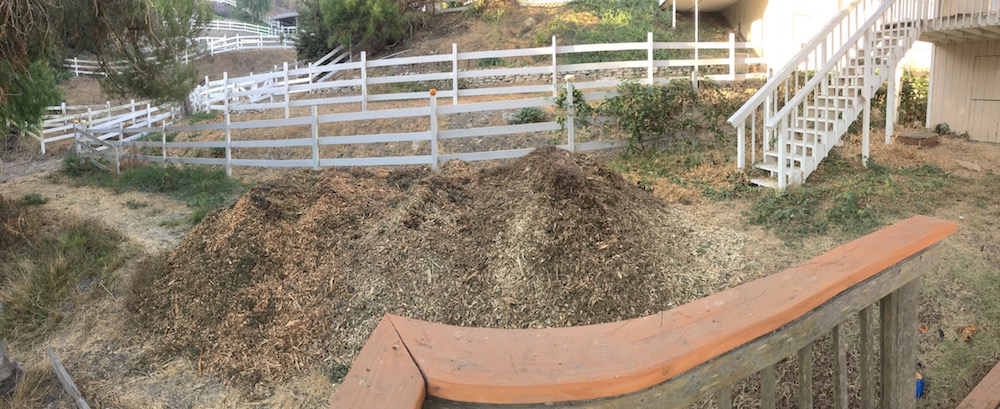 Quality is good, texture is good, and it was steaming this morning, but it's definitely raw, uncomposted chips: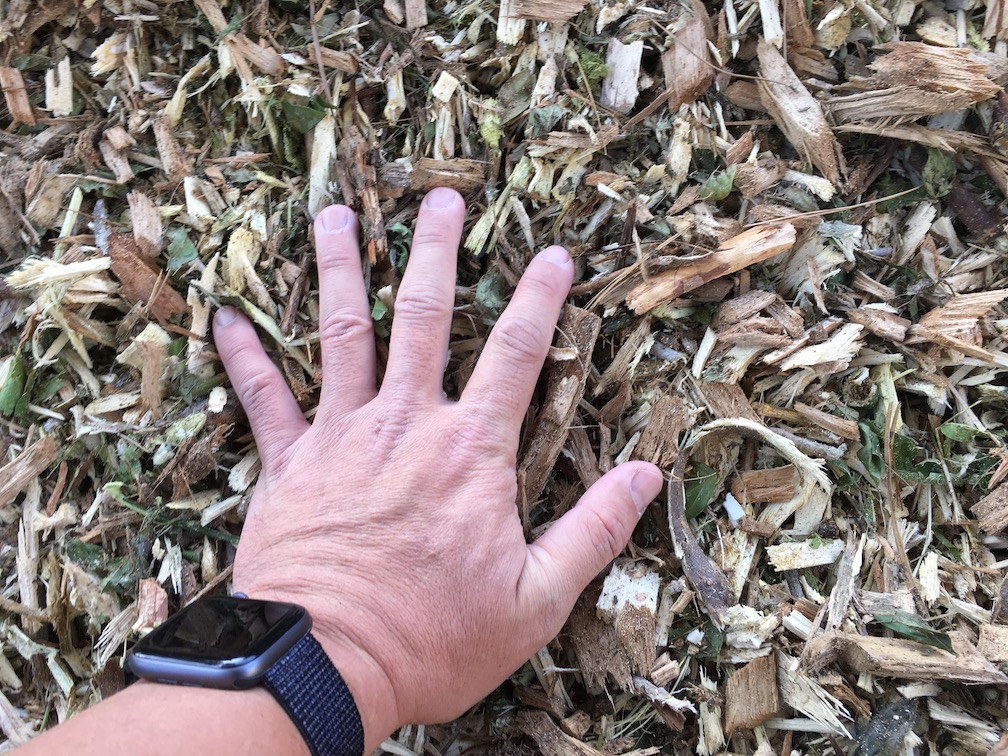 Lots of eucalyptus, juniper, and pine/fir from the smell of it.
What on earth am I going to do with another 10 yds of raw wood chips?
This Fall/Winter I'm going to try a cover crop of
Crimson clover
,
white mustard
, and
Phacelia tanacetifolia
in my 4,000 sf garden, in preparation for pumpkins and corn next Spring.
I don't plan to irrigate the cover crop, other than maybe immediately after seeding, and we typically get
10 - 15 inches of rain
between now and April, when I'd want to till the cover crop into the soil.
Should I till in those wood chips when I seed the cover crop? Or will they inhibit germination? If my math is correct, even 10 yds of chips would be less than 1" thick if spread over 4,000 sf of garden. If I till them in with some high N fertilizer, would that offset the N-consumption of fresh decomposition?
Or should I let the pile cook, and then use it to mulch between rows and around plants next Spring/Summer?