I have six tomato plants with fruit ripening every day: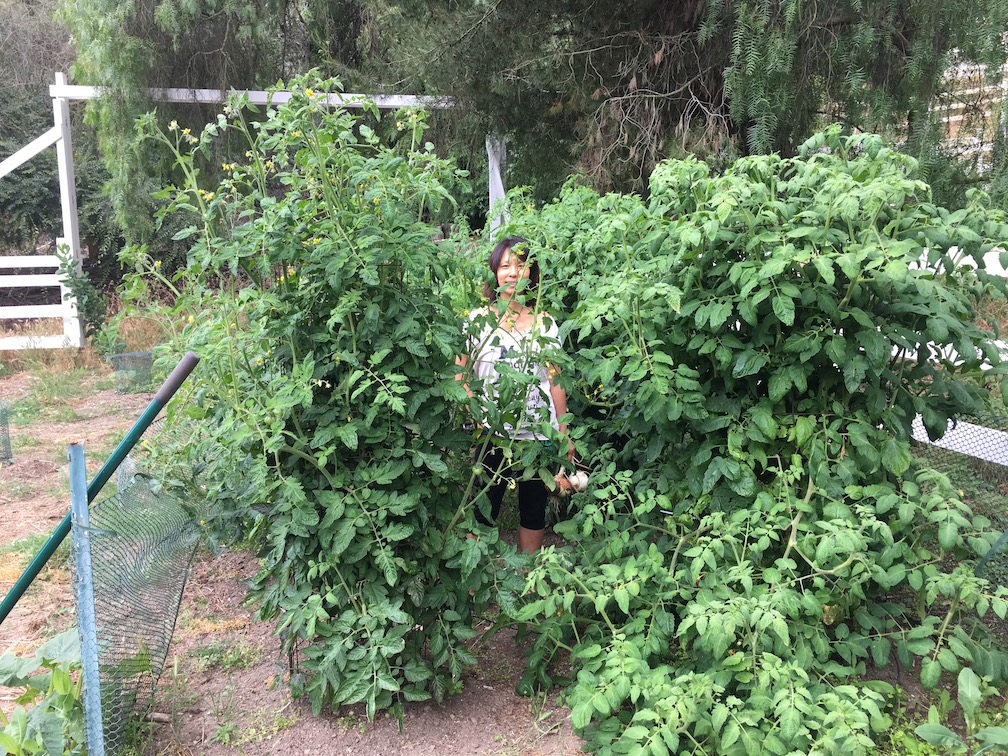 (that was back in June)
In exactly 9 days I will have 100+ people in my back yard for my annual Corn-U-Copia harvest party, so I want to have as many edible tomatoes for the burgers and for Insalate Caprese.
What's the best plan for accumulating as many tomatoes that will be ready-to-eat on next Sunday?
Do tomatoes ripen faster on the vine than on my counter? Or does the vine not matter once they break color?
If I want to store today's tomatoes in my fridge, do I want to pick them perfectly ripe? Or a few days short of ripe? Does refrigeration stop ripening completely? Or just slow it down?
I have AC in my house, so it's usually in the low 70s. Is there an easy way to create some sort of space indoors that's cooler than 70s, but warmer than a fridge?
Any truth to the "store them stem-side down" theory? I just read that!
Any other suggestions?
I just did a bunch of reading on how to store tomatoes, but they're all about optimizing a small number of tomatoes that you want to eat over a period of several days. No one has written about accumulating tomatoes for a crowd of 100!
Thanks!