A few years ago I signed up with ChipDrop.com, a free service that matches people who need to get rid of wood chips (e.g. landscapers, tree people, gardeners, etc.) with people who want wood chips (e.g. gardeners like me).
Every few months I'd get a reminder, asking me if "still need chips?" but I never actually got any chips. Until this July, when I finally got a drop. And oh boy, did I get one! Click the thumbnail for a full-resolution photo: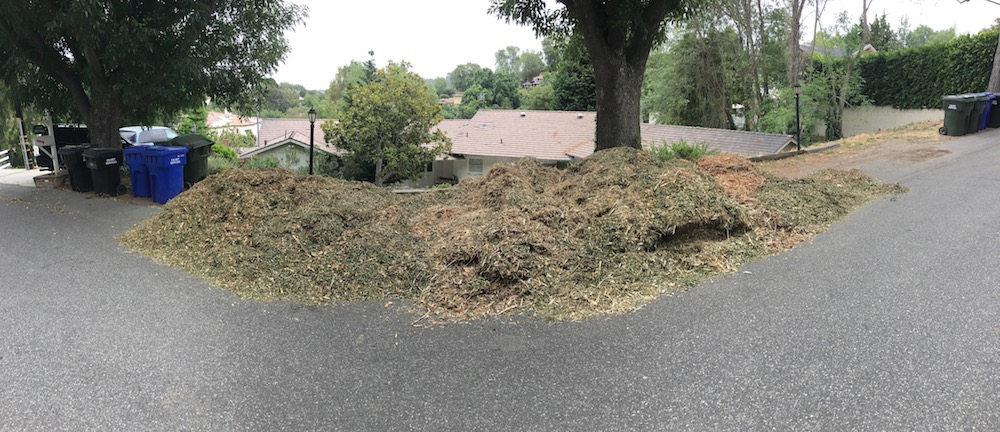 It's pretty nice stuff. Not a lot of leaves, and pretty regular-sized chips. But it's in the wrong location. My garden is actually a 500' schlepp and 75' downhill of where the chips were dropped. It actually made more sense for me to load up 3 trash cans at a time and haul them in my SUV, around the block, and then down the bridle trail, than to wheelbarrow the chips down to the garden.
I did that at least 6 times, but I lost count.
Anyway, I put a thick layer of mulch between my rows of sweet corn and a big thick ring around each of my mango trees, and I'll just scatter the rest of it around after I pick my pumpkins in October. The corn is looking better than it ever has in previous years, and I have no weeds to pick!
So ChipDrop.com is the real deal, even if you have a wait a few years.