I planted
Bi-Licious sweet corn
on June 19 this year, with a plan to harvest on Day 74. The package says "Days to Harvest: 75-80" but I find that it gets starchy if I go more than 74 days in Los Angeles.
In addition to a bug zapper,
I applied BtK oil
to each ear today, Day 60, which is 24 days before harvest/party time. I'm not quite sure if this is too early, too late, or just Goldilocks. Here's an ear that I pulled for examination. It's hard to see on the photo, but the silks are just starting to darken at the tips. This is among the most mature of the ears in my stand, and I'd say that 1/3 of the stand is at this stage:
Here it is, de-husked. I pulled the silk off by hand, and most of it came off very easily: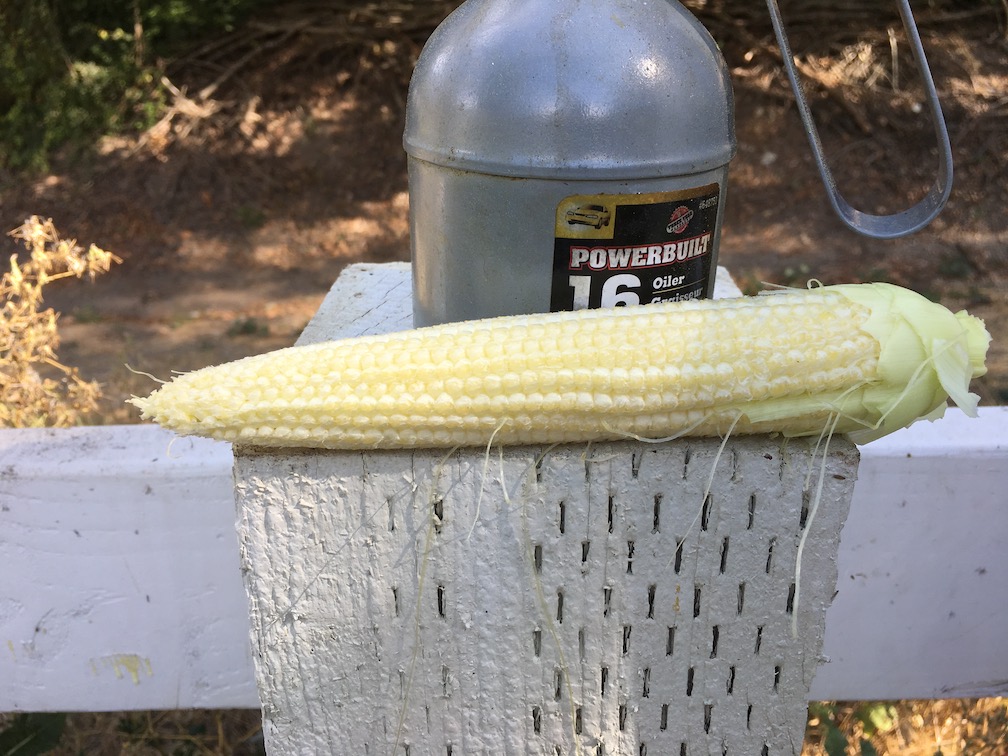 Here's the tip. There was no worm that I could see. What looks like a squiggle on the photo is just the remains of a silk strand: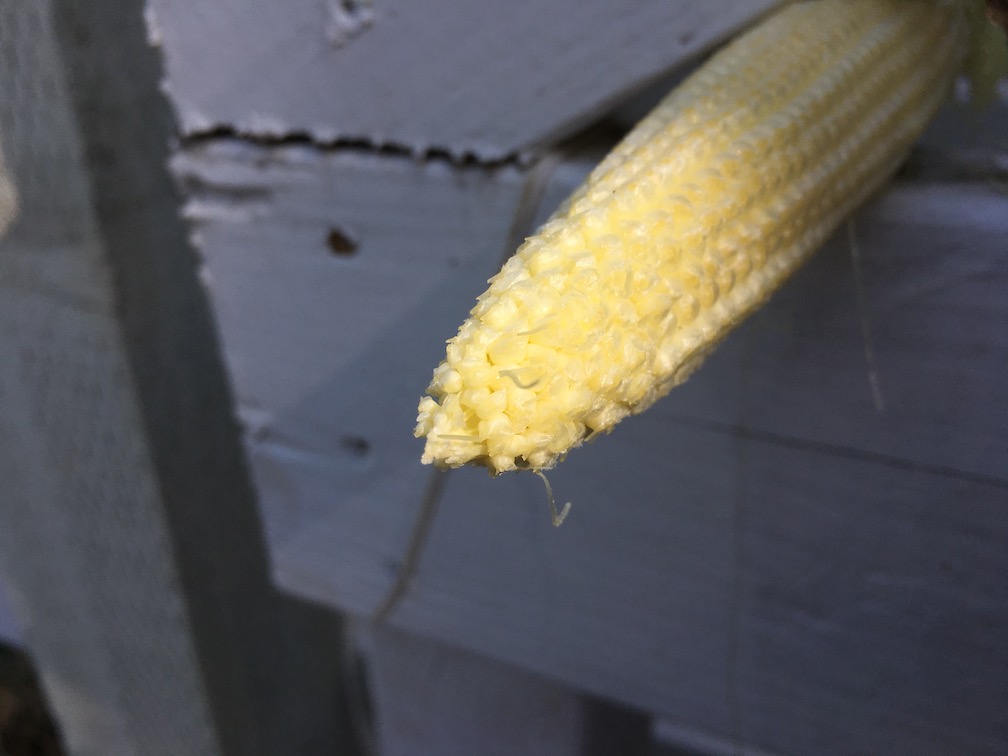 So am I too early? I can't undo it, but I can change the day next year.