This year I am growing bitter melon (Shanghai variety) and Indian Gherkins. Has anybody here grown these before? Both of these are growing on what look like mutated vines in a sci-fi movie! I lost count of how many off shoots there are on both, but I have never seen anything like them. The bitter melon looks like a miniature full sized one, even at less than an inch long. The gherkin looks like an elongated ball of spines. The photo of the gherkin isn't very good, but they are growing fast, so I'll have more soon.
Bitter Melon: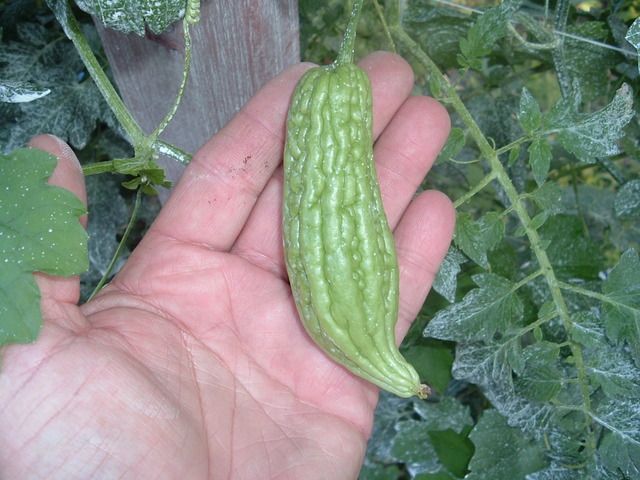 Here's the first gherkin I found. I took the photo yesterday, and the gherkin has more than tripled in size:
Here's a photo of the lower part of the gherkin plant, showing all of the vines growing off of the main vine. And this is just the lower right part of the plant - there are many vines that I have already trained onto the trellis, and one is 4' over to the right!