I'm new to your forum. I need help. I planted what was to be Catskill Brussel Sprouts in a row. The trouble is that I have two totally different plants coming up.
This is our first year growing something besides tomatoes. I'm thinking the few on the right are the real brussel sprouts, but the two on the left, are ????. You'll have to forgive my weeds from earlier in the week. If you need clearer pics, I can get them tomorrow.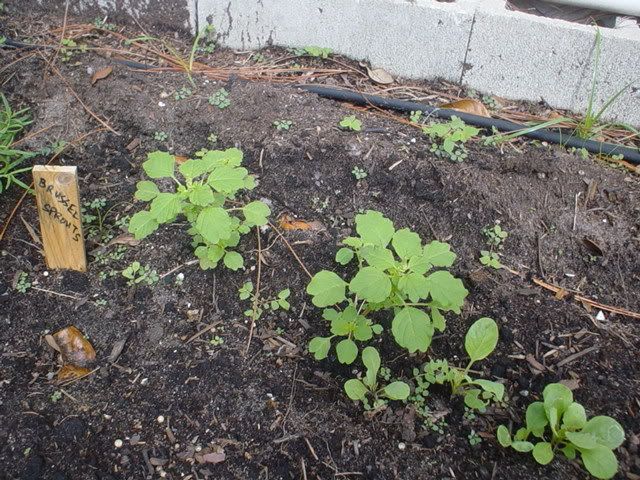 Here is a close-up of the ones on the left.