I'm going to revive this thread, because I just ordered
a small roll of this
: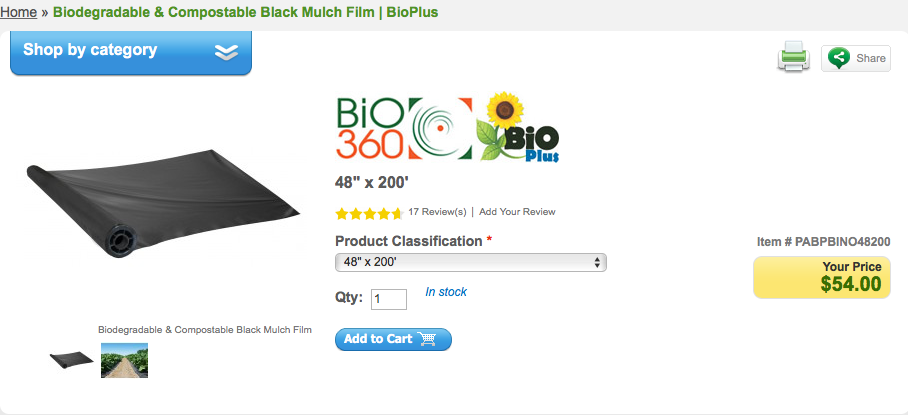 The Compostable & Biodegradable Bio360 Mulch Film, made of Mater-Bi, a corn starch based raw material, is biodegradable and compostable.

The master batch pigment mixture used for coloring is also made of Mater-Bi. It leaves no toxic residues in the ground and you save on removal, recycling and land fill costs.

Temperature, humidity, and microorganisms in the ground transform Bio360 into water, carbon dioxide, and biomass. There is no toxic residue left.

This biodegradable mulch has the same mechanical and physical characteristics as the plastic mulch without the negative impact on the environment, and there are no removal, recycling and land fill costs.

Here a clinical study on biodegradable mulch film conducted by Cornell University in 2006.

This stuff allegedly breaks down completely, with no nasty residues.
I'd like to try some strawberries and things with this, to see how it work.