It has been a colder winter and therefore a slower start to getting things started in the greenhouse. But with some recent sunshine and slightly warmer temps I have some plants up and running. I have several types of tomatoes, regular and multi-colored bell pepper, egg plant, etc. Last year I had good luck starting rattlesnake beans and silver queen corn in the greenhouse. I have these ready to go this year:
Also, I am trying to get a jumpstart on some yellow squash. I can already taste it, shredded like hash browns and fried with onion and corn meal in a little hot grease.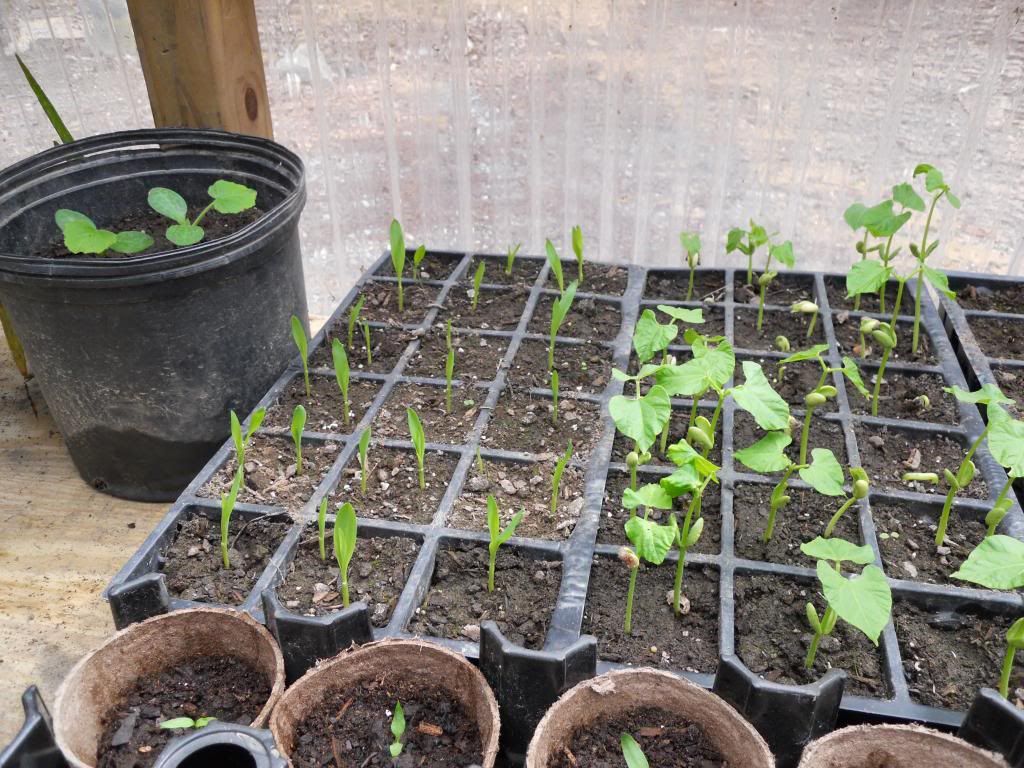 Some regular and red romaine and kale should be good too.