Went away for 5 days at a conference. Came back to find that the beautiful perennials (don't know what they are but they had gorgeous yellow flowers) that surrounded our garden were completely decimated by this worm. They were ALL OVER the plants, as seen below.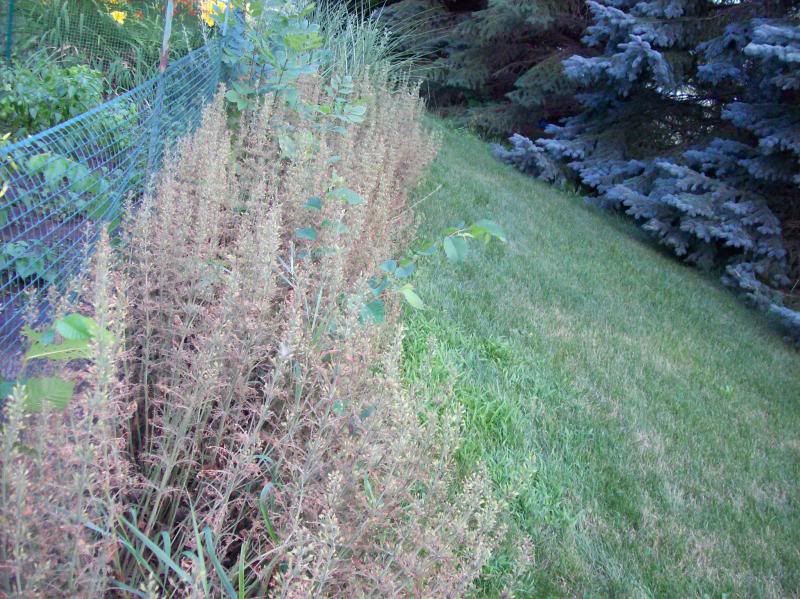 DEVASTATED to see that these worms are now on the corn and on the tomatoes, although I haven't seen any damage done yet.
Here on the corn: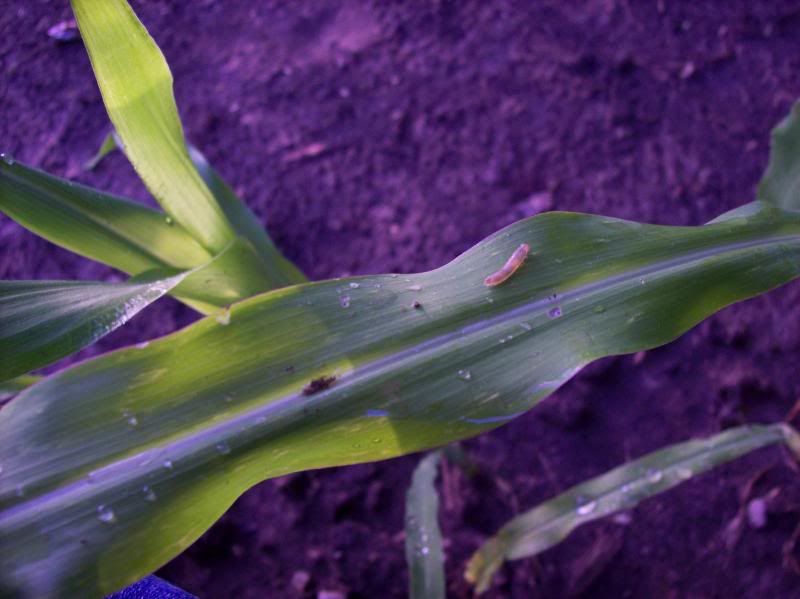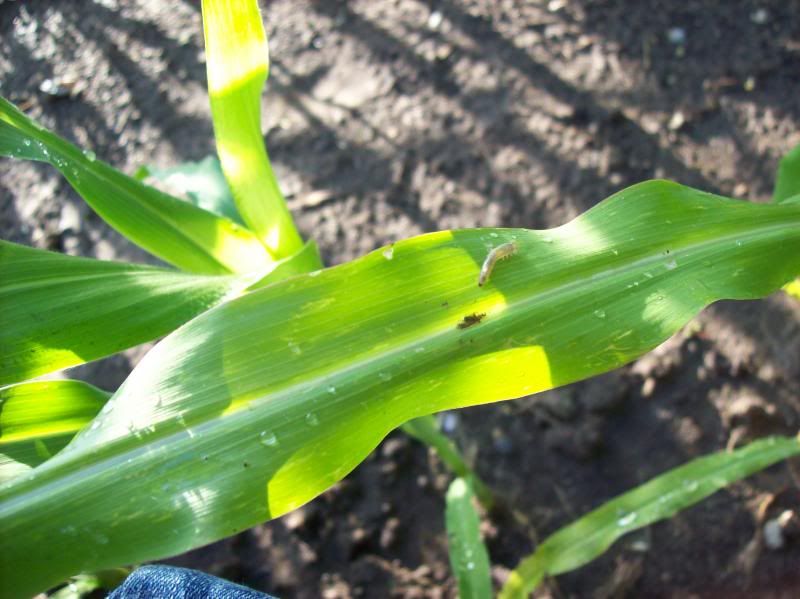 I also see this other worm, only on the tomatoes... looks like it might be related, as it's the same size as the others, but it is entirely white instead of having a grayish hue.
(The brown/black dots on its back are just soil)
Here's some good close-ups: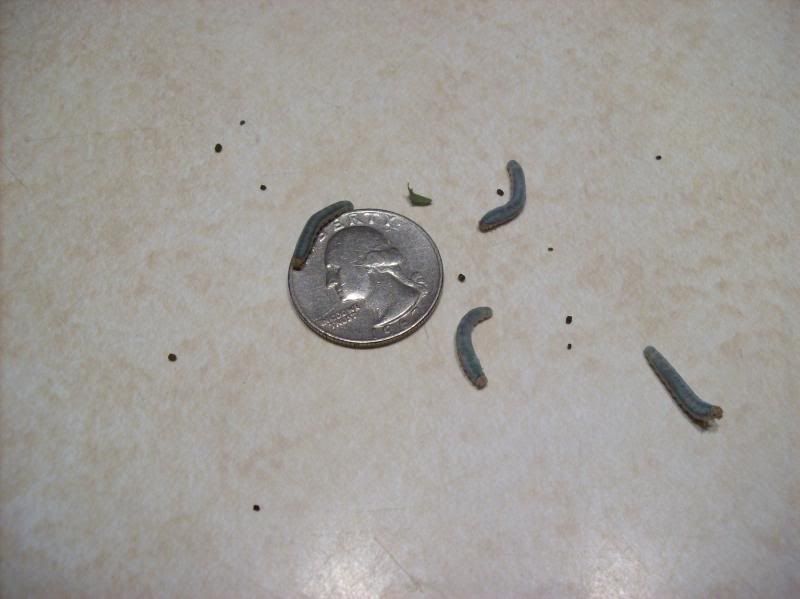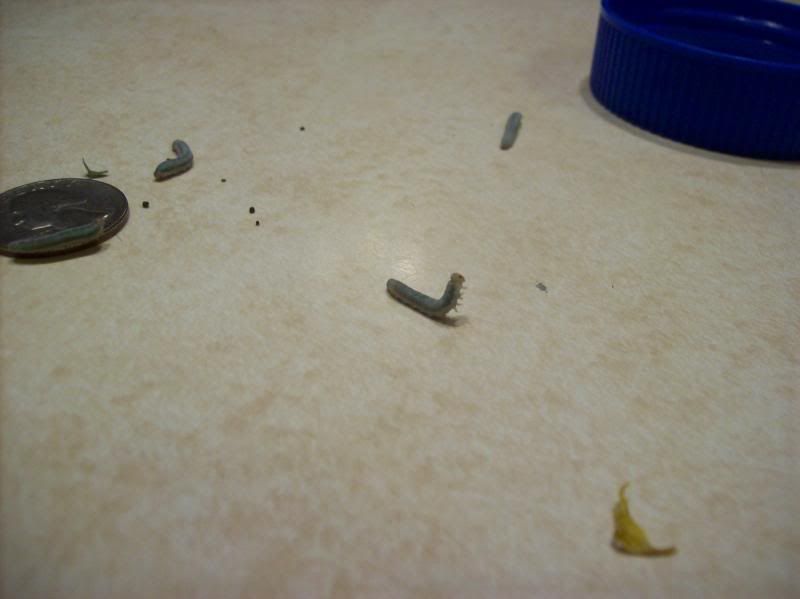 What is this? Doesn't look like a hornworm or like a corn earworm... is it a cutworm? What is it? And how do I kill it before if decimates my veggies?!