Last spring I posted in the Container Gardening section that I was using "barrels and boxes" for my garden, to better handle the summertime weeds. Previously, I have spent many hours pulling August weeds.
So, How Did It Work?
Although I consistently plant veggies way too close together, I got good growth in the barrels and boxes. The plants were fairly easy to keep free of weeds. Except where the squash took over the walkways, I was able to run my weedeater a few times during the summer. Sounds crazy to use a weedeater in the garden but the pots and the walls kept me from hitting the plants. Here some shots when the plants were full green: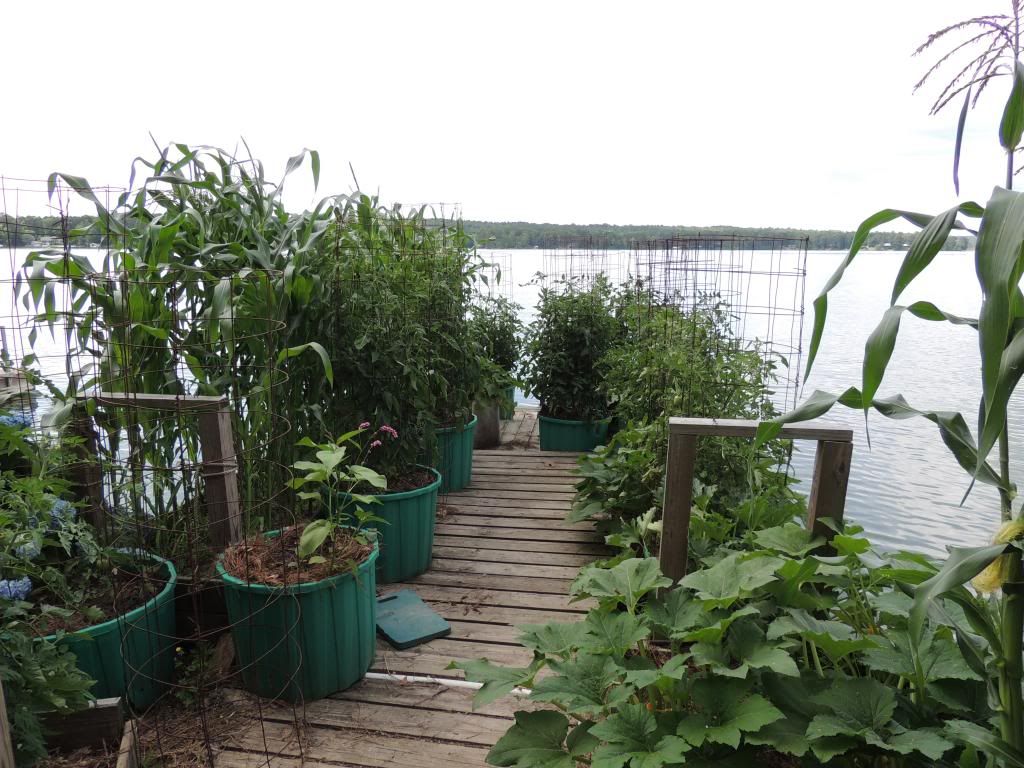 Tomatoes in containers were loaded, as you can see in this picture, but notice the lower vines are brown and dying. We have eaten, given and frozen a ton of tomatoes
More and more of the plants browned from the bottom up. Many tomato plants have been pulled and replacements will battle the August heat and see if they stay healthy until the Fall. The squash has pretty much given in to the summer heat, with some replacements on the way. Peppers, Okra and Beans are kicking into high gear. Okra loves heat. And I need to get off this PC and go run my weedeater.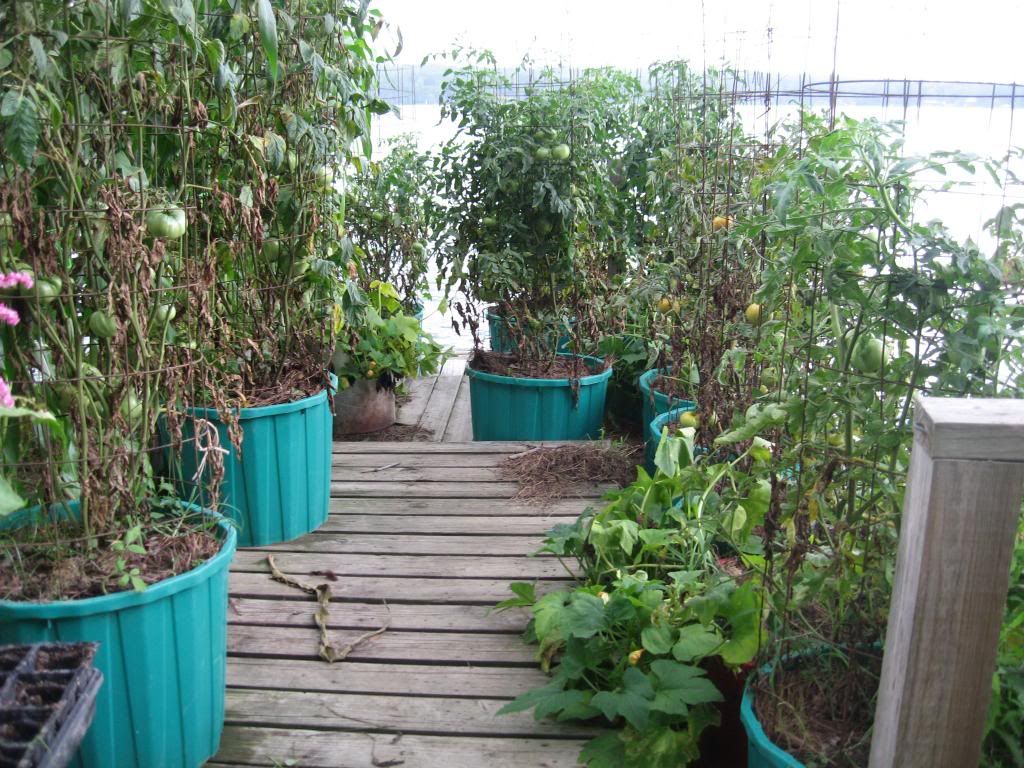 Overall, I was pleased with the B&B method. The goal was to better handle the August weeds. I will add some new topsoil this winter and be ready to go next spring.