This was in a raised bed that had been doubled covered with slitted film and a 3 mil plastic over 4' med hoops for most of the winter. Earlier late winter/spring super windstorm tore off the covers and threatened to pull out the hoops so I was forced to remove the covers but the worst of the freezes in the teens were long gone by then. Was clearing away the weeds and found a baseball-sized beet

I was surprised because a large Swiss chard that had grown in this bed didn't make it through the winter.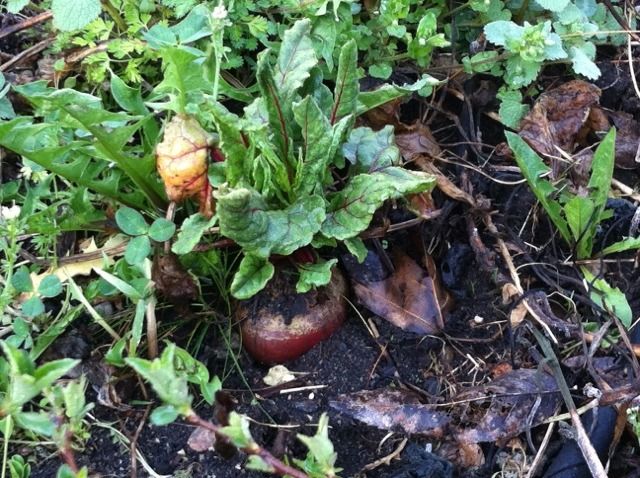 ...what should I do with it?