I have been growing a bucket-o-greens for my brother and his girlfriend as a present. Originaly intended to be presented in January, our mutual schedule/winter illnesses, etc. resulted in not seeing each other until now.
It was sort of an experiment because I didn't have room for another 2 gal bucket in the house. So I have been growing them out in the windowless, unheated garage where a bucket of water has been freezing on the surface. (I have my overwintering peppers, pomegranates, lemongrass and geraniums out there too and am not sure if they'll survive but that's a topic for another thread

)
Due to extreme low light and the frigid temp, the shoplight stays on 24/7, providing a modicum of warmth.
Before the bucket-o-greens is gone, I thought I'd take a picture. As you can see, they are growing well and will make a nice present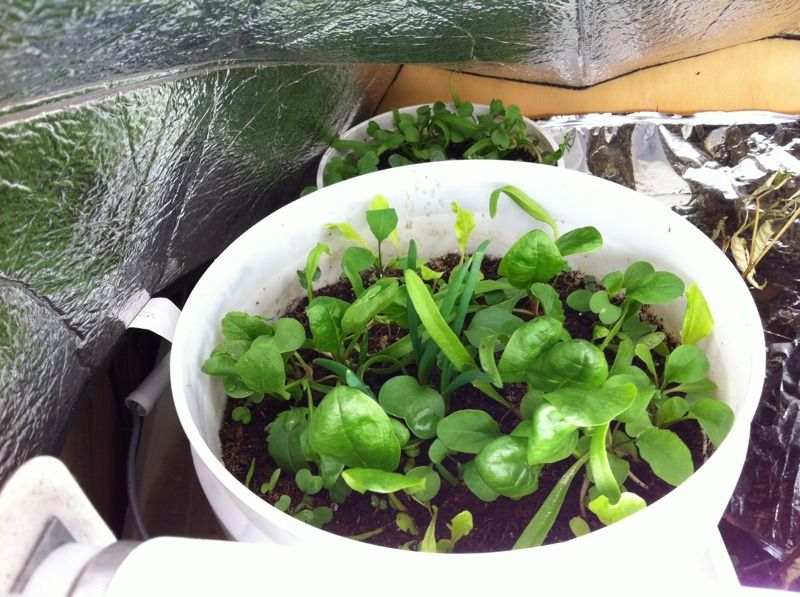 The smaller container behind it is for my own use.