Okay its Oct 21st, and I am just planting garlic. I normally try for around the 15. But it has been warm here as of late. Cool nights and somewhat warm days. Heck I still have a few tomato, pepper plants producing.

I have 4 variety's going in Music, Chesnok Red, Georgian Crystal and Pescadero Red, the latter being my fav even it is has a smaller bulb.
I am also transplanting the volunteer, late, whatever garlic that was growing already. I am calling them bubils. I even put a few in a pot that I will bring in before the freeze and keep going to see how it performs against the in-ground frozen cloves.
Here is to a great garlic harvest everyone.
By the way last year I did double rows at 8 in. with plant spacing at 4 in. between double rows 18 in. This year I did 5 in. plant spacing with 8 inch row spacing. They are tight but the ground is fertile and I don't see garlic needing much room if properly fertilized.
The first pics, I didn't get all the cloves ready to be planted but here is the transplants.
This is how they came out in clumps of loose cloves weird?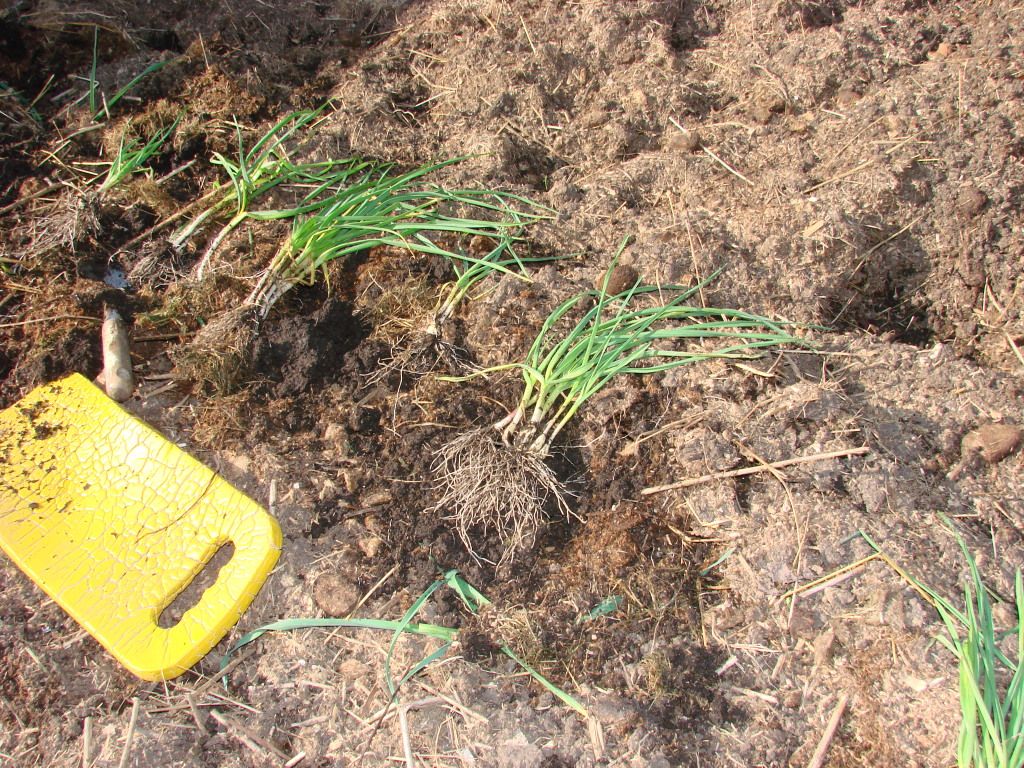 After being cleaned so I could separate them easier without TOO much root damage!!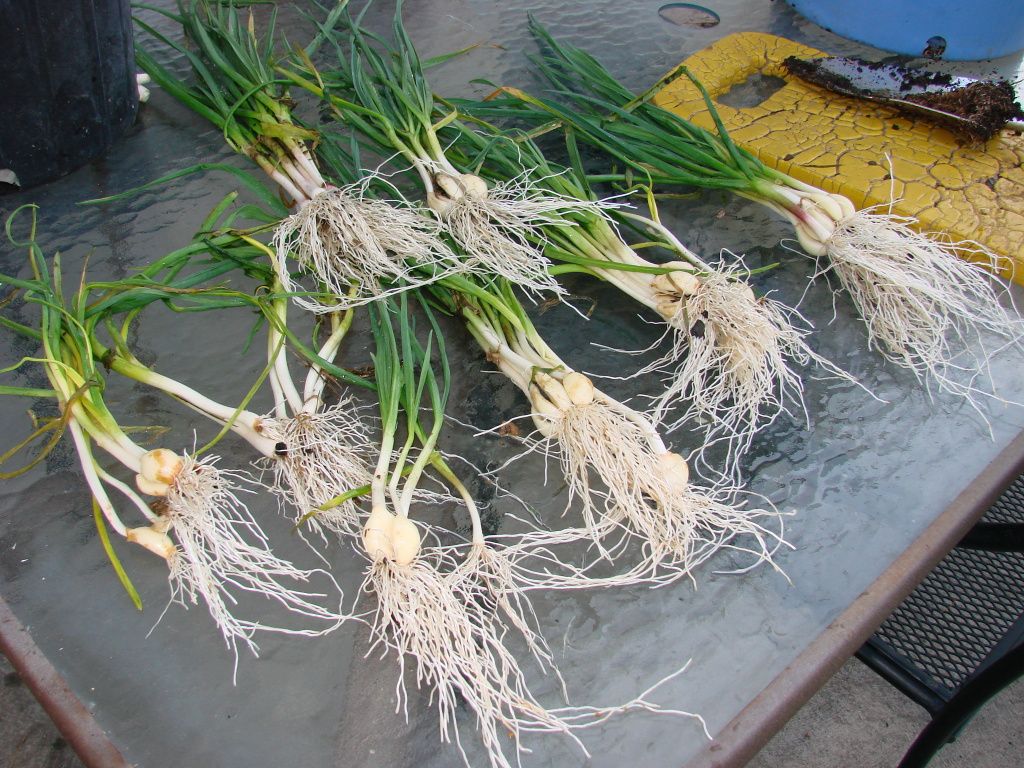 The potted ones!