I was leaving them in the ground and picking them as I needed them, but last week, I went to take an onion, and this is what I found.
This one looks like it's growing a new stem or something?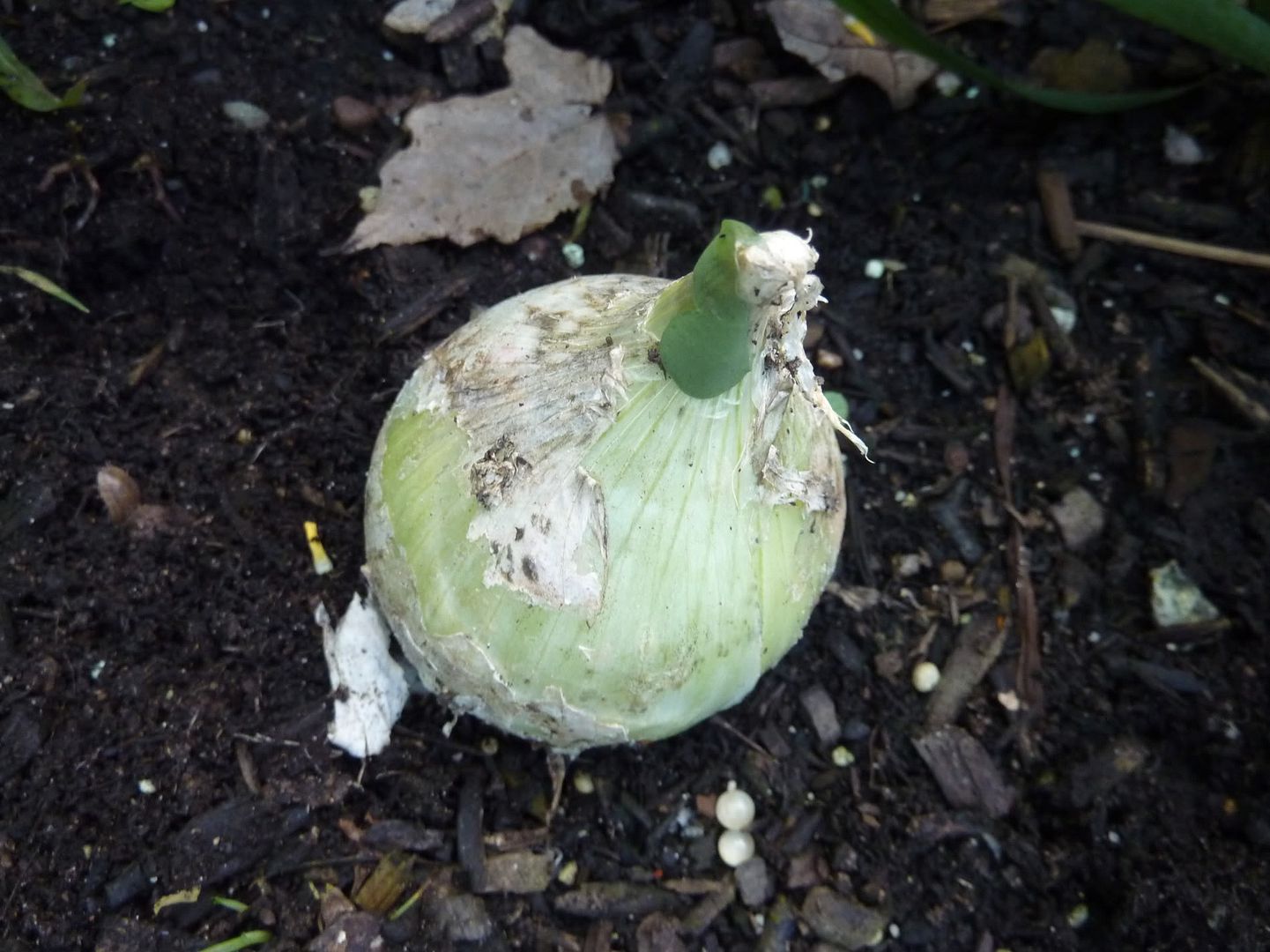 And this one split into two and is growing two stems!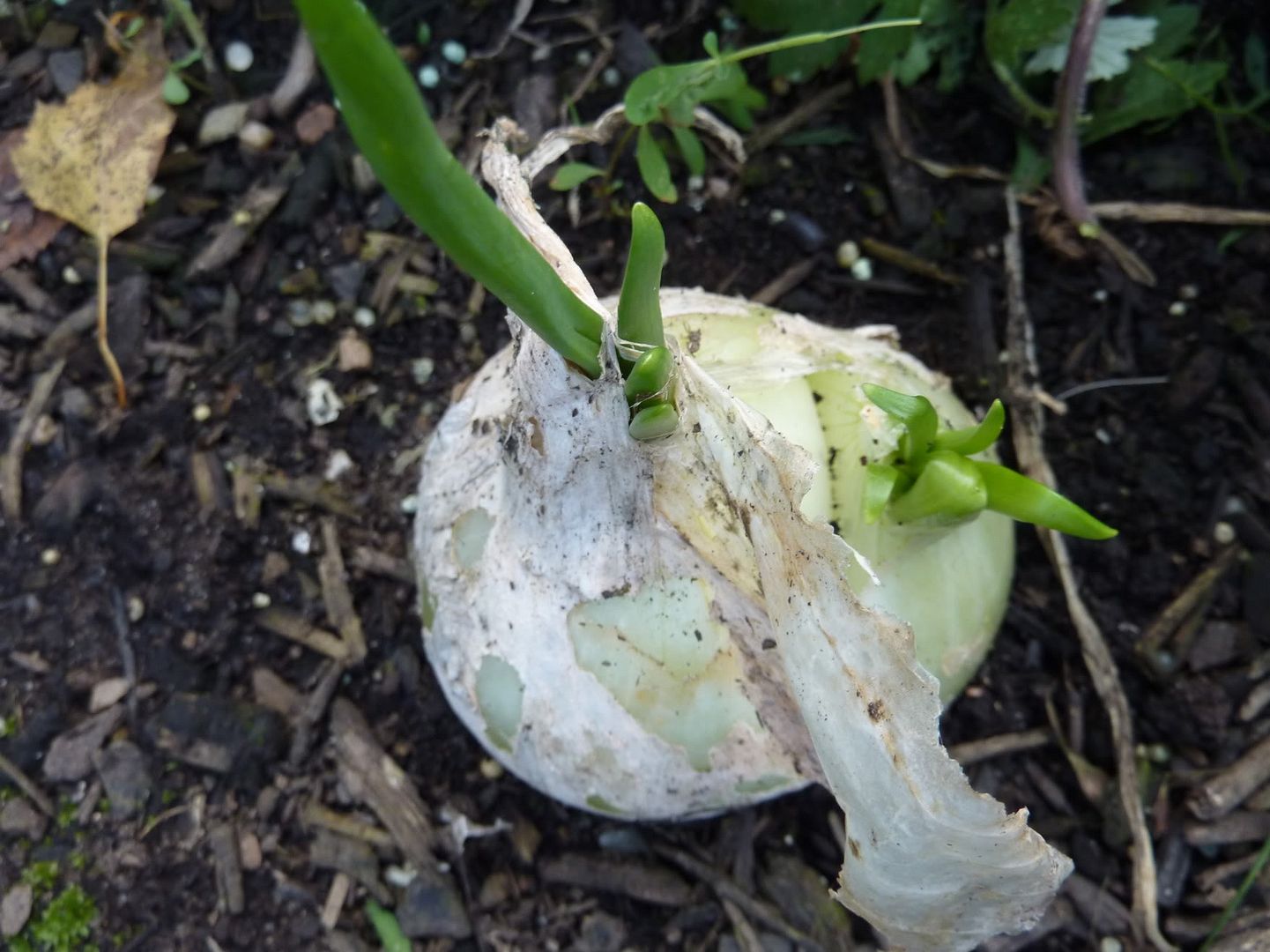 Are they still safe to eat? What does this mean? Why did one split into two?