I don't know if volunteer garlic is the right wording. But these came up by themselves. If you look at this row and it is a definite row, I believe this is the same area I had bubils in this spring. This row here even starts about the same place the bubils since they didn't go the entire width of the garden. But there are several other patches of these in different spots as well. Also my bubils all died early this spring for some reason.
The other patches all look the same so that has me rethinking the bubil idea. When dug up they are definitely not a single bulb but a grouping of cloves all with their own separate root system.
I'm not really sure what to do with them. Should I dig them up and carefully replant them. There might be 70+ separate plants here. Will they grow like a normal garlic clove. I am assuming they will. I had this last year and left them in clumps and they withered and died. I even thought about trying a few in pots which I am sure I will I have more than enough garlic to plant so If I ripped all these out I wouldn't be out much in reality.
So first off what are these, is this what happens when you miss a bulb? Is this what happens when you plant Bubils? This is my first year trying bubils so I am not sure what to expect. The other patches might be bubils that fell off during harvest. Finally what should I do with these?
Thanks, Dono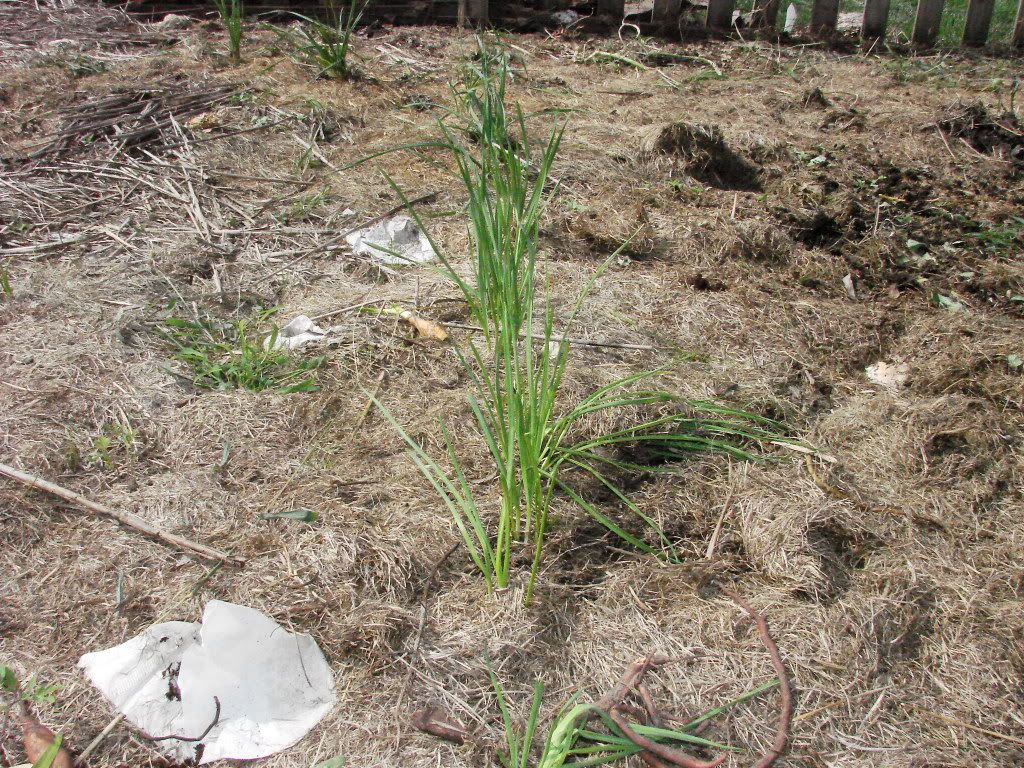 These pics aren't the greatest if needed I can get better ones, again thanks.