Bobberman wrote:They turn into a moth that acts like a humming bird and are nice to look at. feed them tomato branches or bad tomatoes! Put them in a jar with a lid till they hatch.
We actually do this every year for science project/spinoff of our butterfly project. But...
Here's an adult moth that emerged from the soil after we raised last month:
...I don't see the resemblance to hummingbirds...

I
posted photos of a moth I know of with common name of "hummingbird moth" that LOOKS like a hummingbird
, but it's a different species: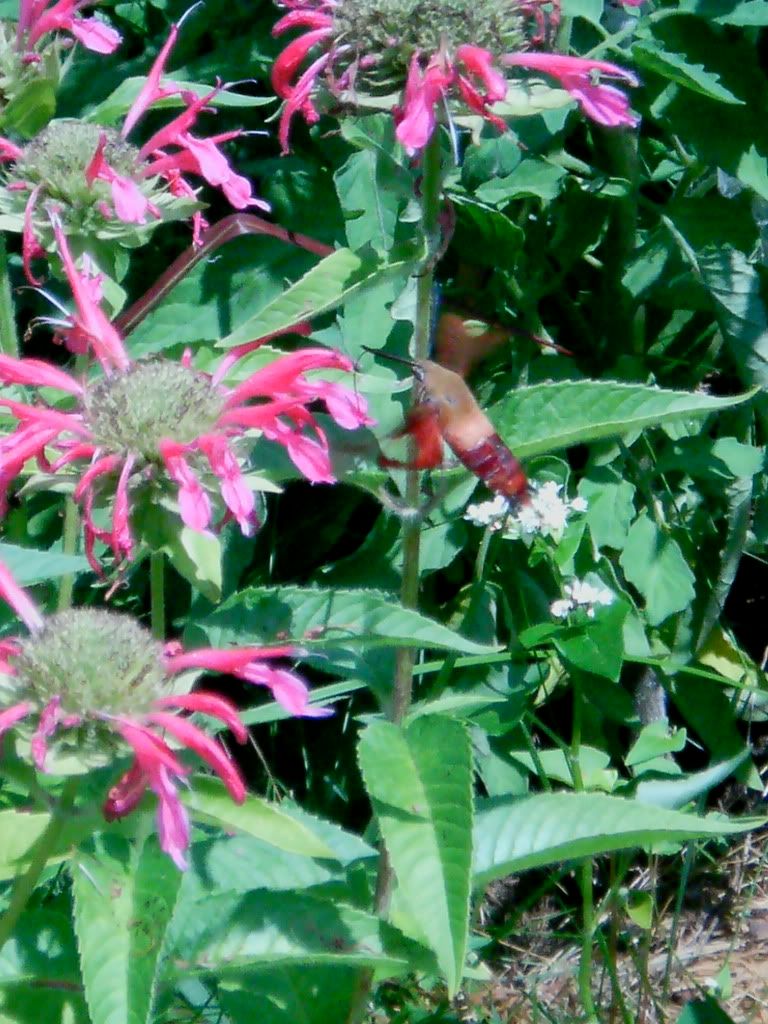 Hmmm... Maybe I should let the adult moth fly....

...ah, here we go:

http://www.ext.colostate.edu/pubs/insect/05517.html