So i have three types of pumpkins taking over my garden

I do have a question about my pumpkin development.
I want to know if my white pumpkins is developing normally. I have pictures below and compared them to my regular Gladiator Pumpkins.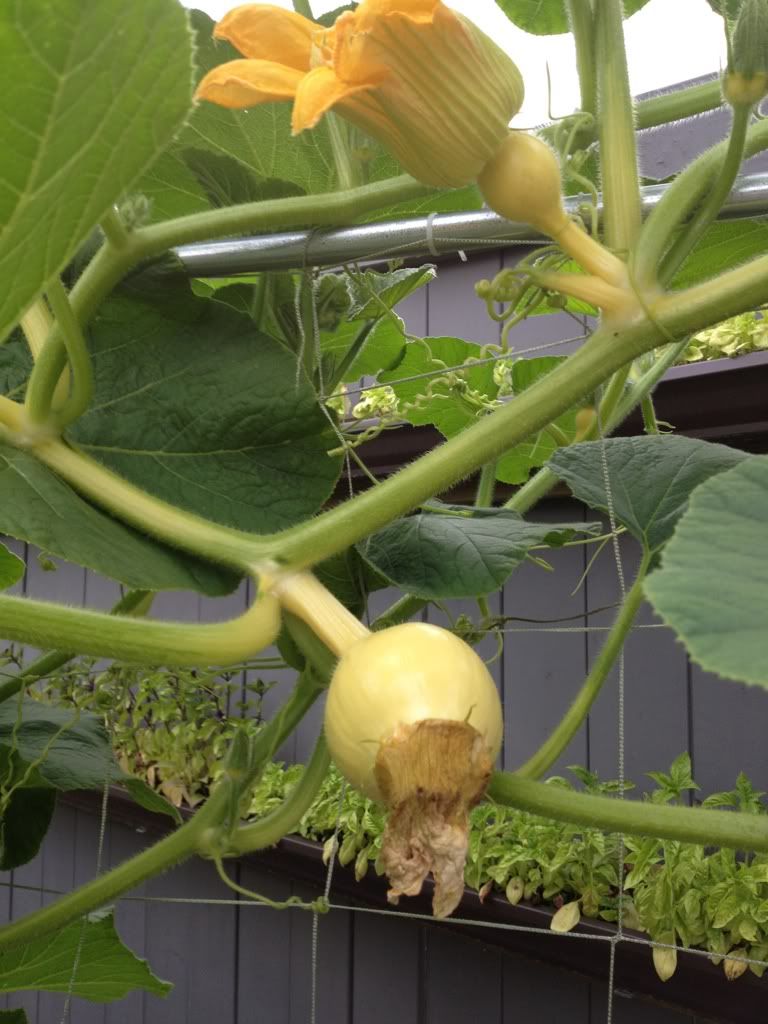 here is the largest white pumpkin it is the size of a softball.
This is the female the flowered and fertilized first but has slow-en development. it is the size of a fastball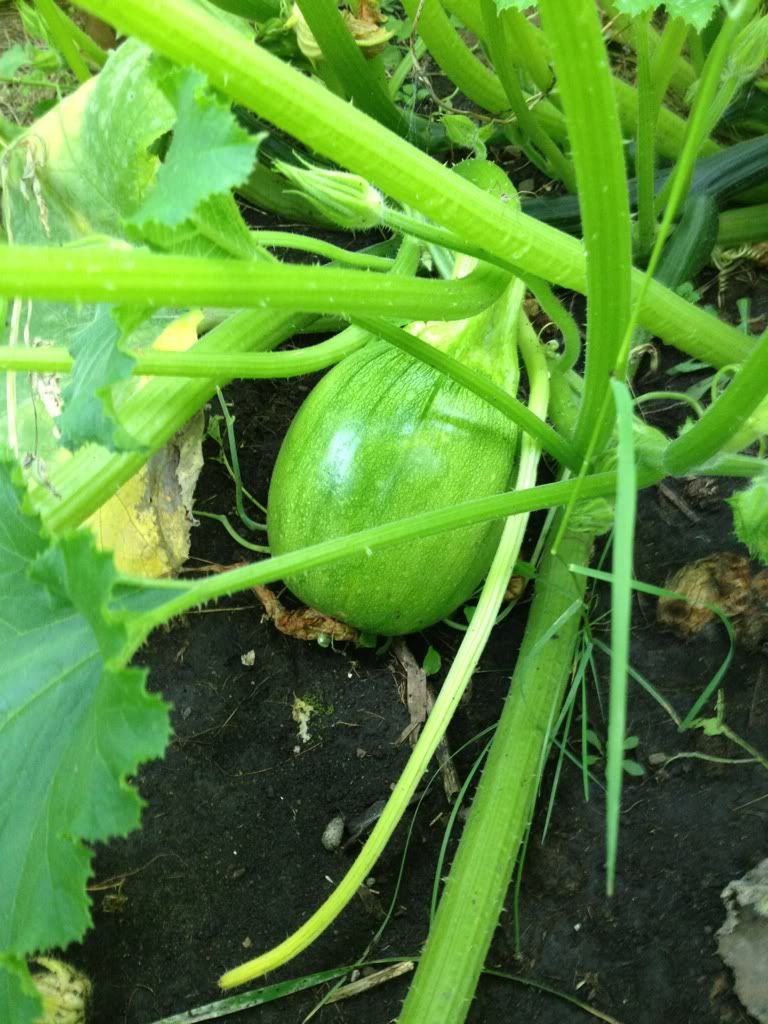 This is one of my Gladiator pumpkins it is on the ground and not the trellis. it is about the size of a mini football. this little guy flowered three days ago unlike the white ones that started earlier.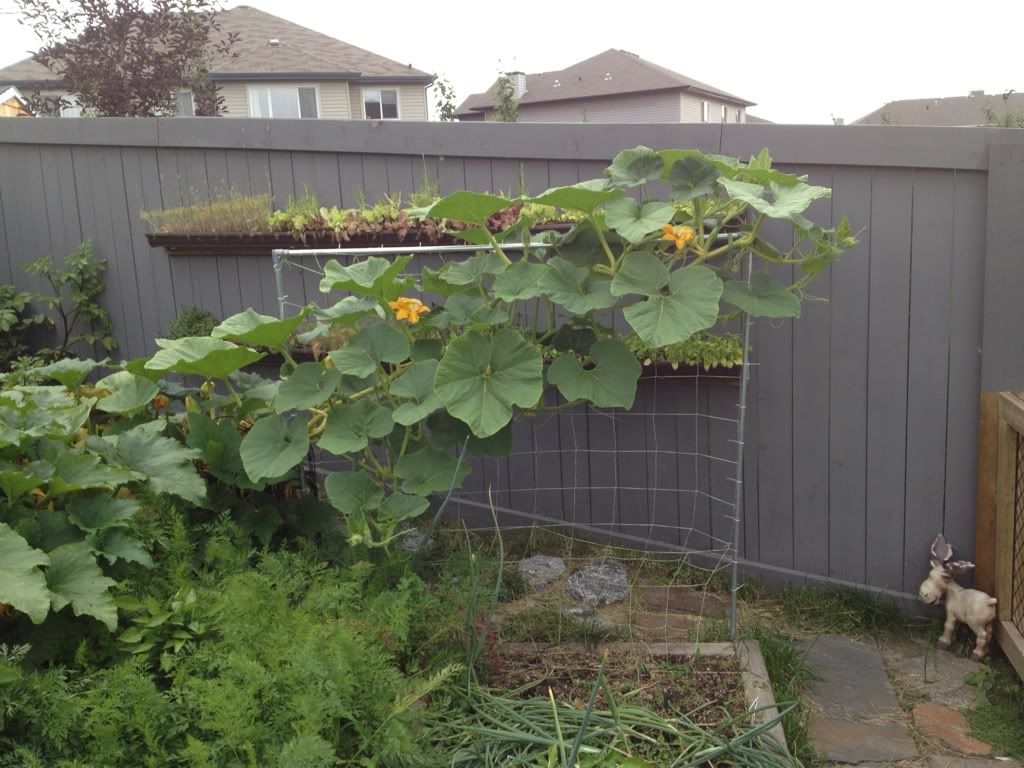 here is the white pumpkin on a trellis!
and a larger view of both white pumpkins climbing up and the regular pumpkins crawling all over.