I planted the Peruvian corn and it grew VERY tall. I was worried along the way because it seemed to snap off in wind easier than other corn. Then I wasn't seeing tassels. Then I started to see tassels but no ears or silks.
Now I've been seeing ears come up....but not any silks. The ears are completely closed up tight like Alcatraz. So I thought it was a complete failure with this corn and took one of the ears off and cut it open thinking I'd find a smooth cob with no kernels....well....there's kernels.
I am kinda confused here...I thought all corn was win pollinated and the whole tassel-silk timing is critical...but there's NO way any pollen could have gotten into these ears. They're shut tight.
Here's the dissected ear:
(note - no silks!)
Kernels: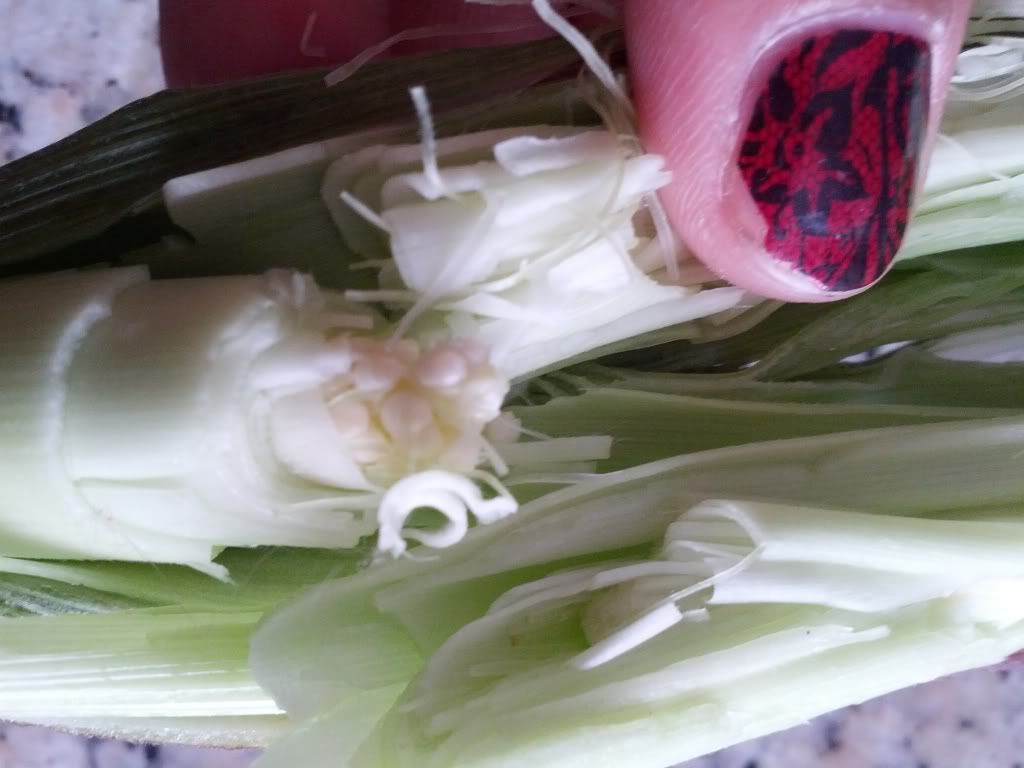 I guess I'll leave the other ears that are on the plants on and see what happens.....I have regular sweet corn coming up too and my plan was if the silks on the Peruvian is delayed to just hand pollinate them with the sweet and just get a hybrid. But now I'm thinking I might have no silks?