Please if anyone has the time to go through this long post, I would really, really appreciate it! You can click the pics to make bigger, if needed.
I have a bunch of questions (5 intricate questions), and I hope the experts here can help me out. I figured I would put them all in one post rather than start a bunch of posts. If you think I should spread the questions out, please let me know, cuz I need a lot of help! Please scroll through all the questions to see if you can help.
Question 1a. Potatoes and bugs (part 1)
Yesterday I noticed a bunch of very small, black, oblong beetle looking things all over my potato plants. There were probably about a dozen or so on each plant. The bugs are just a little bigger than the size of a pinhead, although they look bigger in the pics below. And they also fly. So far, I only see them on my potato plants, but they were there again today.
What are they? Are they bad? I don't want to take the insecticidal soap spray to them if they will not harm my plants. But if they will, I have no mercy! Please help if you can.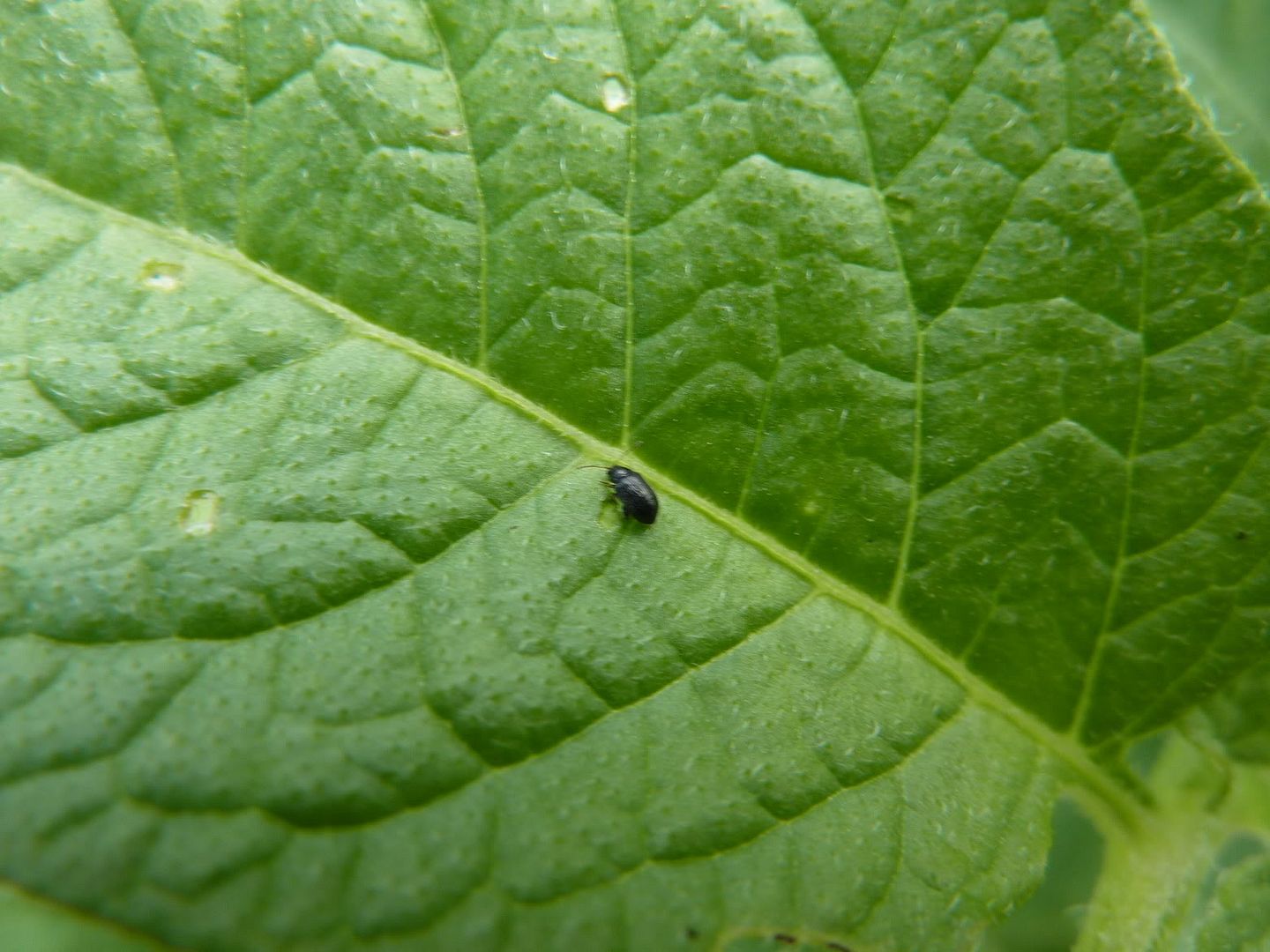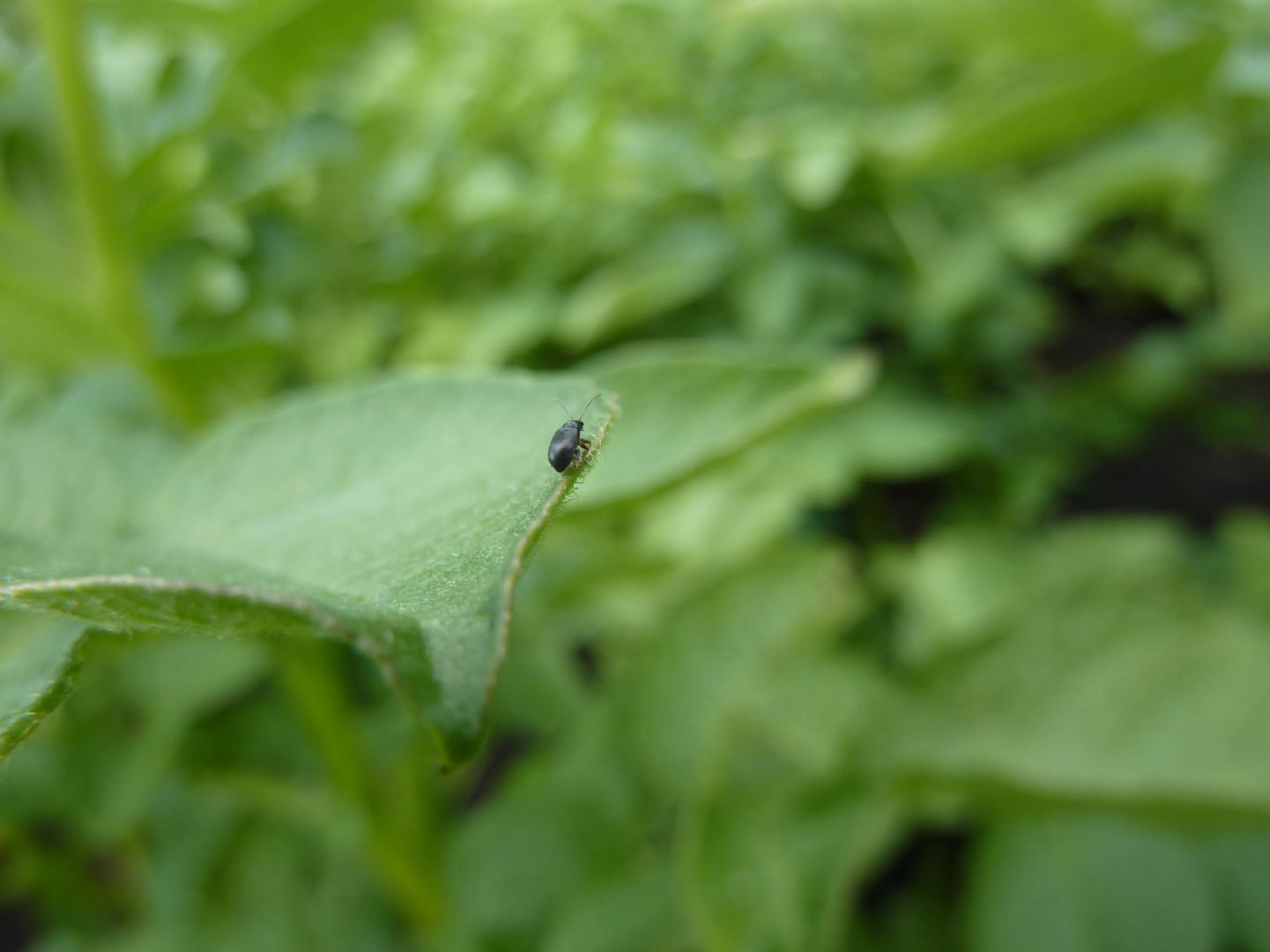 Question 1b. Potatoes and bugs (part 2)
While inspecting my potato plants, I found this growing – it looks like my potato plant is growing a tomato! ???? Then today, I found another one! What is this? What do I do with it?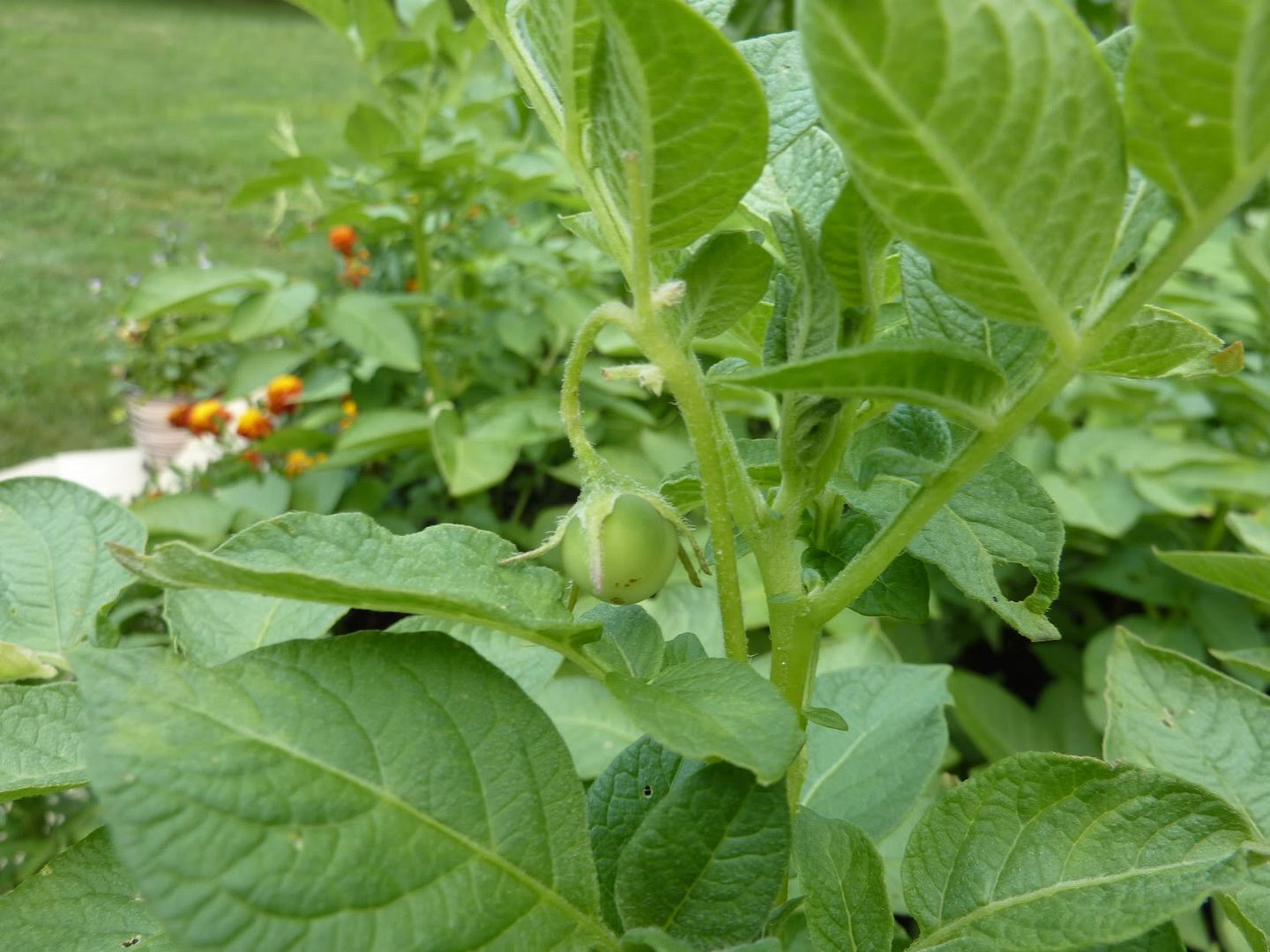 Question 2. Celery
Take a look at the four celery plants in the first picture (above the marigolds). The ones on the left look good, but the ones on the right don't (closer picture of just 2 plants below that). Although, scroll down to the 3rd pic, and you will see a close up of the actual celery part, and it looks okay. At first, I thought it was lack of water, but that's not it. They have been like this for a couple of weeks now. They are growing, but the leaves just don't look good, but the celery underneath look okay. Should I spray it with something? Does it mean the celery is actually bad? What do I do about it?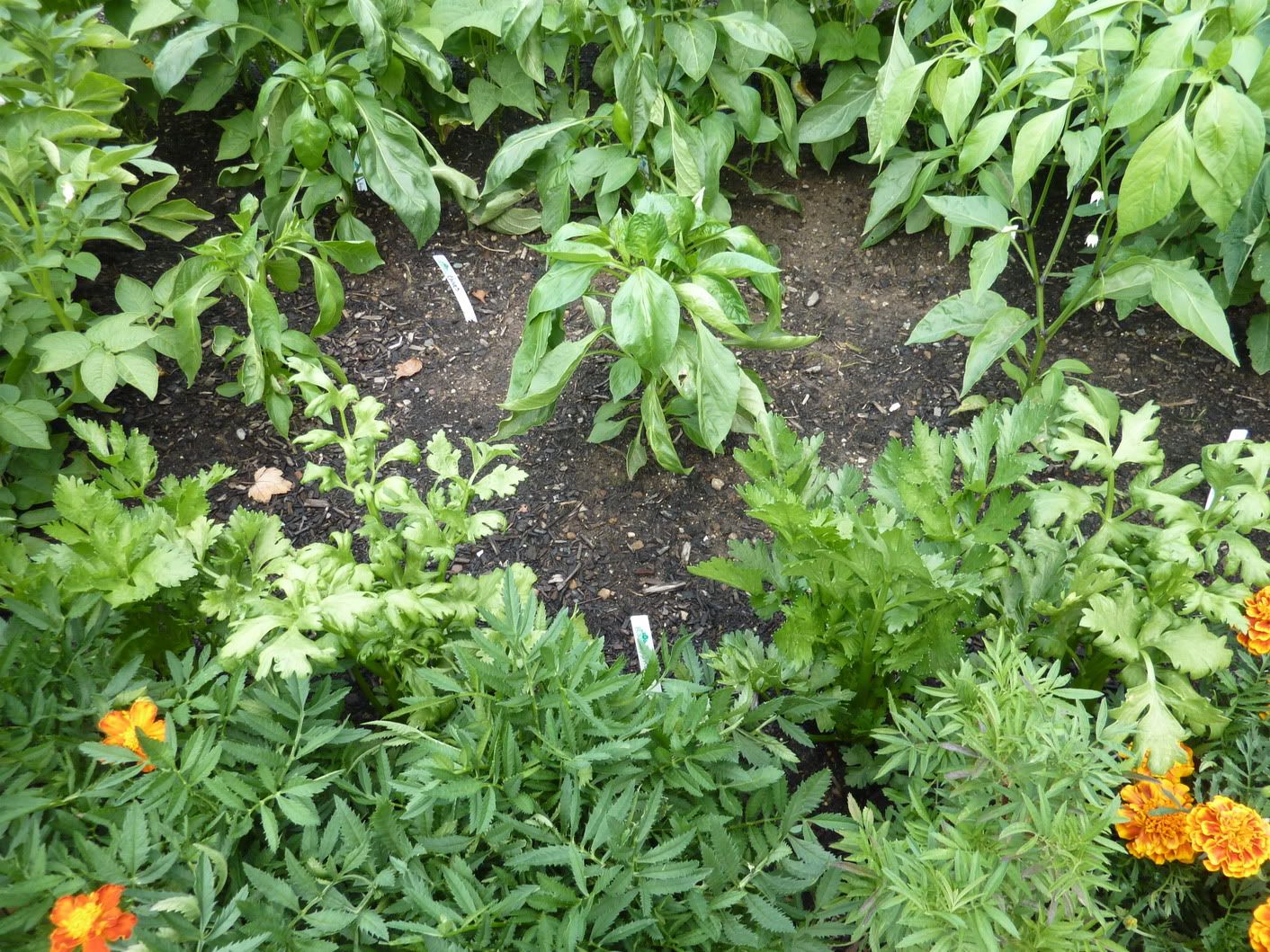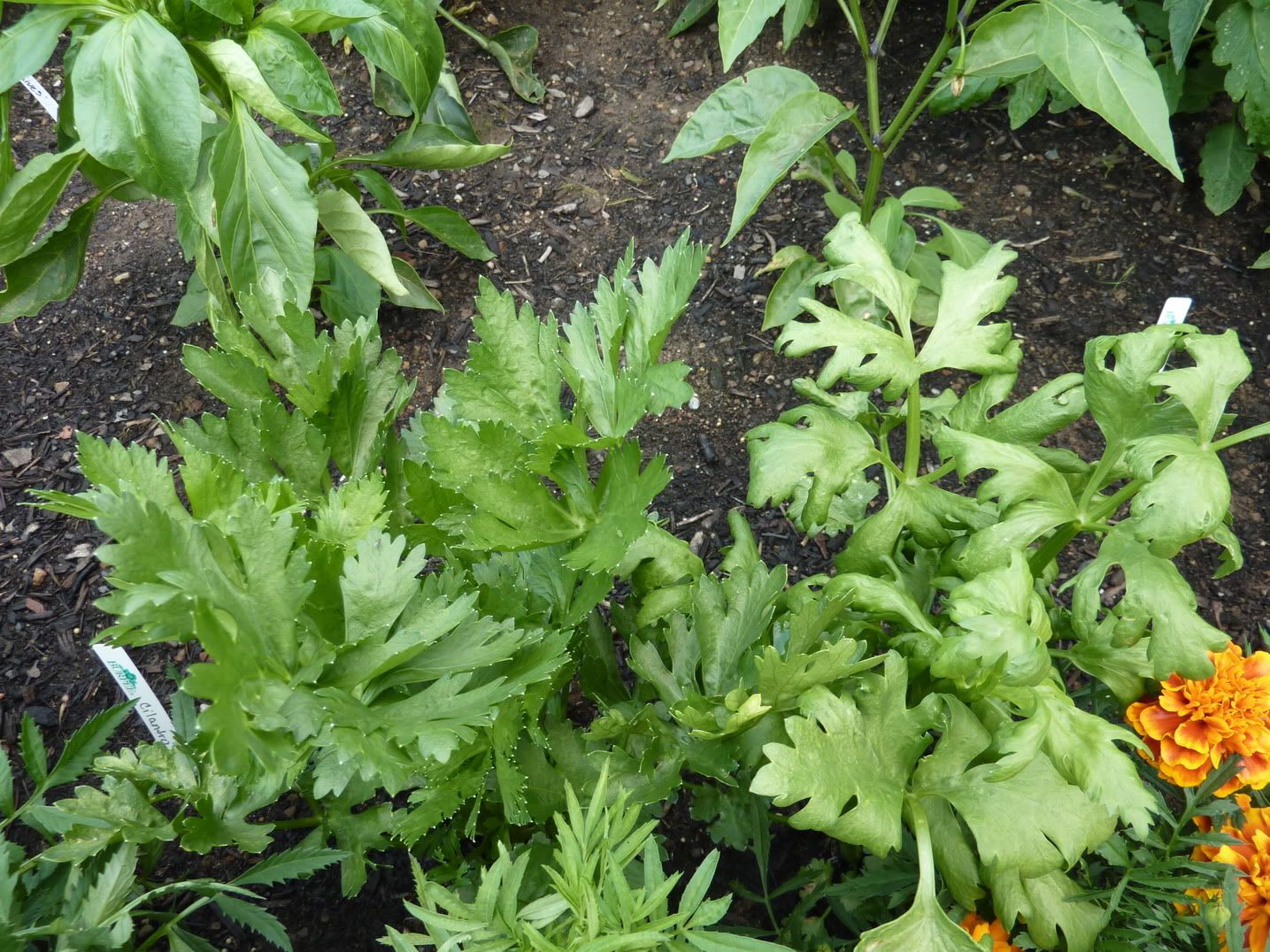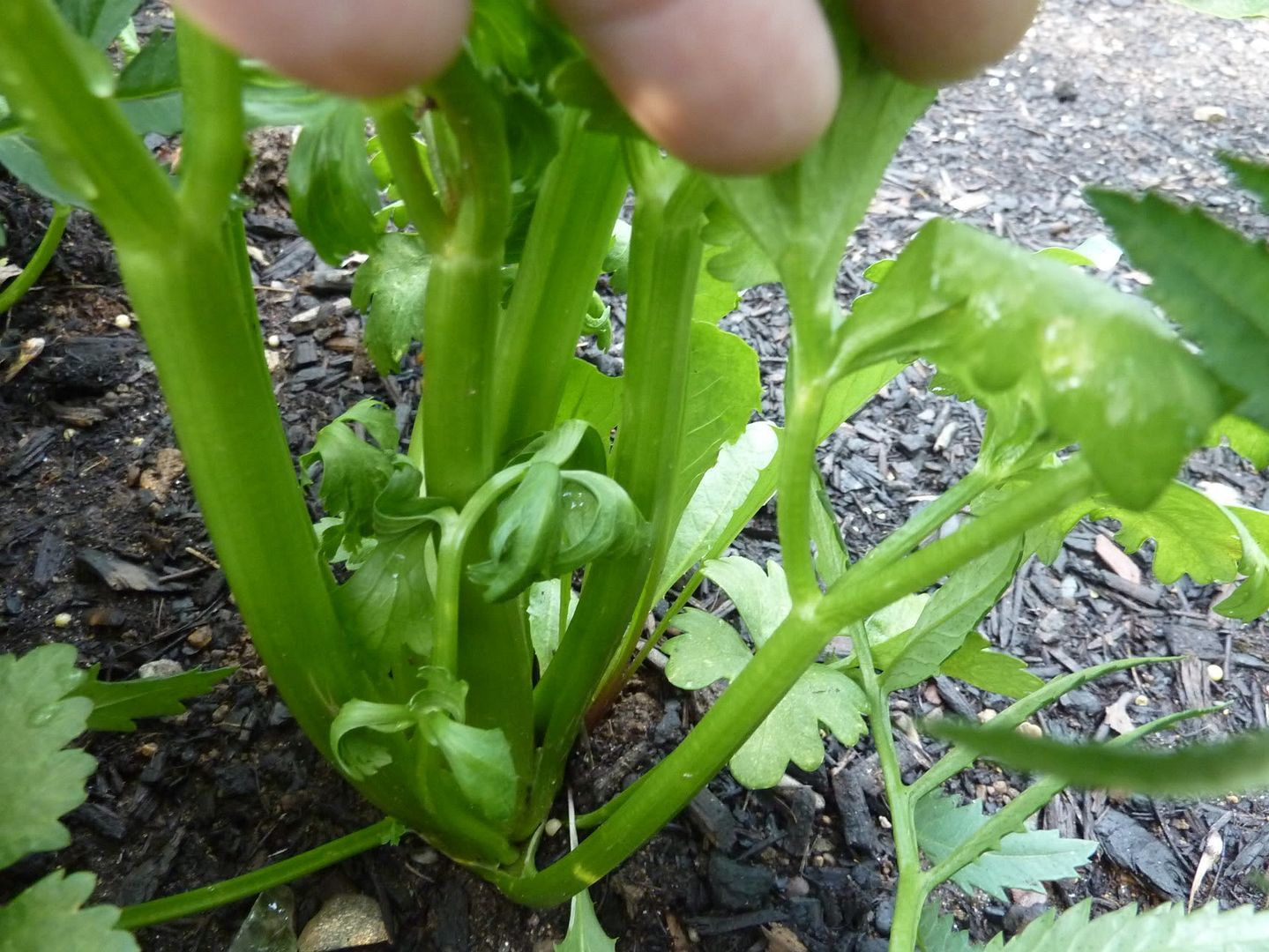 Question 3. Onions
In the pic below, you see the onion (about golf ball size) emerging from the soil. A few of these are doing this. Should I cover the small onions back up with soil? Does it matter?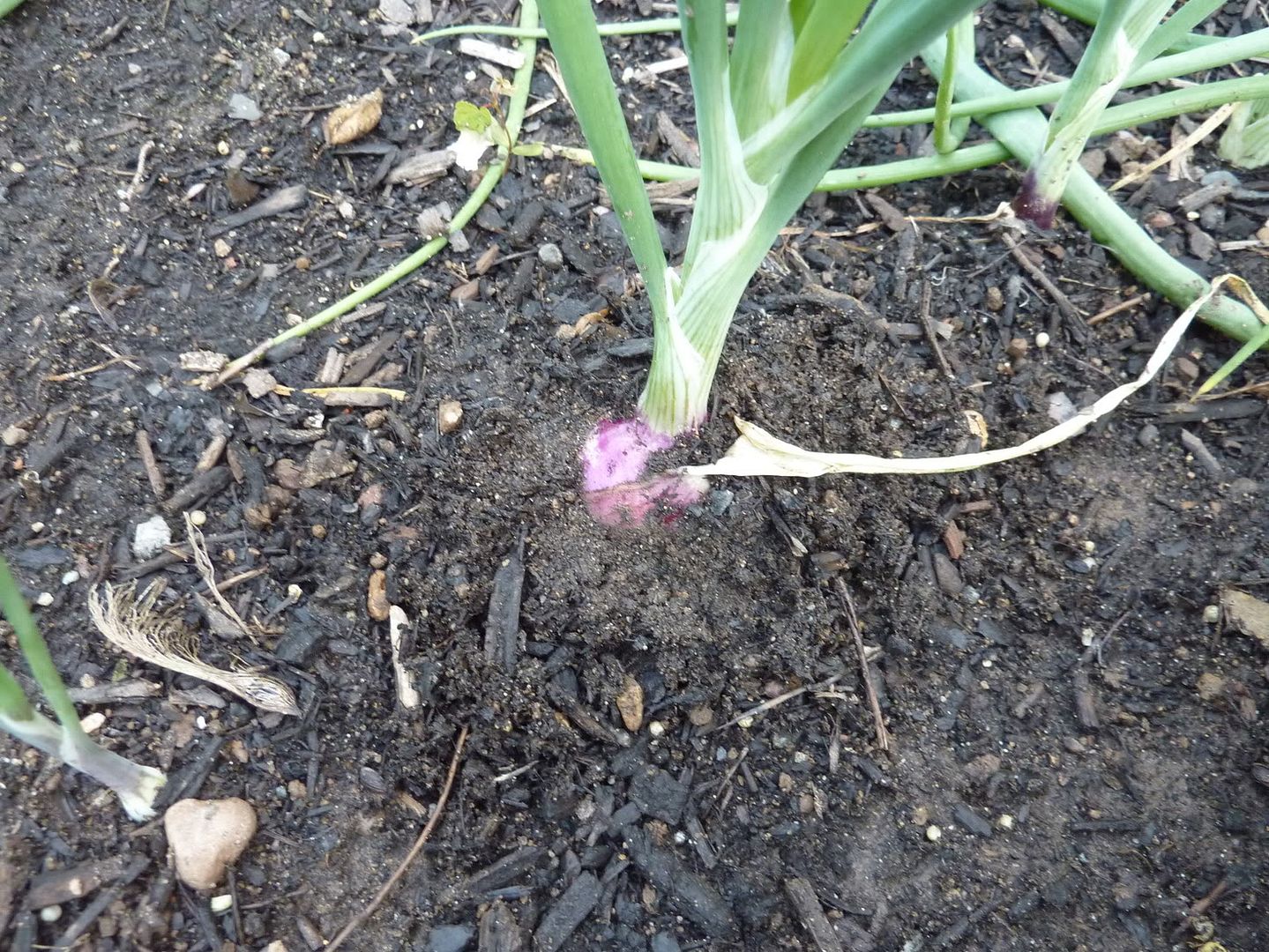 Question 4. Tomatoes
I have two types of tomato plants growing – just 1 plant of a "Largeâ€