Hooray! My inhome garden is growing! and doing good- and I have a big max pumpkin! It's the further i've ever gotten, and I still need to bury it and see how it does. The community garden is doing well too, pictures to come later- mostly because it's nothing exciting. Just tomatoes, pumpkins, a mystery plant and cucumbers!
Yes, i need to go through and weed. Darn work has been keeping me up late!
1 of 2 volunteers- they're either pumpkin, or a gourd I think. I'm not sure which? It's taken up residence on our Hosta bed, along with the other!
Butternut Squash, after a crazy slow start it's finally doing something:
Pepper plants; after a nightmare year last year with them- i'll have plenty this year!
The tomatoes have tomatoes!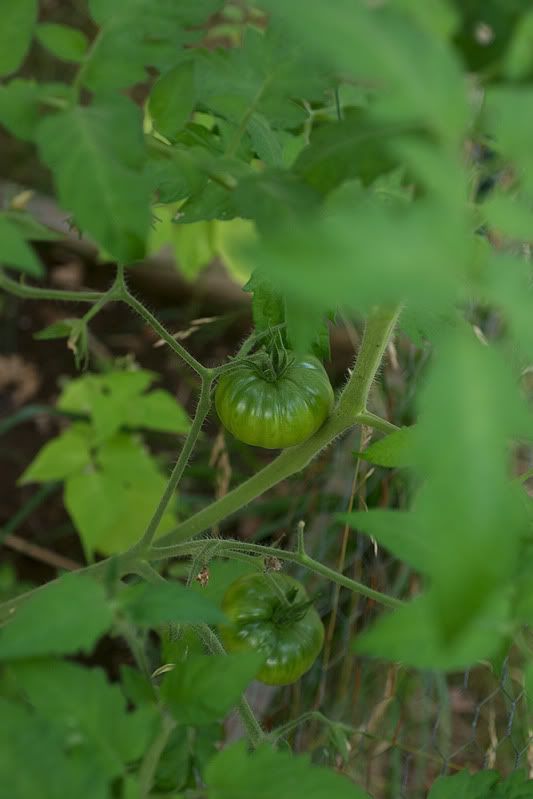 FINALLY a big max pumpkin! It's only one main vine- surprised it's still growing- bigger than a grapefruit now!
My in ground garden's a mess, but, it seems to be doing OK! Tomatoes, onions, potatoes, dwarf taylor beans all along the fence, there's a watermelon hidden behind the sprouts, and the sprouts are making sprouts!
and I went out to the potatoe bins and picked a few for dinner tonight. Woo hoo, potatoes! Purple viking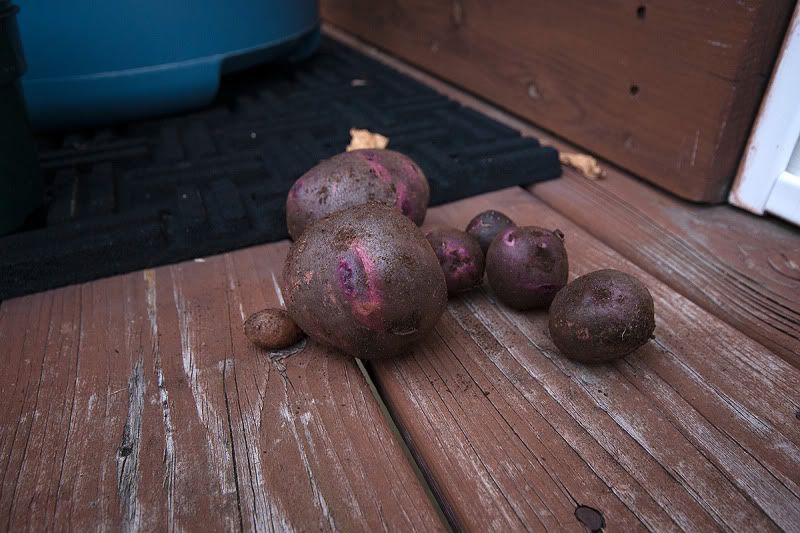 Thanks for looking ;D I know it's longer than it should be.