Now I say "my 2012 How-To". That means I did it different last year and I will probably do it different next year. So this is how it went this time. It seemed to work OK. I have Carpal Tunnel coming on so this took me 3 hours or so. Still worth it every little bit.

I started peeling every bulb but that became too much and it was taking too long. this is going to be powder so a little scruff is OK. There is no soil or bugs in there so.....
Last year I pealed every bulb and than cut them in slices. This year I have a "Vadalia Chop Wizard", which by the way does miracles with onions late fall.

So i put them through this and it helped with peeling every one. Most of the skin was retained in the blade section. I also started out with the small blade but found out the bigger blade worked better for me.
Here is the first phase rundown:
The garlic ready to get chopped.
Garlic on the "Chop Wizard"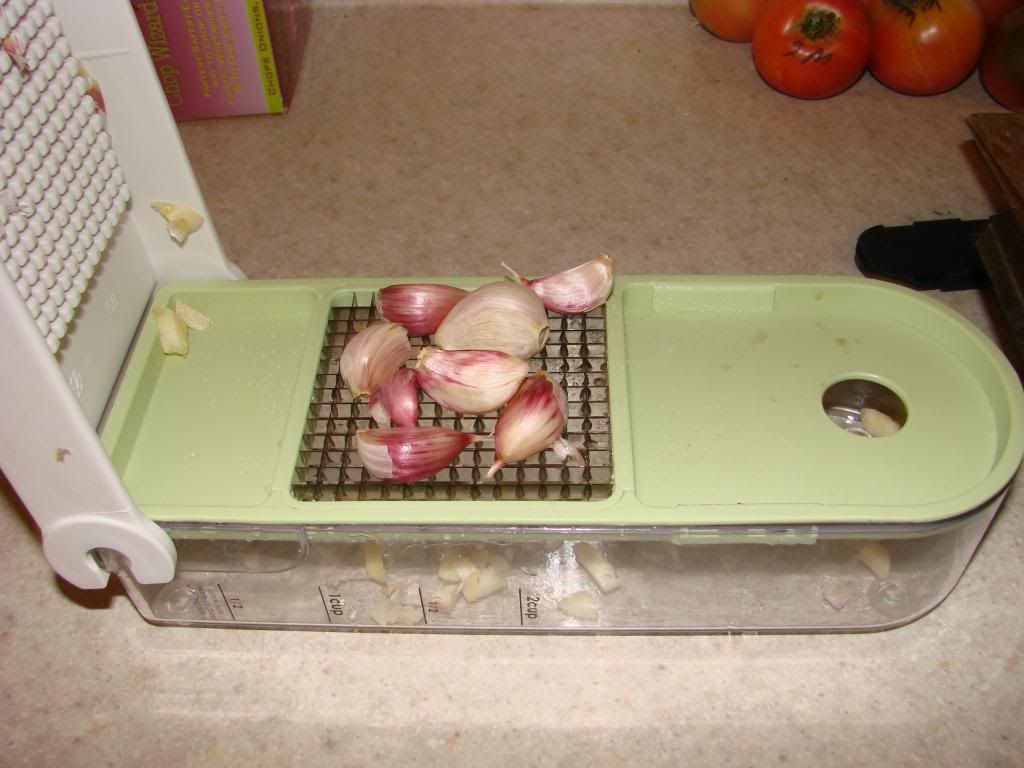 Chopped garlic, you can see the skin left behind on the blade which made for easier cleanup.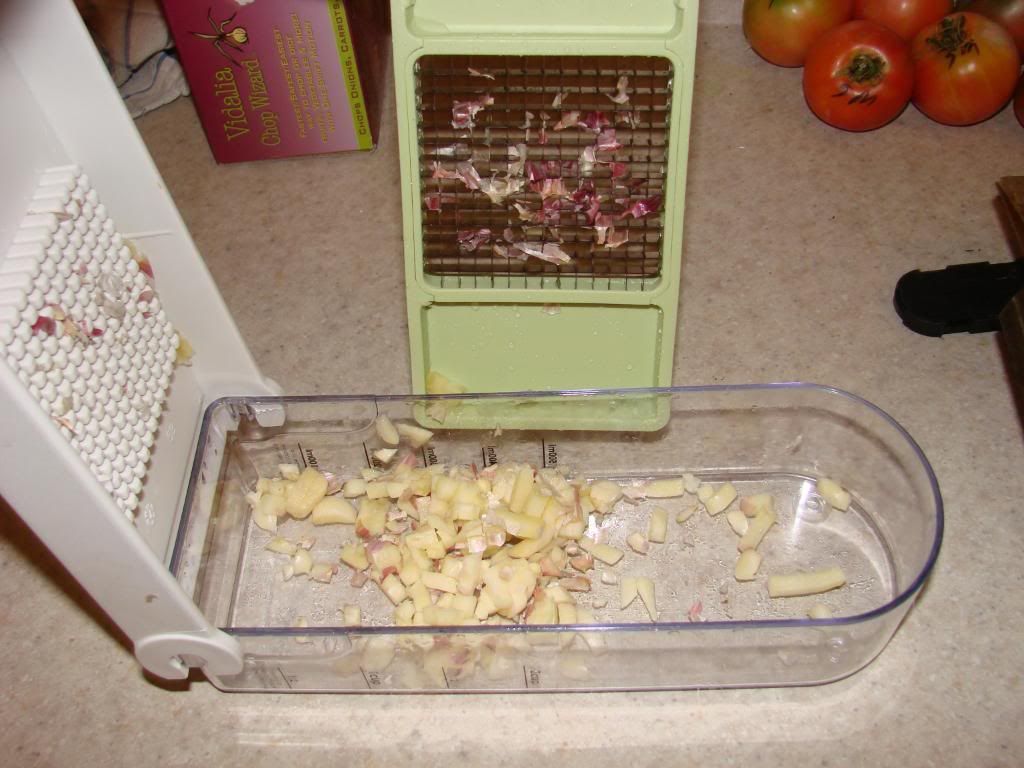 I have a multi layer dehydrator, here is what I came up with so far. It may look like a lot but after dried and ground up it is much less in volume.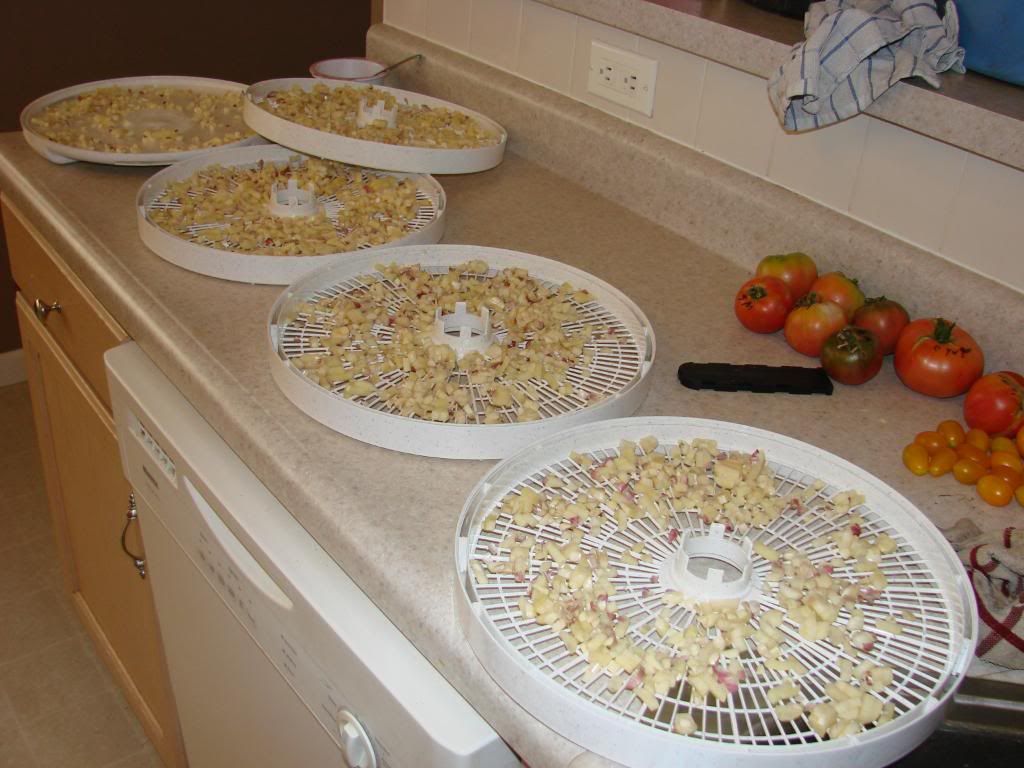 Dehydrator doing what it does best.