The beds now look like this. Notice the Cukes are gone? Well they all were bitter to the point that I could not eat them even after peeling. Plus a ground hog did a number on the base stems.
So I pulled the cukes, and moved some peppers that were not setting fruit cause I think they were not getting enough sun under the cukes.
Cuke grave yard.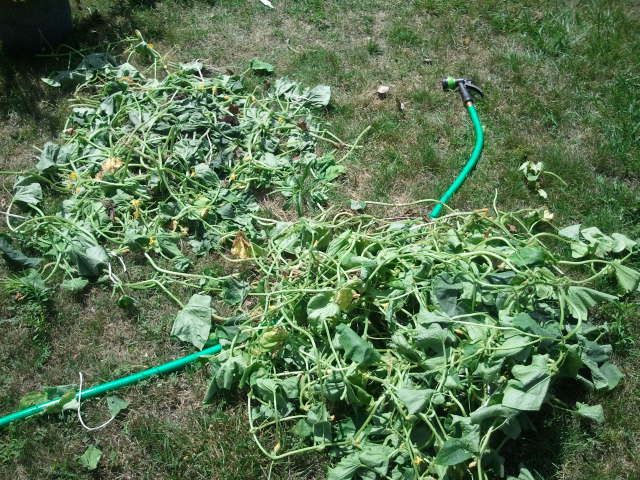 This is what it looks like now. I planted my fall crop of lettuce blends in the open spot today. 45 days to grow it said on the package so it will be nice having fresh salads.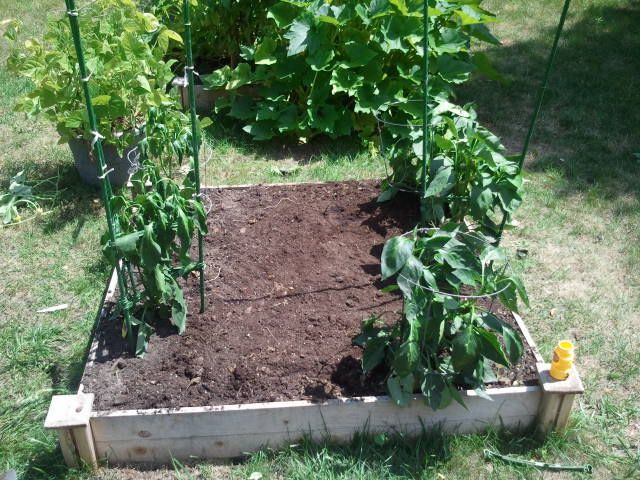 My bean plants are getting hit hard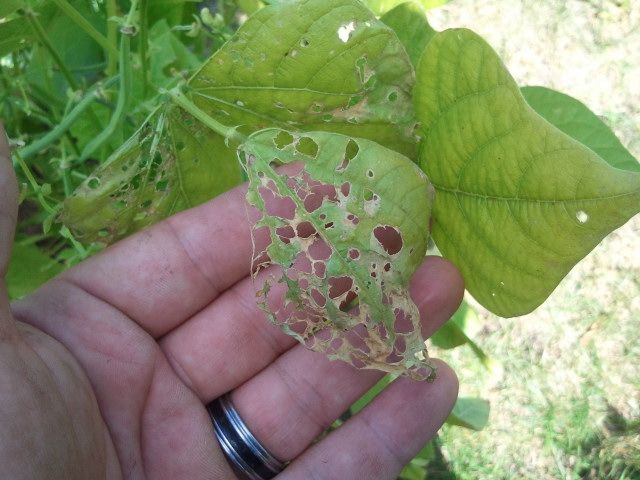 But the are still making beans! And theres a ton of them.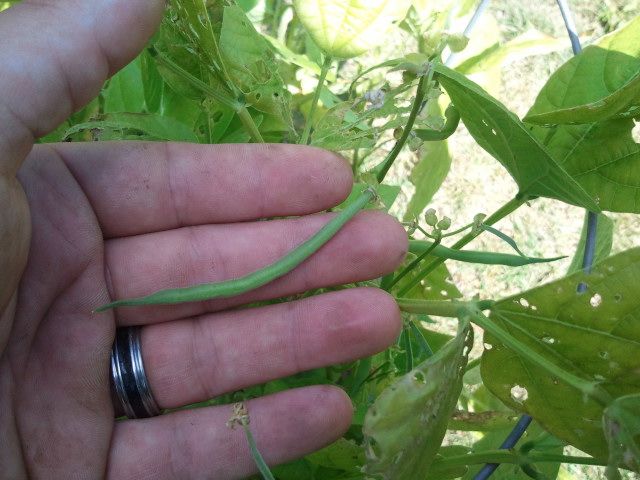 Chili peppers are rocking, the Habeneros just started to fruit.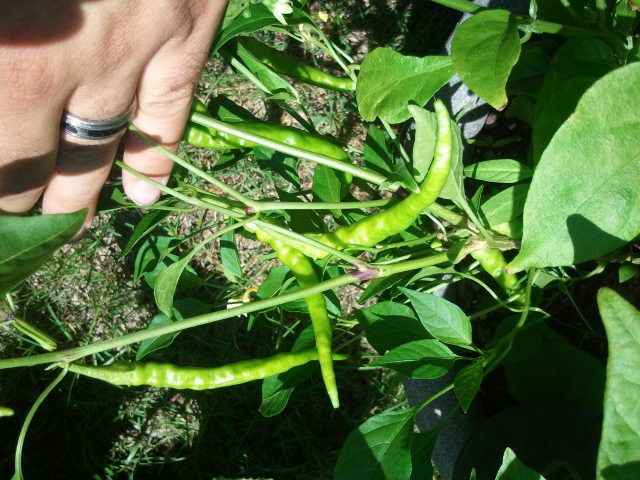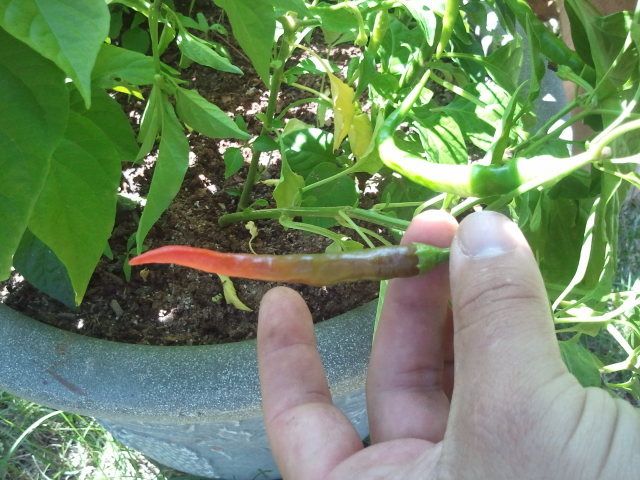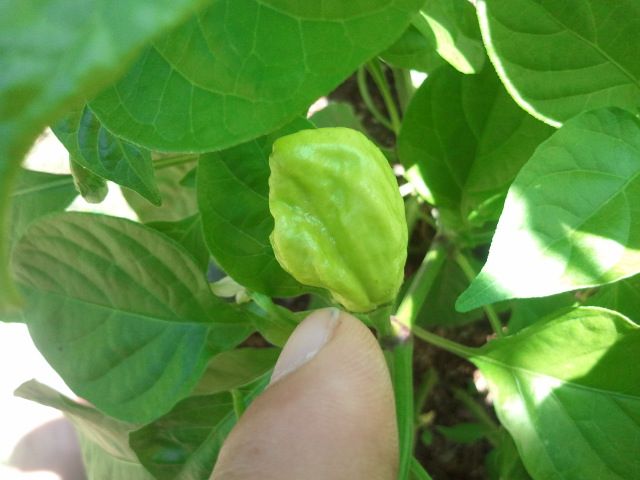 The bell peppers (all diff colors) that were not buried in the cukes are doing great. I transplanted the other ones today so hopefully the will catch up and are not in too much shock. Notice them drooping on the left, hopefully in a few days they will enjoy the new sun spot and come back.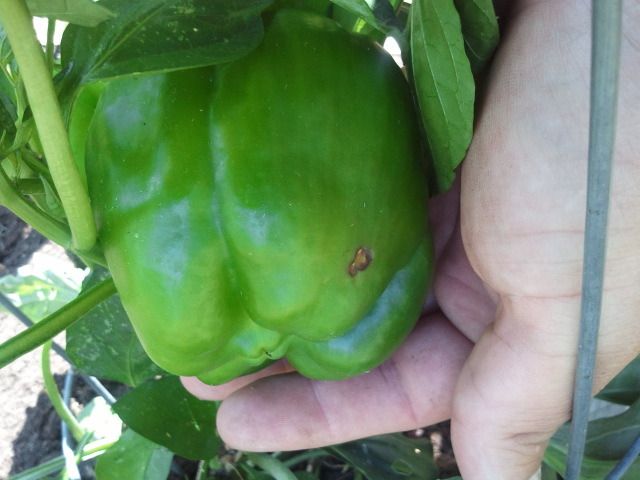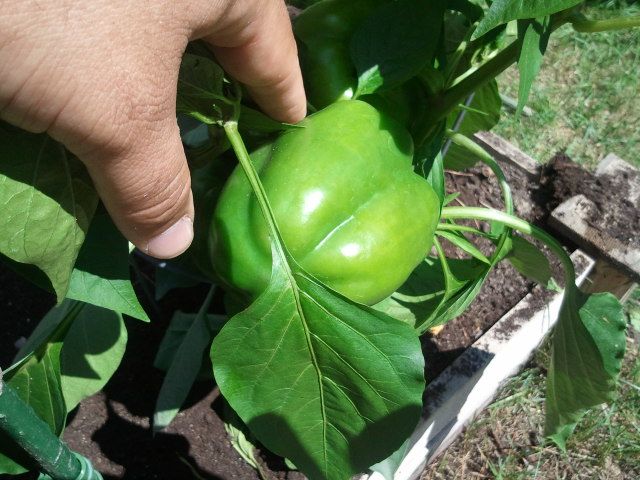 Weird shape on this one.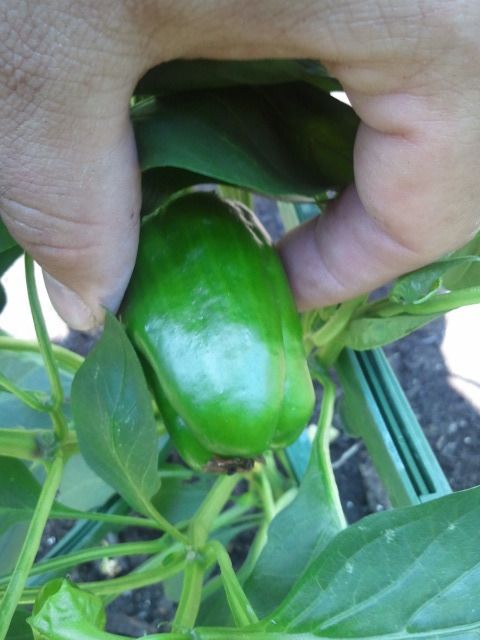 Heres some maters. I am going to have a ton of maters from just 6 plants.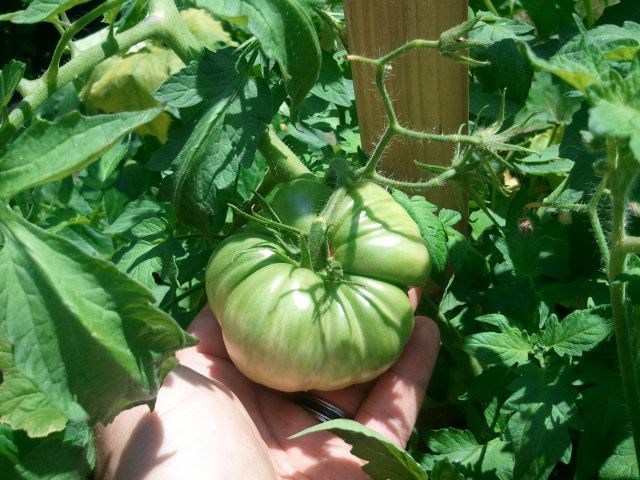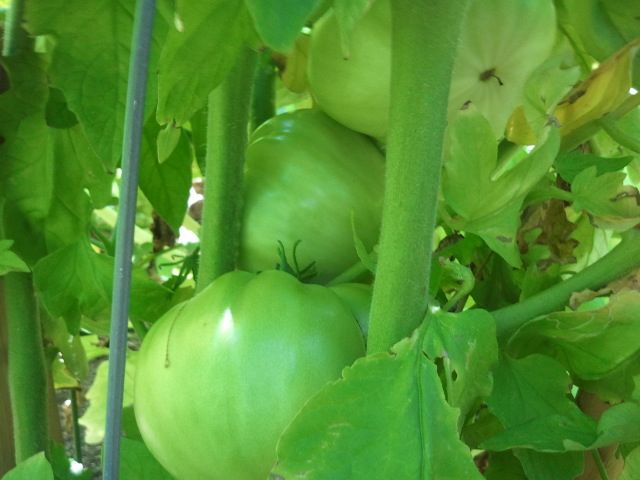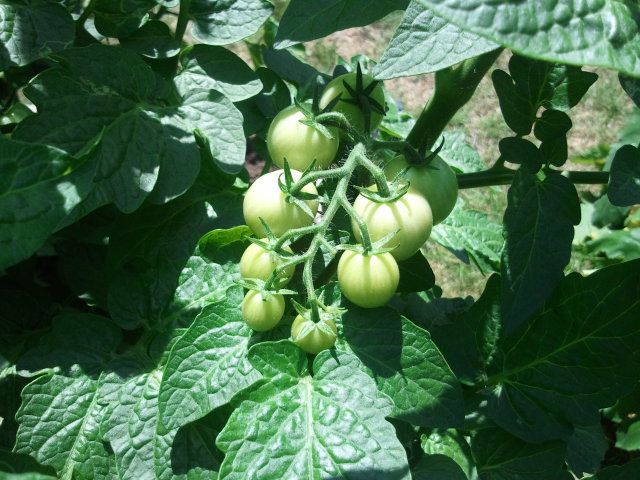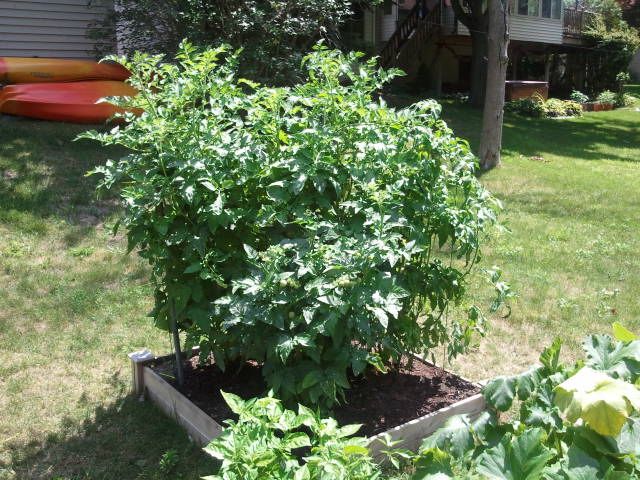 Here is this afternoons harvest.