So I am decided this year being my second full gardening season I would experiment. One of the things I wanted to experiment with pumpkins. I by accidently grew one last year and had a blast! so I put in a few this year.
the question I have is do I need to fertilize them? I have the one right is sitting on the winter compost with layer of garden soil/grass/potting soil.
the one on the left is sitting on about 9 inches of soil with last summers compost buried under it.
just a note the one on the right is a New Moon white pumpkin and the left is a Gladiator Pumpkin just regular orange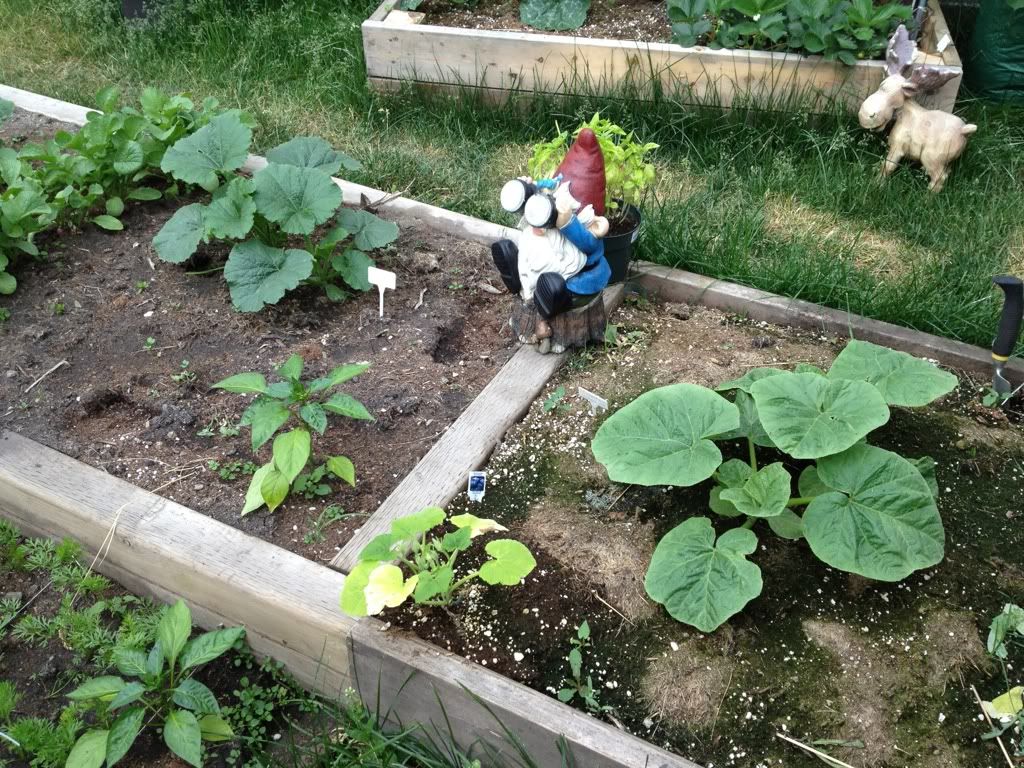 Thought I would show one of the pumpkins I grew last year. it is the small guy