See it's all gone.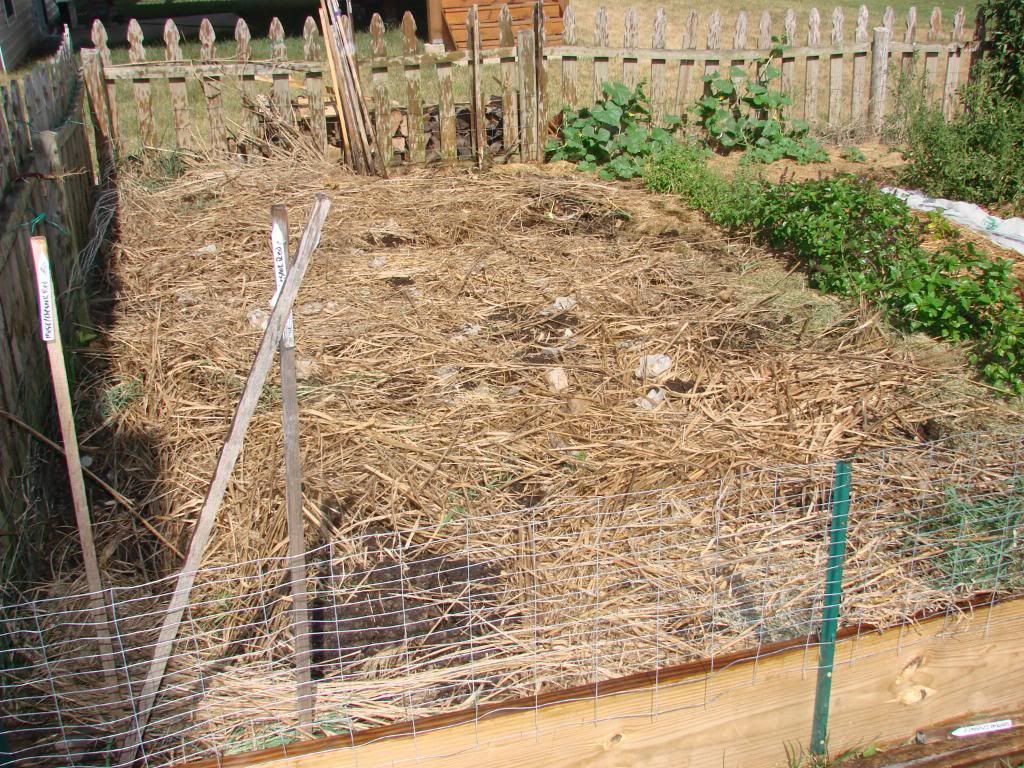 Oh yeah, boy am I stupid it's over here.

Here is the Cheznok Red and Music about 91 bulbs.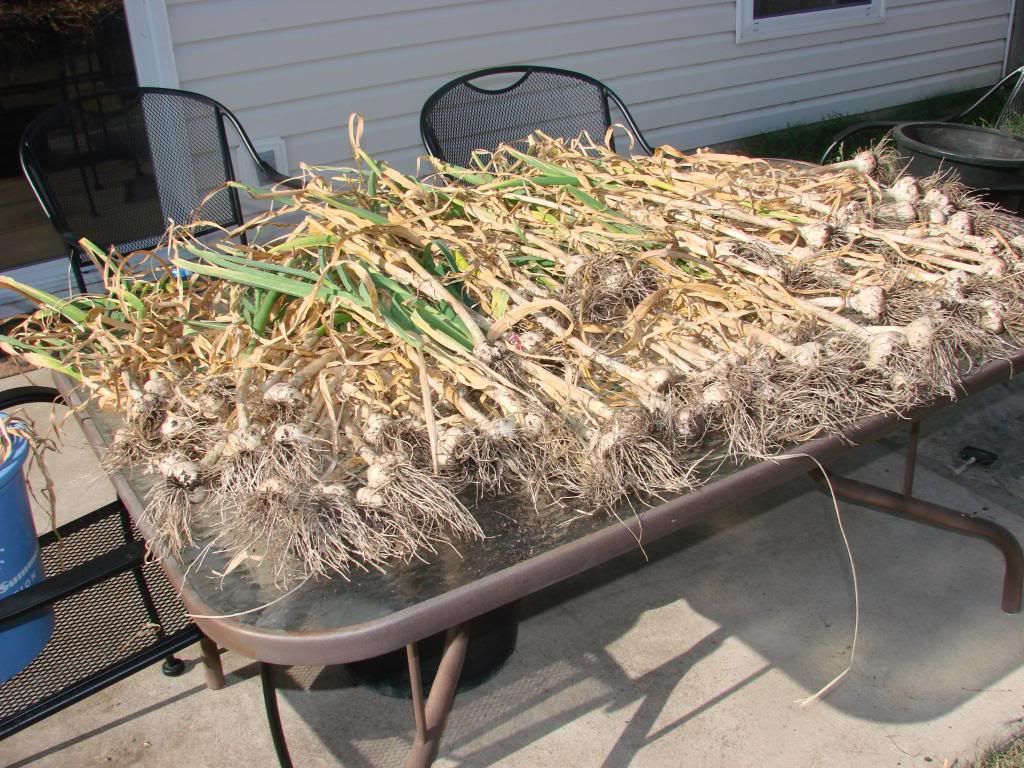 Here is the Georgian Crystal.
This is a rouge Georgian Crystal.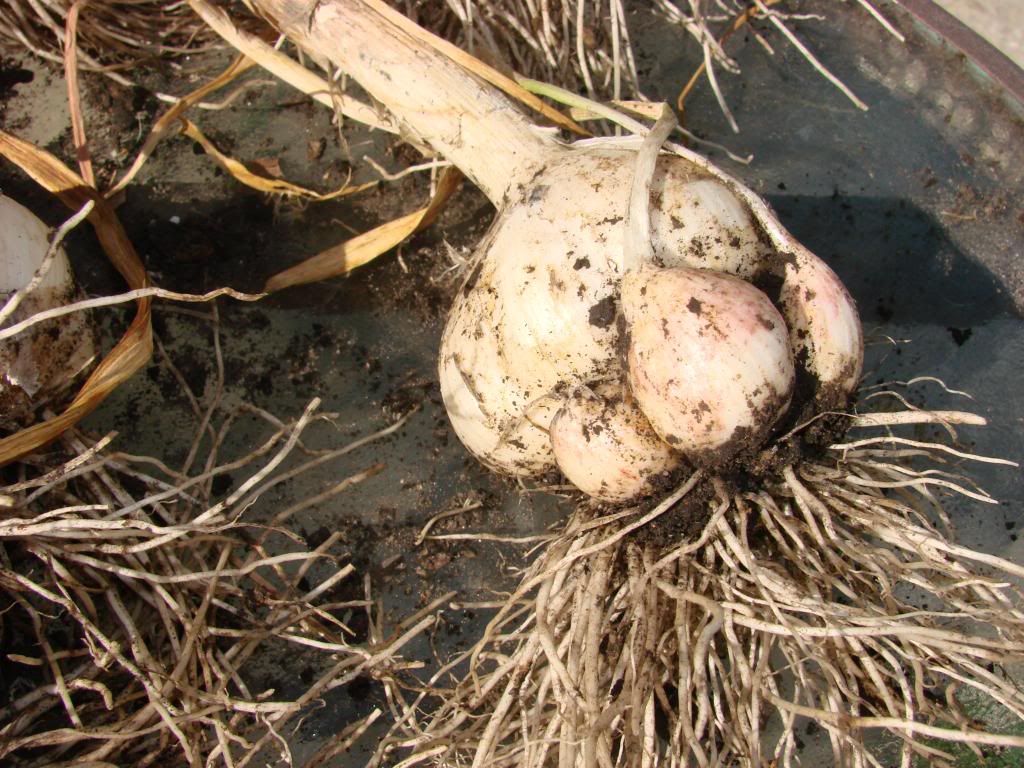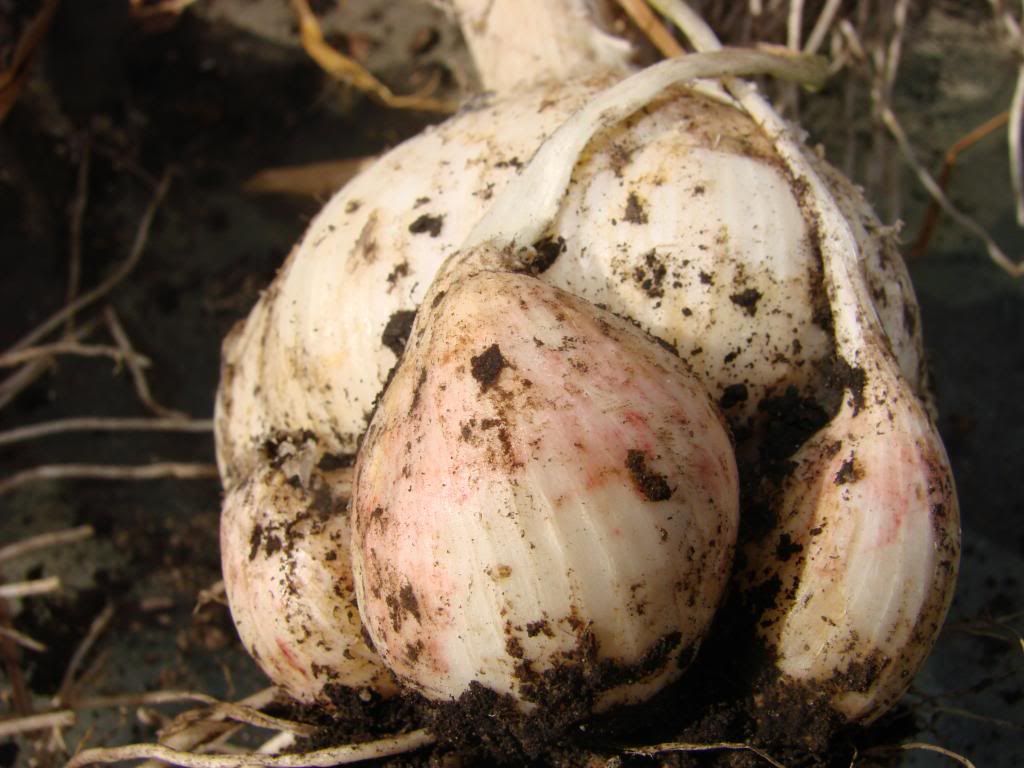 Hanging with Pescadero Red on the table they are done.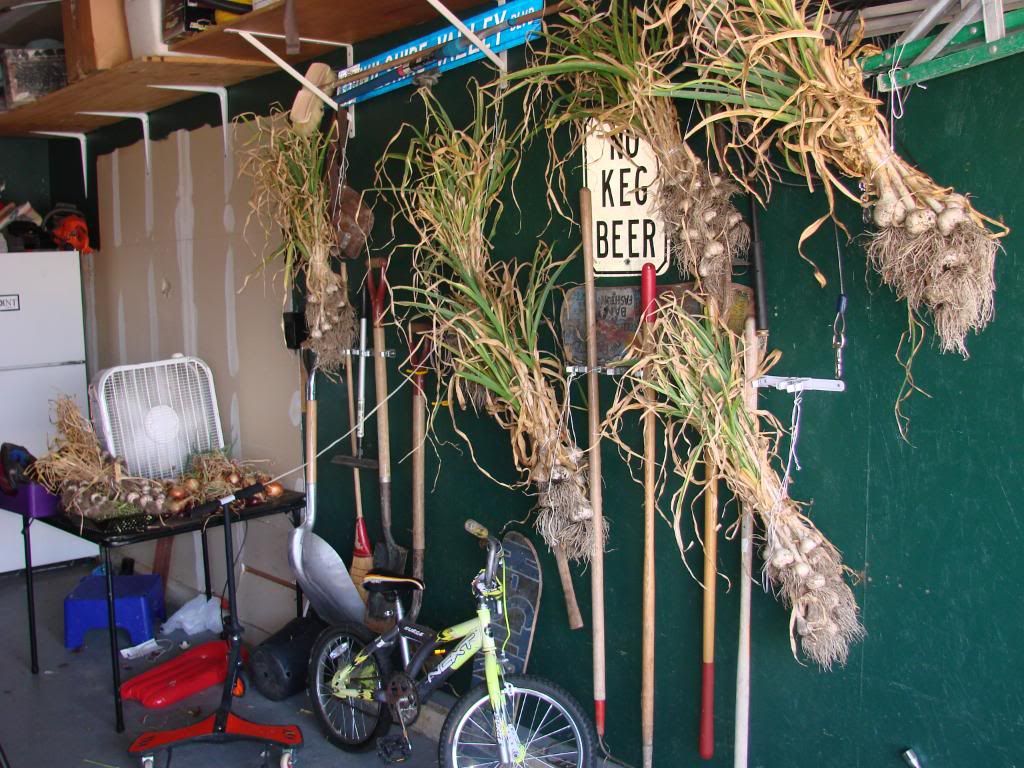 Here was the Pescadero Red a week or so ago hanging. It is a smaller variety but don't let it's size fool you this is one tasty garlic.