They were done I kept telling myself "it's too soon". So I broke down and harvested they came out pretty good this is Pescadaro Red. They are a smaller bulb variety also a Creole.
This was 2 rows I have 4 more rows of a Cheznok Red and Music and a another row and half of Georgian Crystal. They can take a few more weeks in my opinion.
Well here is the first go 'round. Not too bad.
Here is the rest of my garlic waiting.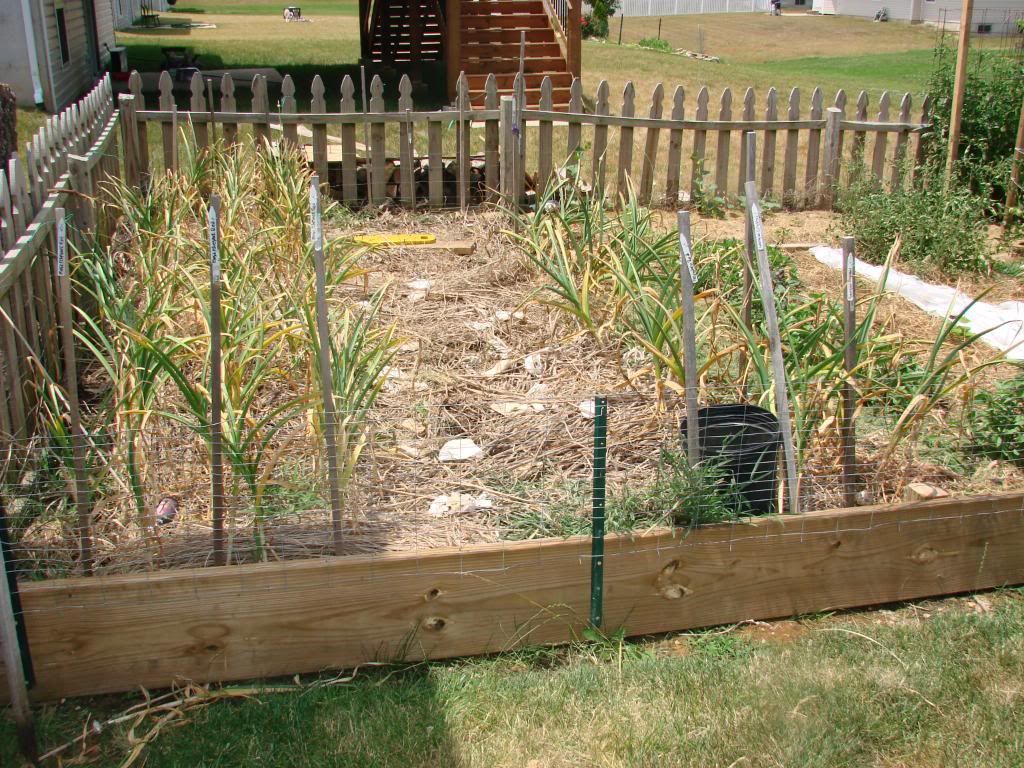 Here is the Pescadaro Red Hanging in the Garage. I will get a fan on it very soon. The humididty is up here all of the sudden.