Ok so I've been having problems with bugs,mice and rats. mostly bug though. My dog has been taking care of the rats and mice. Shes allready caught 5.

Gotta love my little hunter.

but the ones shes hasnt gotten have taken my tomatos stem and all right off the plant. Any suggestions?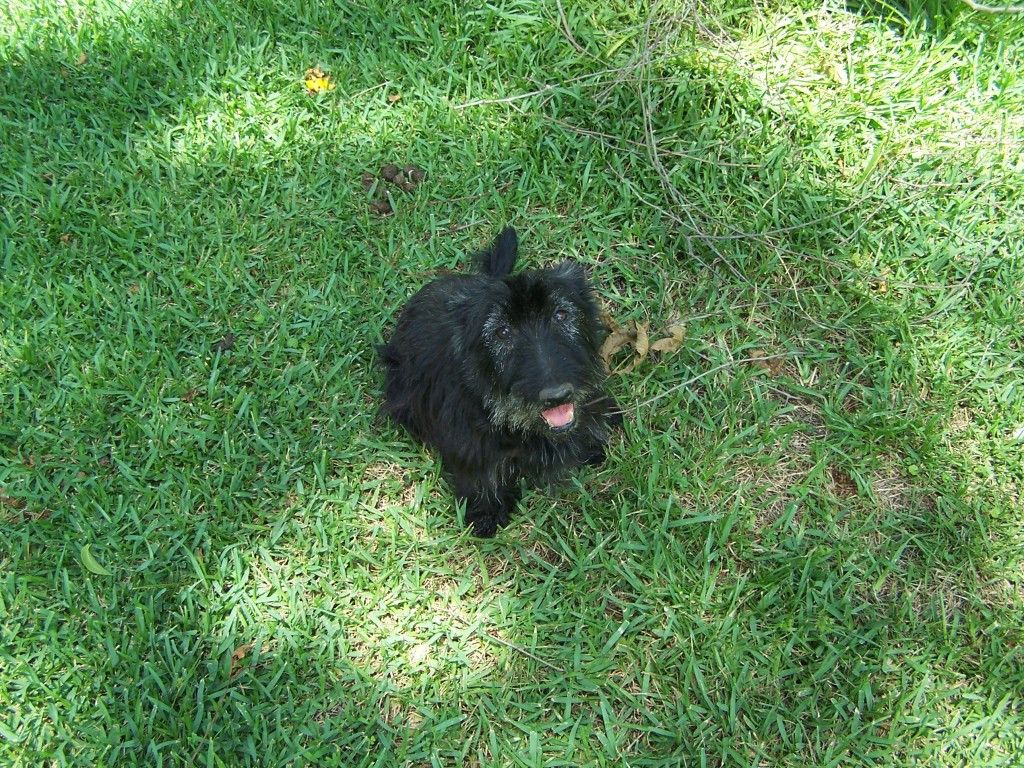 I have to admit that I did give in after I lost about 20 green tomatos to bugs and sprayed my garden with seven. It worked and got rid of most every harmful bug I could see. But theres a bug that keeps coming back and I have no idea what it is. heres a pic.
I know its blurry, sorry for that. heres another.
I have no idea what they are and would like to know. Also how to get rid of them?
My tomato and cukes leafs are being eaten by something too.
What could be doing this? and how can I get rid of them?
My peppers also have holes in them I don't know whats gotten to them either.