Things are looking pretty good as of early June. But we will see how well the garden fares as we head into the heat of summer. So far we have eaten green beans, onion, squash and tomato sandwiches.
I am trying to save some July weeding time by placing the black cloth material around the plants.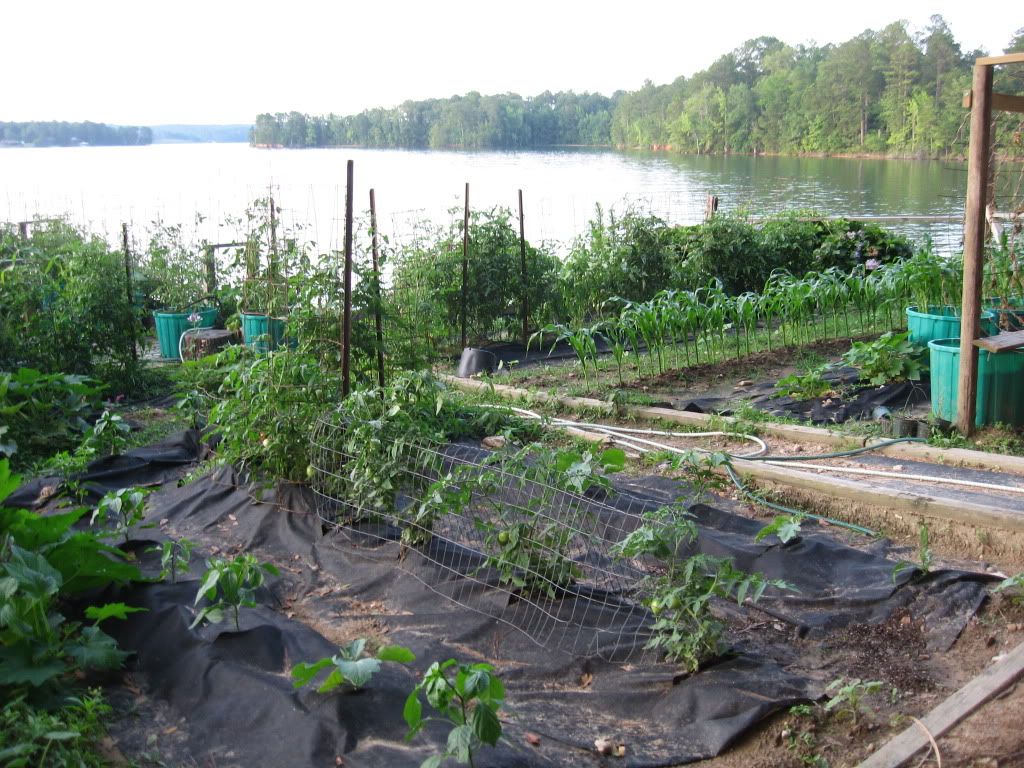 The rabbits got my first planting of beans (see dead vines on the arbor wire), so I planted in large pots. It has been a long time since I have grown corn.