Some of you may remember by bean and cucumber "arbor" from last year. I had it going again this year, had eaten a few messes of green beans, and then the vines were clipped at the ground. At first I thought it was from a storm we had, but soon blamed it on the wascal wabbits.
I started a new batch of beans under the grow lights, made the mistake of leaving the plants in the garden overnight. This is what they look like now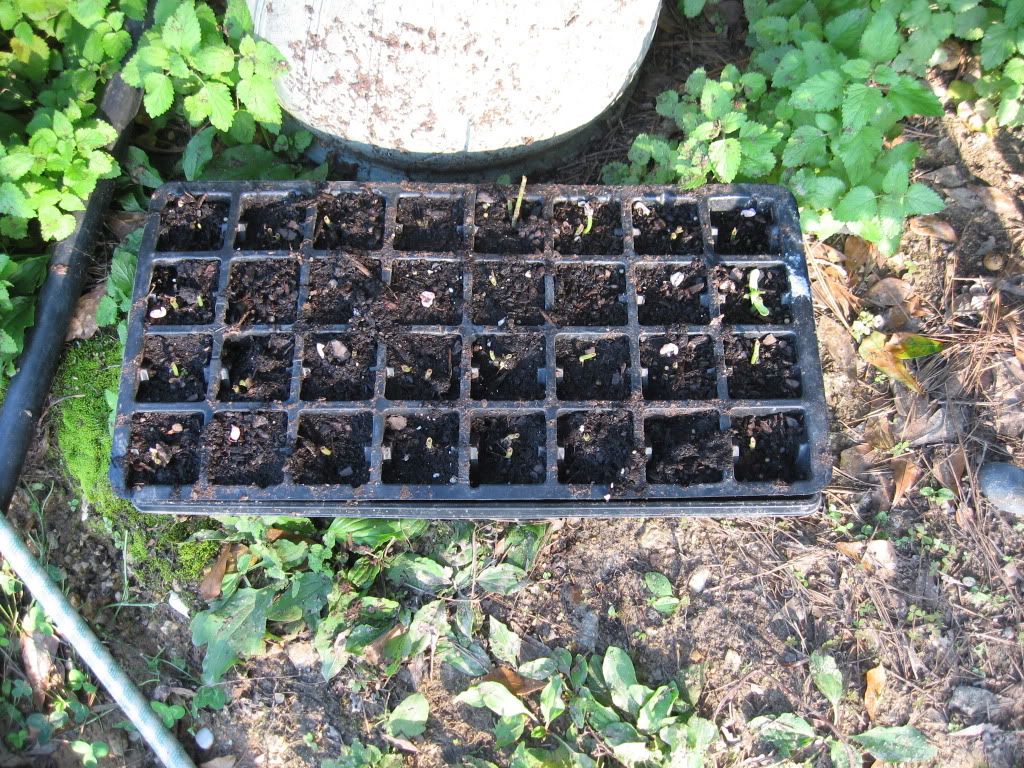 So, I am trying a new method that I hope is rabbit proof. I planted the beans in containers, and had to adjust the climbing wire a bit.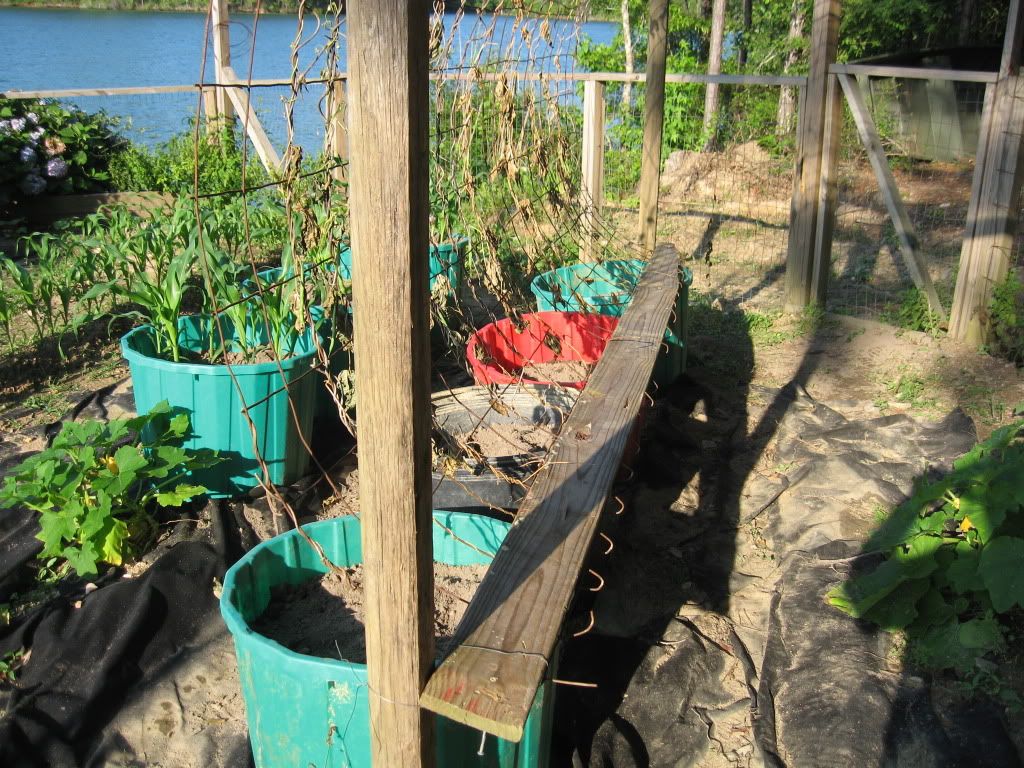 This is what it looked like last year