I have quite a quite few questions, so I'll just jump right in...
1. Can anyone identify this cucurbit? It was a volunteer in my front yard and I moved it to the back in a cardboard box until I could identify it but then kinda forgot about it...that was about a month ago. Now, it's attracting quite a few squash bugs and I think it might have to say its goodbyes. I'm thinking it's a jack-o-lantern pumpkin...if so, it's a goner.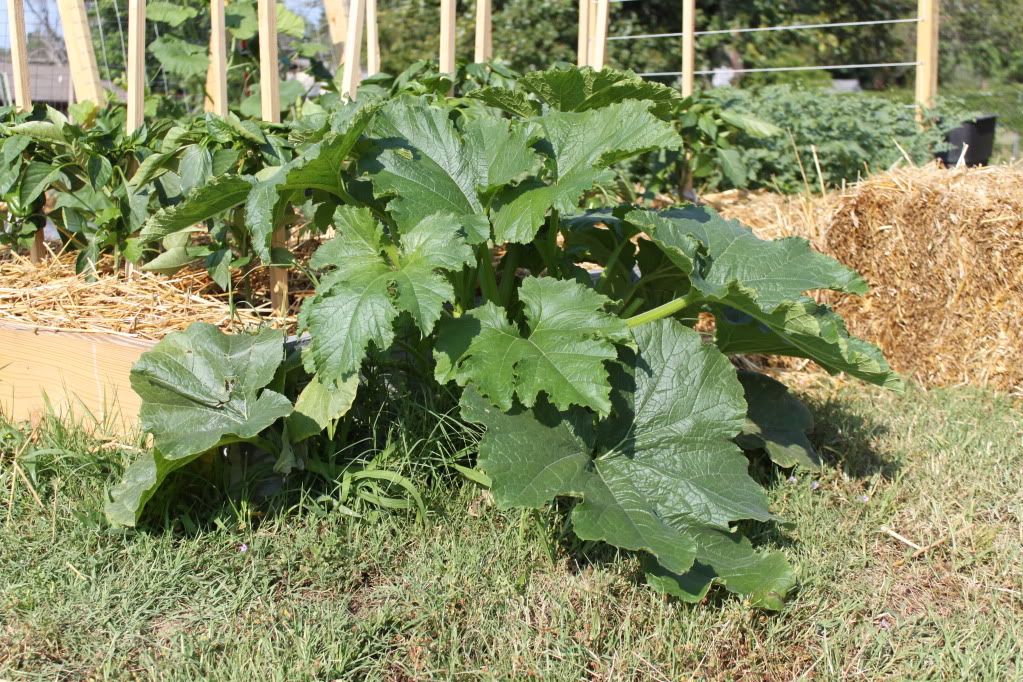 2. I've had several white margined burrowing bugs and their babies on my new squash and zucchinis that are planted directly in the ground but they don't seem to be causing any trouble. Should I be concerned or let them go about their merry business? I did flick one adult off one of my unpollinated cucumbers today b/c I thought he might have been feasting on it, but I flicked the fruit off in the process so that was pretty much pointless.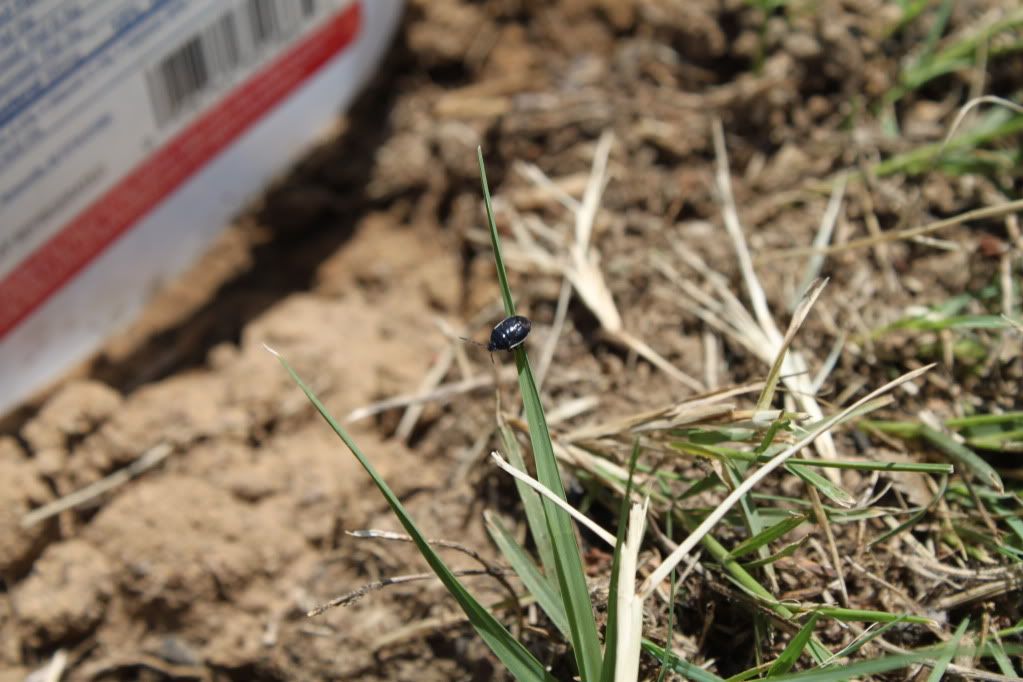 3. Who is this little guy? They're on pretty much every plant in the garden, but I've never caught them red handed...so, friend or foe?
4. Now, down to serious business, lol...SVB. Since I saw my first squash bugs a few days ago I've been paranoid about SVB infesting my garden since over half of what I have planted is in the cucurbit family.
Here's a list of what I'm growing right now...are all of these susceptible to a SVB attack?
-Dark Green Zucchini
-Cucumbers (National Pickling and Burpless)
-Butternut squash
-Table Queen Acorn squash
-Long Pie Pumpkins
-Sweet Dakota Rose Watermelon
-Candy Roaster squash
-Yellow Crookneck squash
-White Bush Lebanese OP Squash
-Costata Romanesca OP Zucchini
When do SVBs usually become a problem? What preventative measures can I take? (aside from row covers) Will applying BT to the main stem stop the little devils?
I've ask my neighbors (all elderly) if they've had any problems with SVBs before and they either don't know what I'm talking about (b/c they just water their garden and harvest whatever it produces before it dies off) or they put Sevin (no, thank you) on everything and don't give it a second thought.
My next step will be going to the local co-op to ask for advice but they already think I'm a bit daft...especially after I showed up in my Yukon Denali last week to pick up 3 bales of straw. It never occurred to me that it would make a huge mess in the back of my truck

If you would like to see picture updates of my garden I have an album here:
http://photobucket.com/KenziesGarden2012
(Just be warned that I take A LOT of pics and most are pointless and just for my records

)
Newer pics are in sub-albums, categorized by day, in a menu to the right of the screen.
Sorry this was so long winded and, as always, thanks in advance for any advice!
-Kenzie