Things are really starting to green up in my little front yard garden, so I thought I would share a few photos. It's going to be very crowded in about a month, but I'm used to tip-toeing around a small garden and am prepared to pull plants to make room if needed...we'll see

Here's the garden as of yesterday. I use that little ledge behind the trellis for small herbs and such: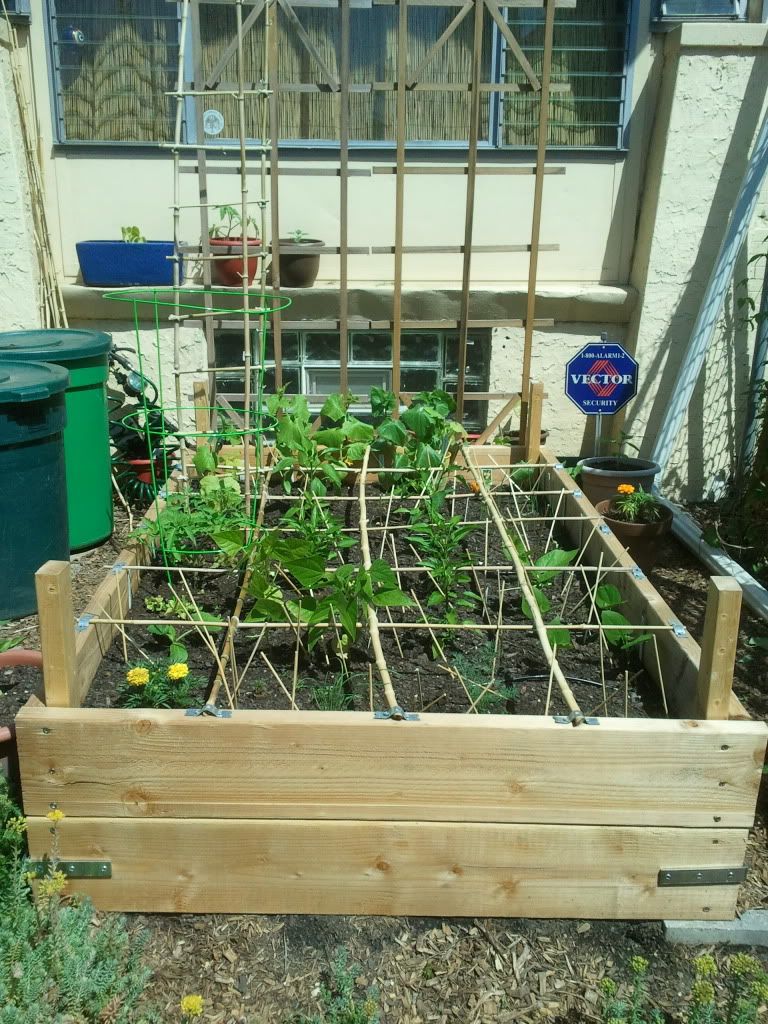 I just finished my tomato cage made from old bamboo poles. It seems relatively sturdy, and it was free so I guess if it doesn't work out, nothing lost. I'll have to do some serious pruning on all of my tomatoes anyway, to keep them to a manageable size: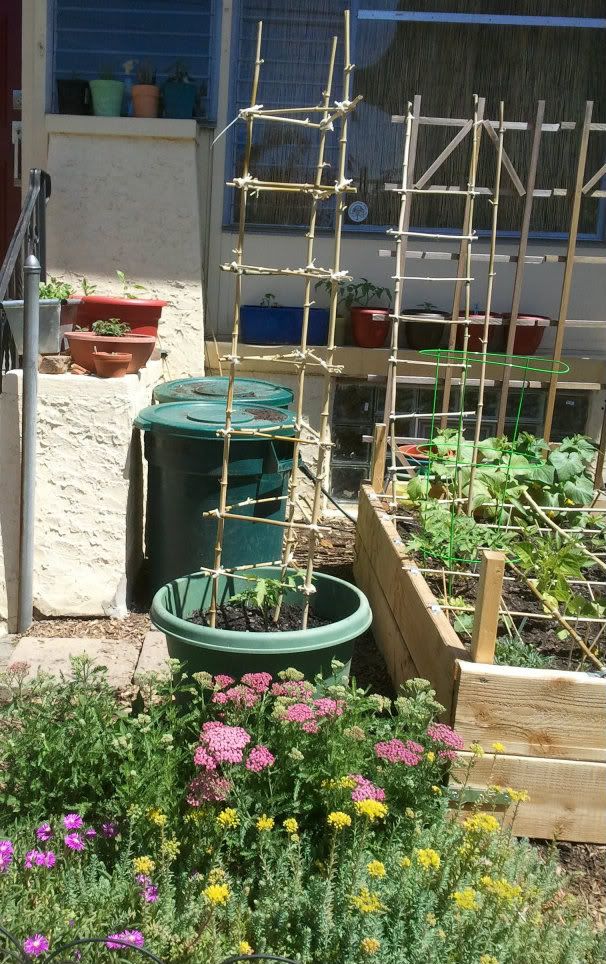 My bush baby zucchini and container variety tomato: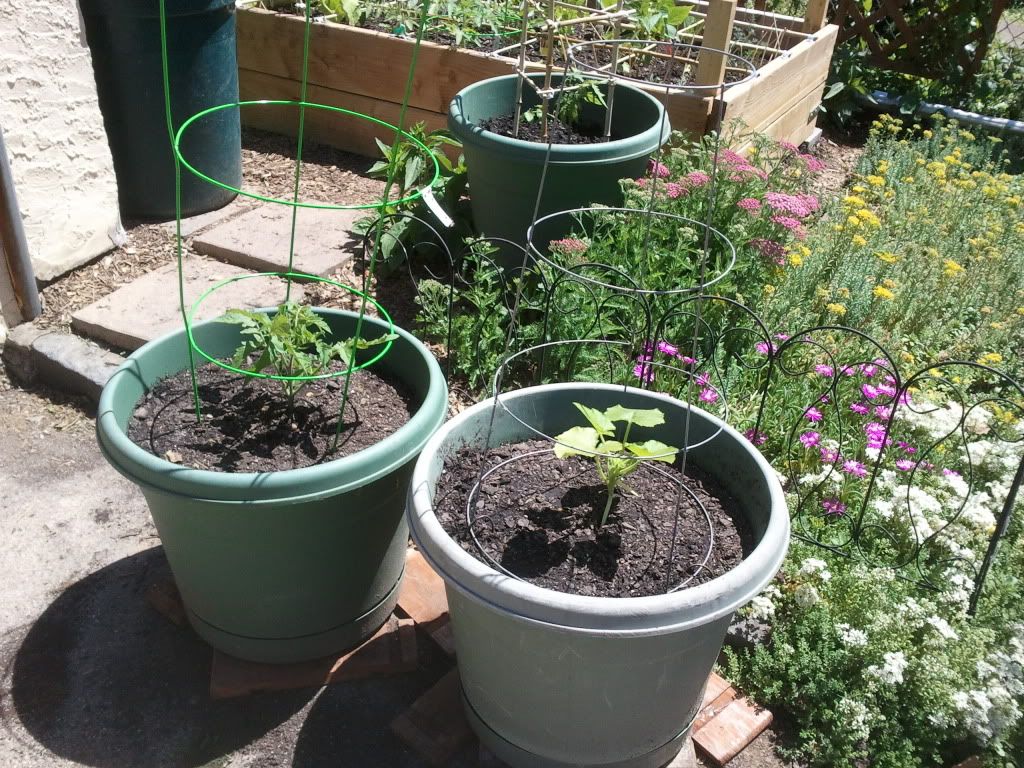 Cucumber trellis/ladder:
Yarrow is in bloom: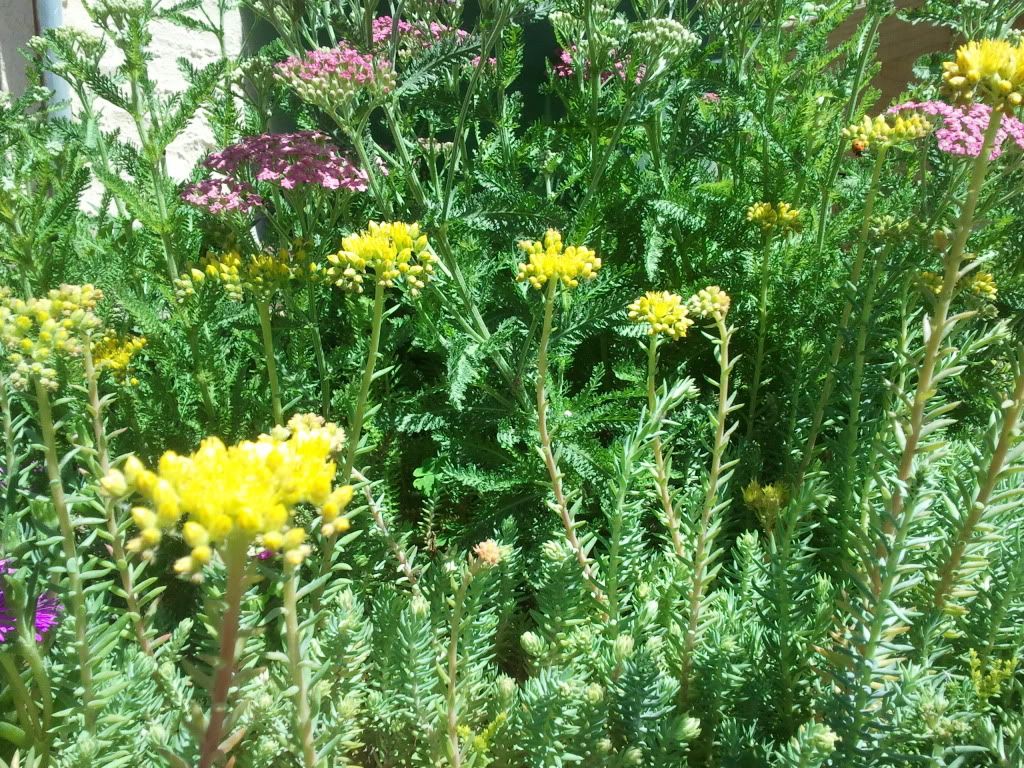 My favorite variety of sedum in bloom:
Anyone else gardening in a tiny space?