Its been awile since I've really been on so I thought I'd show ya'll my garden. Go ahead and show off ya'lls as well!
This is my pepper/cucumber bed. I've got some basil tucked in there as well.
I know it looks like alot but I wanted to start with as many as I thought would fit. If it gets over crouded then I'll just remove some.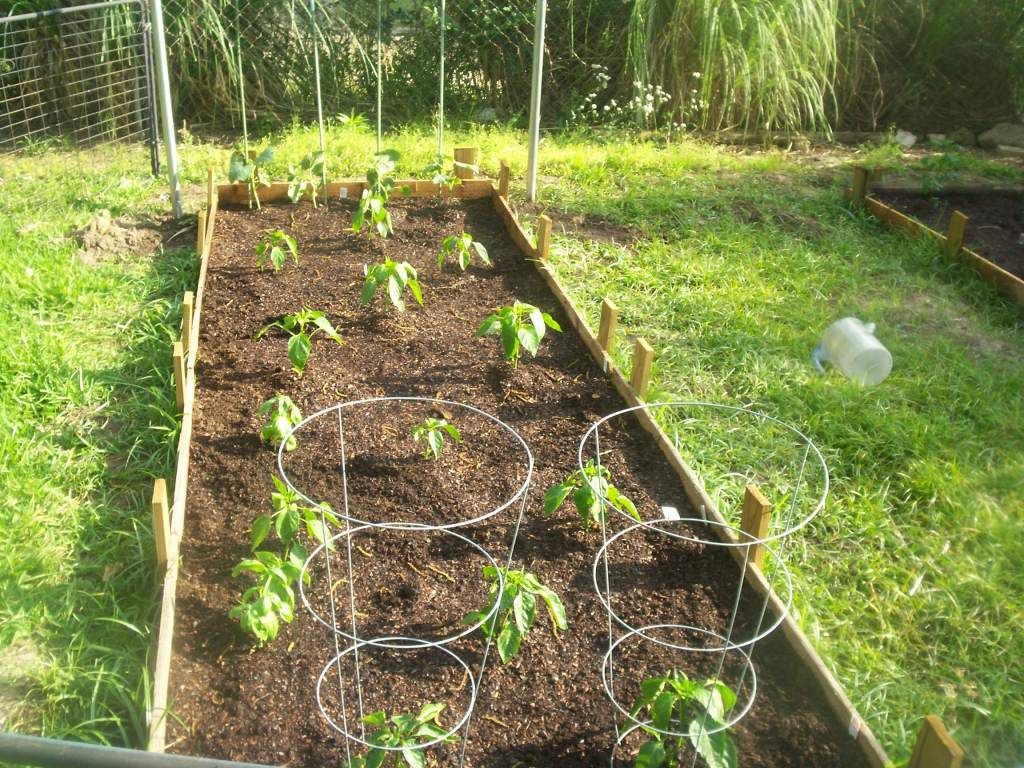 I woke up this morning and my dad put up the trellis as a surprise! It took me an hour to figure out that he had done it though.

I'm not to sure about it cuz the fenceing I'm using isnt very close to the ground. I don't think he put it down far enuff. We put some tomato poles inbetween the fence and bed so they can reach the fence. What do ya'll think?
My tomato bed! I'm most excited about this one! I've got a ton of different tomatos!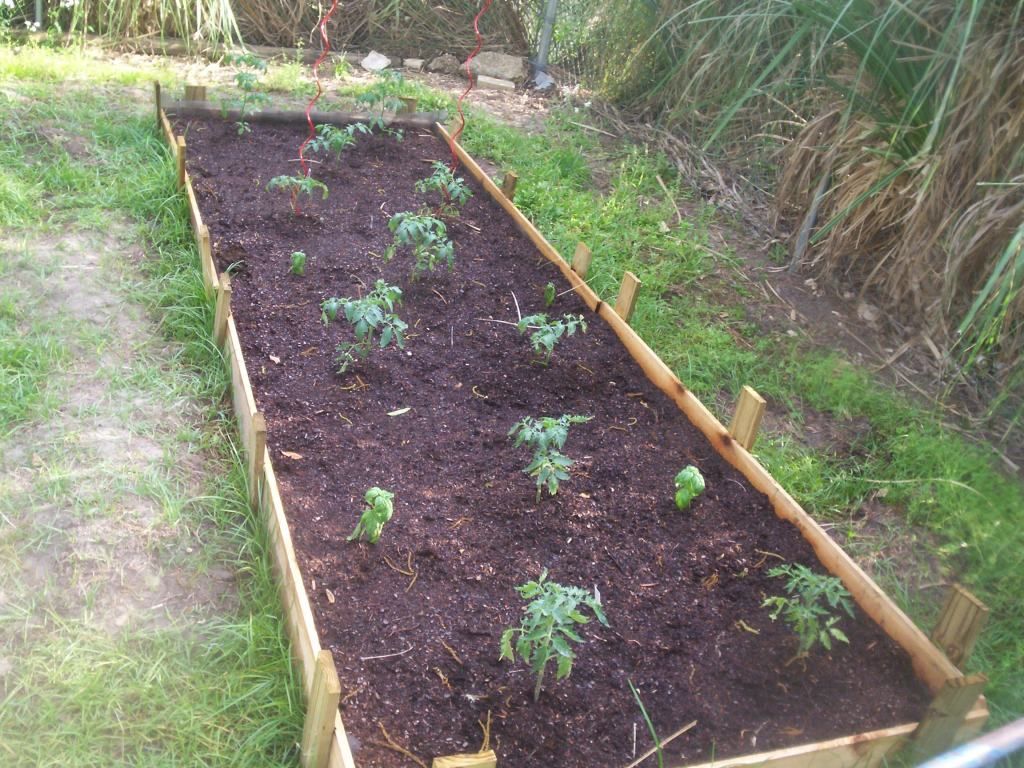 My potted plants! My two biggest ones are in the back and the ones I just planted are the three to the left.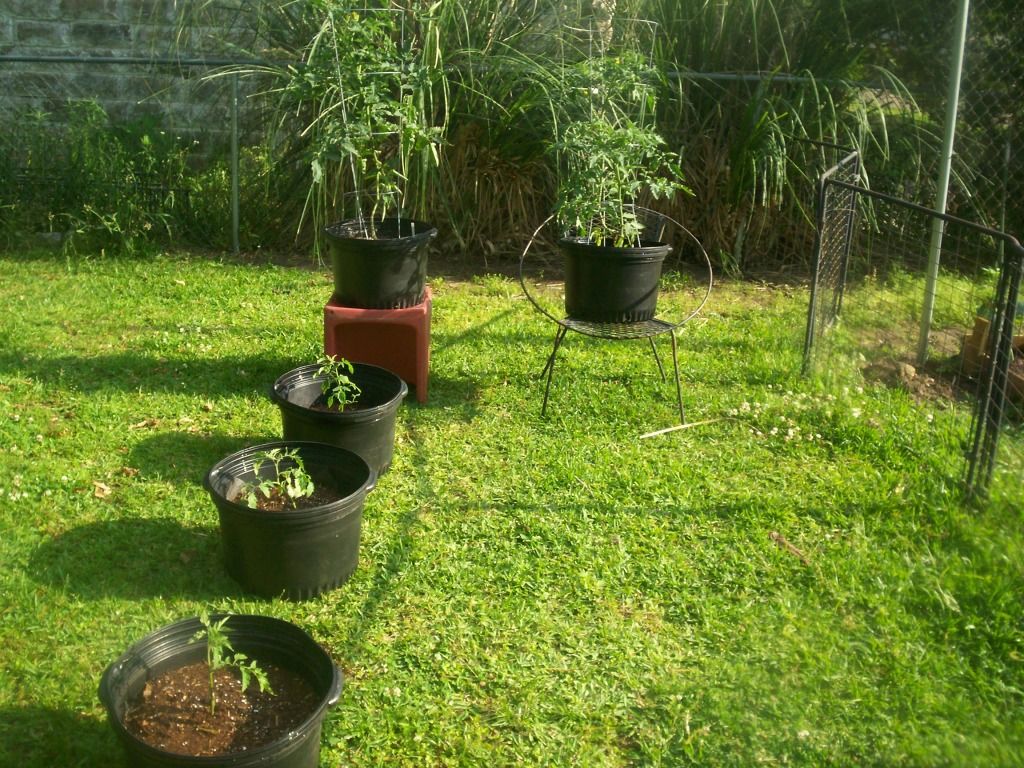 FIRST TOMATOS! Hehe got way to excited when I found these.