Hello All!

Happy Spring especially to my Zone Fivers.
So ... I need a renovation of a bed area in my side yard. She's lonely and has been neglected for a couple years now. (This is the last of three setups of these beds ... )
Can you guys give me some ideas on sprucing the area up to be the most efficient?
- Bird Houses How many?
- Bird food? or no food so they eat the bugs from the garden
- Wind Chimes to keep animals away (does this work?)
- Flowers
North wall - Fencing is coming up the back of the beds. The fencing goes about my height (5'4)
The box on the East Side is shaded - What can I grow there? I'm thikning I can spruce hte area w/ some foil to reflect some sunlight?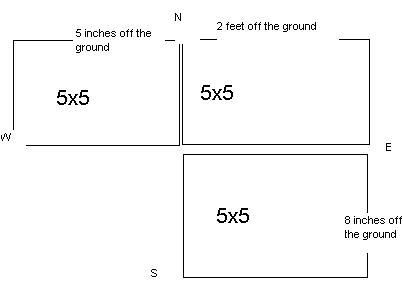 I hope everyone is well.