So I was thinking today as my pumpkin plant gets bigger and bigger that I might want to look into getting it outside soon. I have limited space underneath my grow lights and well she is taking most of the space. I am going to try to train the pumpkins towards the fence and then up it.
Typically I plant on May the 14th which is a little early for most people here in Alberta however it happens to be my birthday and to be honest that is one of the best most relaxing ways to spend my birthday.
So the question I have for my friends on Helpful Gardener is can I get my pumpkin out there earlier? I was batting the idea around of building a Mini-Green house.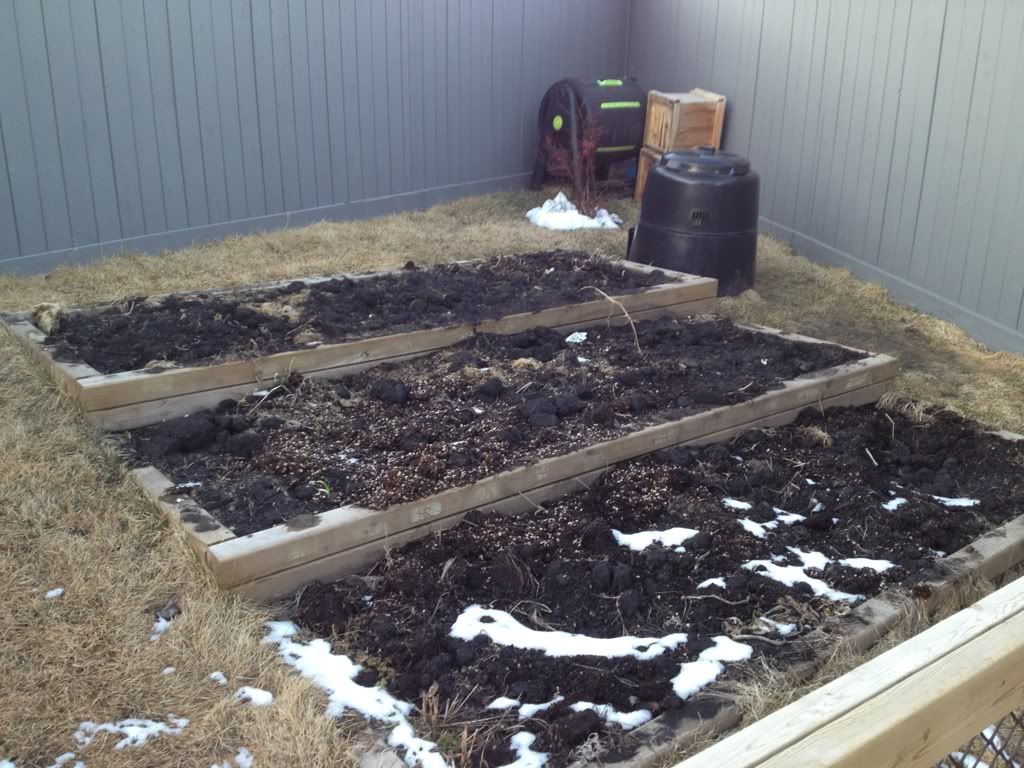 This is the garden bed area which I have some plans to add some additional beds to.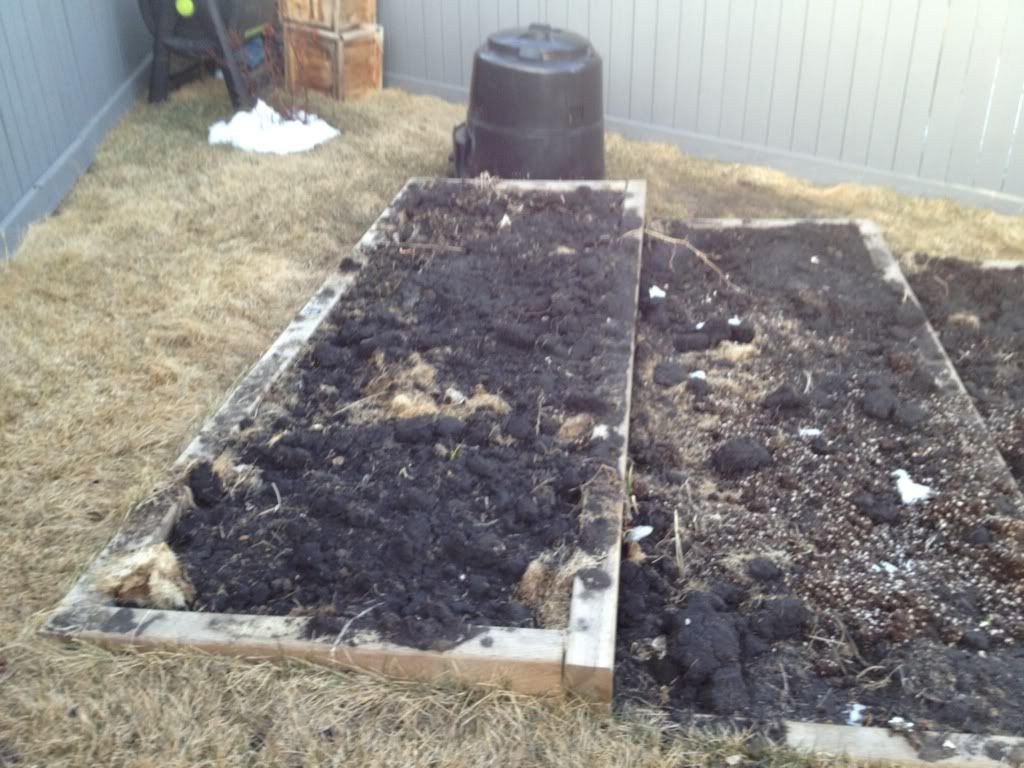 This is the bed I want to put two pumpkin plants in (with some pea's growing up )
Do you think a mini greenhouse will work? it looks like a week from now the night time temperatures will stop going below freezing however that is not to say it cant happen again.
Thoughts?