A friend of mine lent me a little bag of onion bulbs: half are yellow and half are purple. The label tucked inside the bag reads: "For early green table onions and large dry onions." Then it gives growing instructions for each type (sow green onions deeply and harvest within 3-4 weeks; sow large dry onions very shallow and harvest late in summer).
But the label doesn't tell me which of these bulbs is which. Is the yellow bulb for the green onions and the purple for the large dry onions? Or vice versa?
Or, are they telling me that I can turn both colors of bulb into either a green table or large dry onion, depending on how deeply I sow it and how quickly I harvest it? (for instance, if I take a purple bulb and plant it deeply and harvest sooner, it will be a "green table onion"... whereas if I were to take the same bulb and plant it in shallow soil and harvest is later, it will be a "large dry onion")?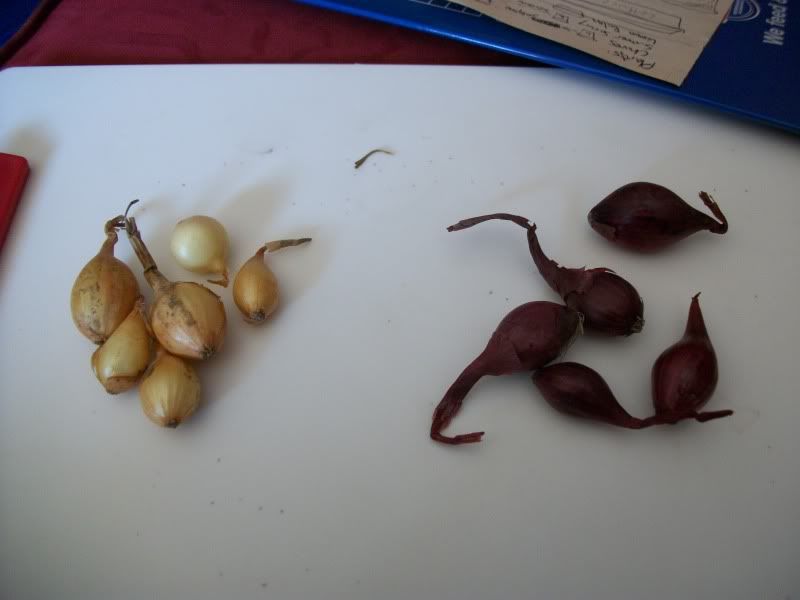 First time onion grower, so help me out!

[/img]