I just planted a few new batches of mustard greens about 2-3 weeks ago, they are in long containers on my patio - they were coming in fine and now I have this white stuff on them. I tried to look as close as possible but can't figure out what it is. It will smear if I rub it hard enough, but I am not sure if it is mold, or a fungus or a bug stuff. I appreciate your imput, I may have rip it up,

they are only about 5-6 inches tall and it seems to be on every other leave.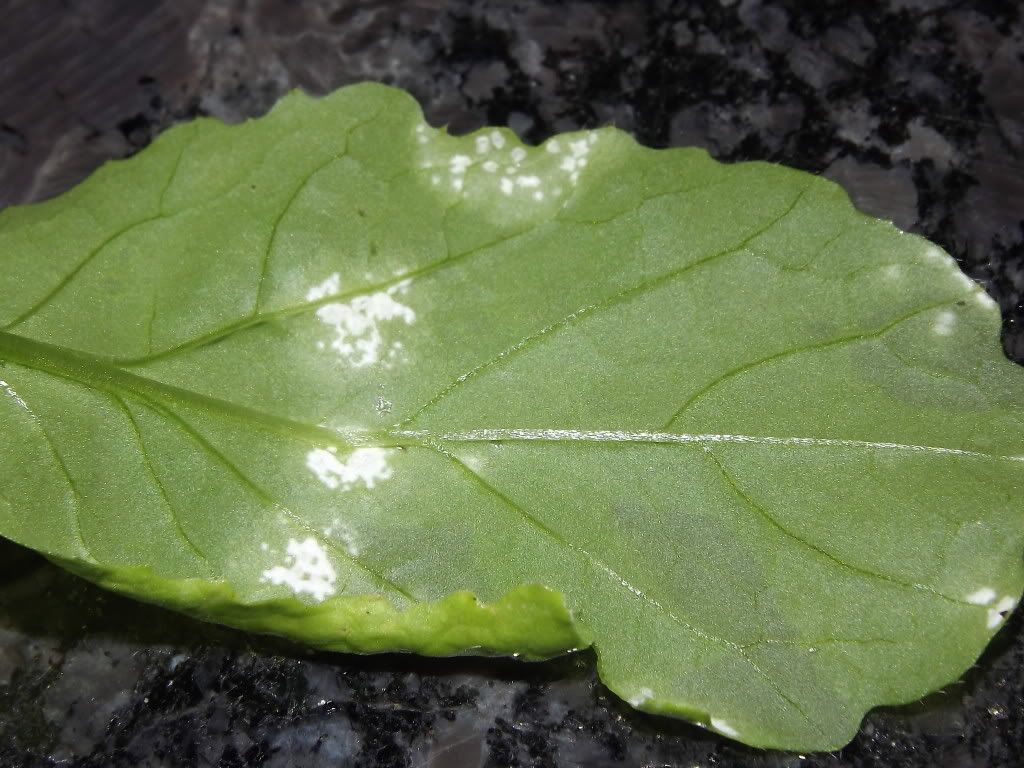 Hope pictures are close enough!