Well I had a rain day today and on the way home I picked up 3 truckloads of grass, leaves etc for the garden (well I did have to go back out to get the 3 loads but you know what I mean LOL).
When making lasagna first you must gather all the ingredients.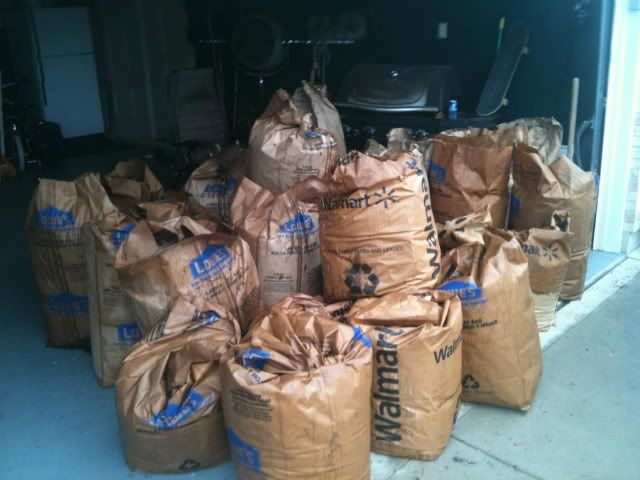 Than you must get your cooking device ready by greasing it with a gentle layer of compost.
Next step is to add a layer of shredded paper.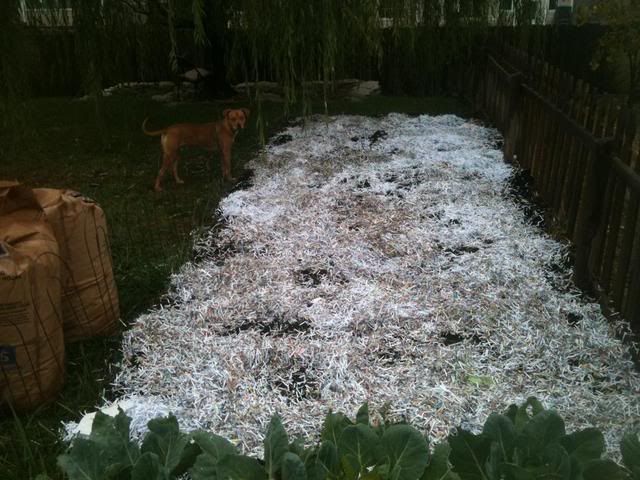 A generous layer of leaves is next on list. A helper to check for quality is always helpful. I have Lucy a fine chef, she seems pleased so far.
Next as an added surprise a light layer of pine needles. Lucy is testing the brew.
Finally a good layer of grass to top it off.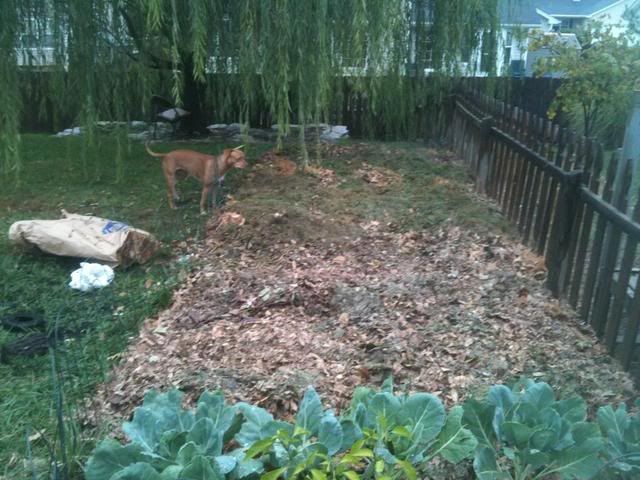 Now let this simmer for a few weeks and mix it up or let it go and stay inside where it is warm. I will be adding a bit more compost and grass as it becomes available. Let this cook till spring and you are ready to serve.
Bon Appetit