The onions did great during the spring, summer, and are still going strong. During the summer they produced numerous bulbils. I saved several and put them in my greenhouse to dry, so I could store them.
Well, some began to sprout so I put planted them around some tomatoes that I have in the greenhouse for the fall/winter.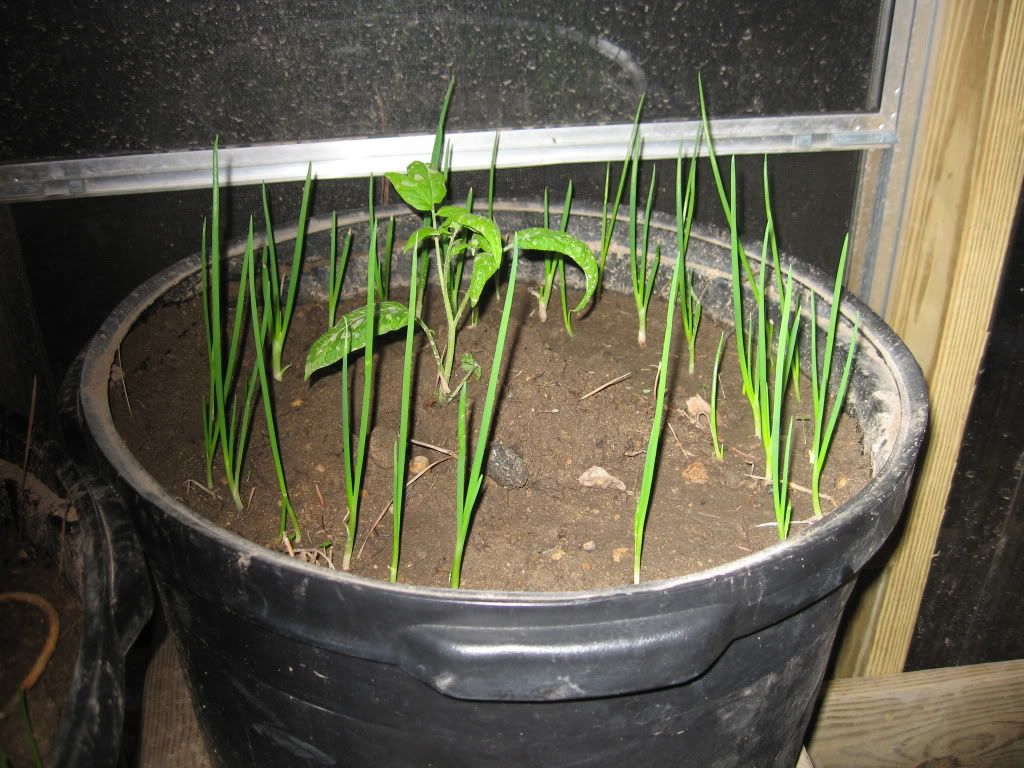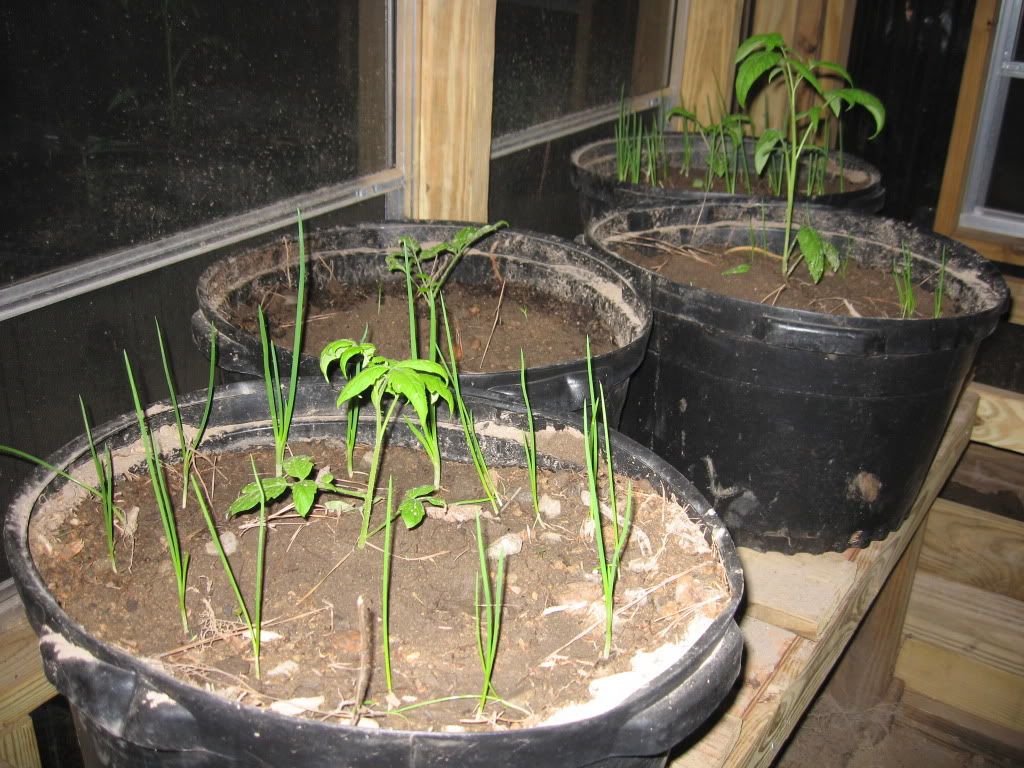 What do you think they will do in the greenhouse during the winter?