I totally forgot about some sweet potatoes that I had planted in an old tire this past spring. I went out this morning, flipped over the tire and...............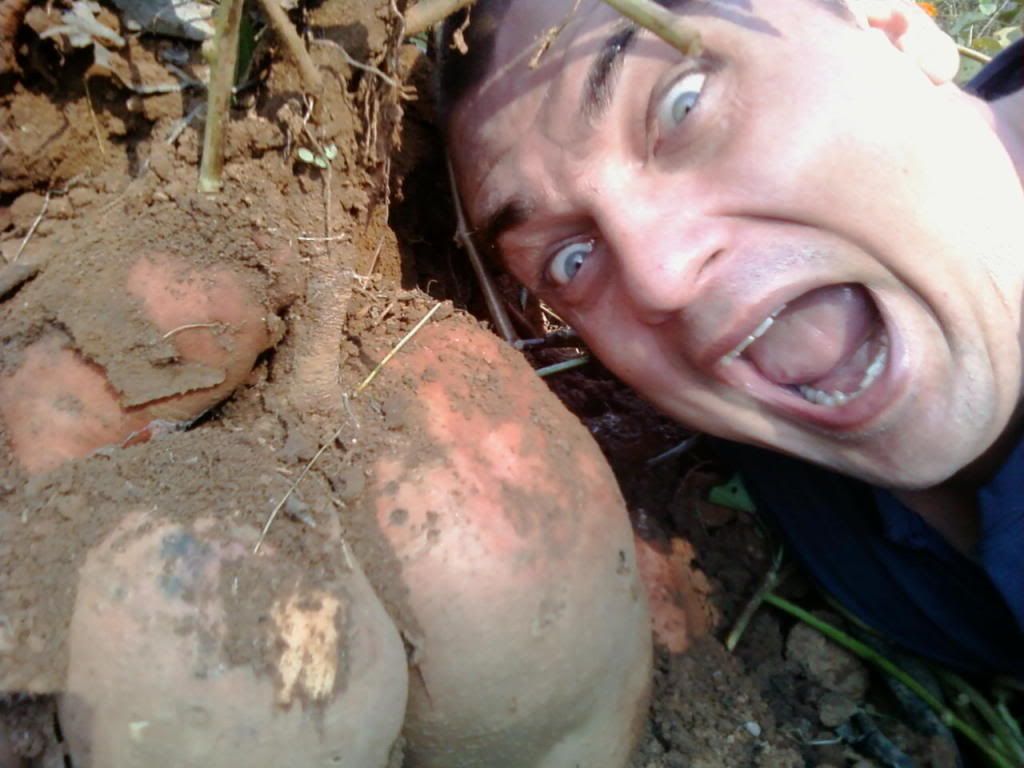 Sweet Potatoes!!!

I got to digging them out and found a wad of hay under the root system. I pulled it out and found............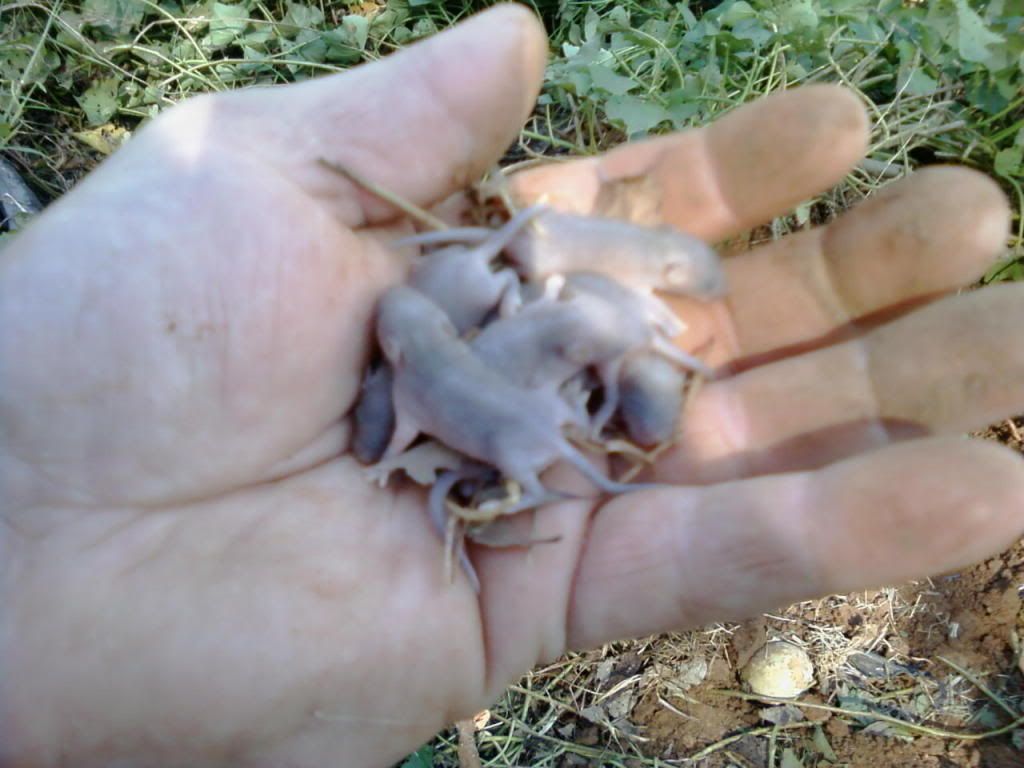 Baby mouses!!!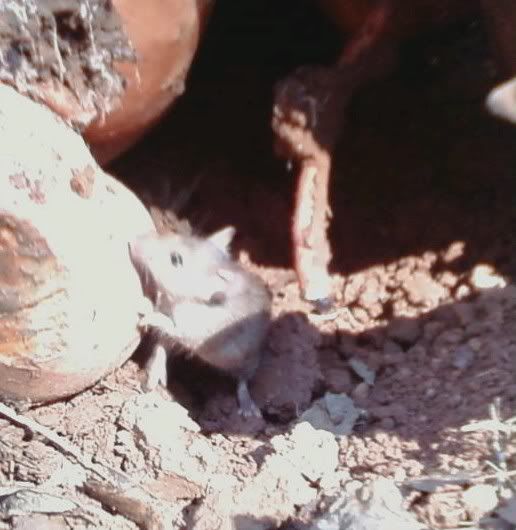 Momma mouse came out and was really mad

I gathered up the babies and momma (after catching her in a Mason Jar)
and placed them in the back field.
I couldn't believe I got this many potatoes out of one little spot!!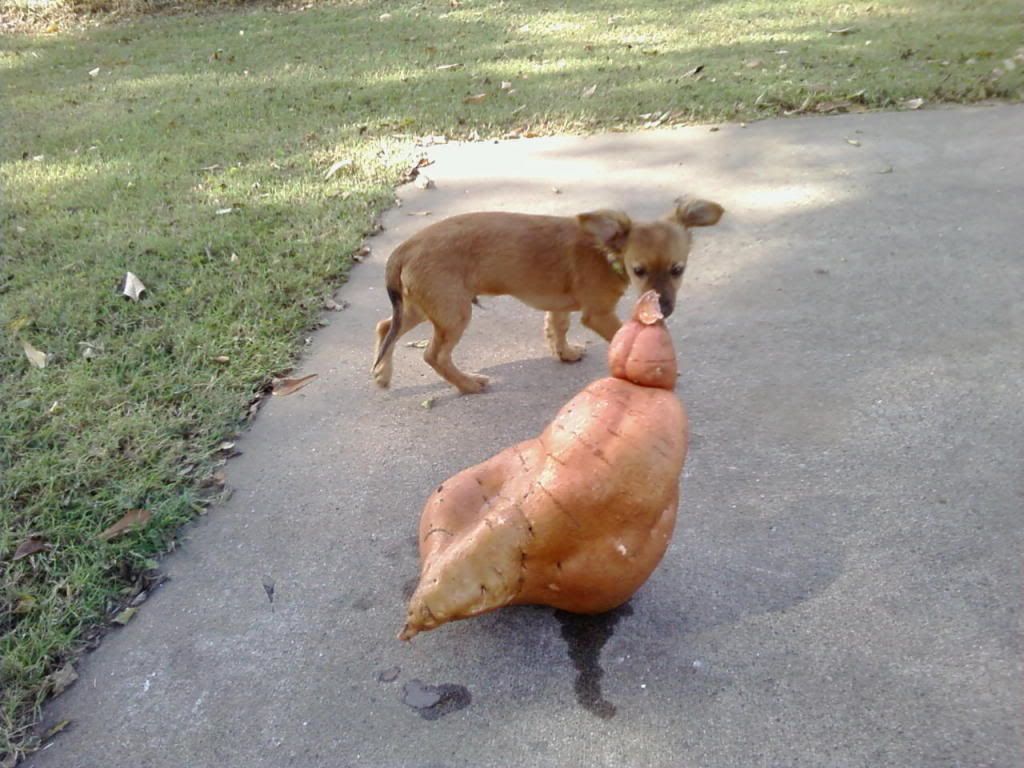 This Sweet Potato was so big, Chi Weenie was scared of it. He kept barking at it.

Are these huge Sweet Potatoes alright to eat or are they too big to be any good? First time I ever grew any.