Tomorrow is the average first frost for up here. Tuesday looks ugly. I think we will have a cold fall

Following are my photos of my second generation Frankenchilies. I decided to take photos today. These guys are in a tight location for taking photos, but I think you can see how well my HBC II's turned out.
This is the entire bed of eight. My strung Super Chilies are hanging in the background.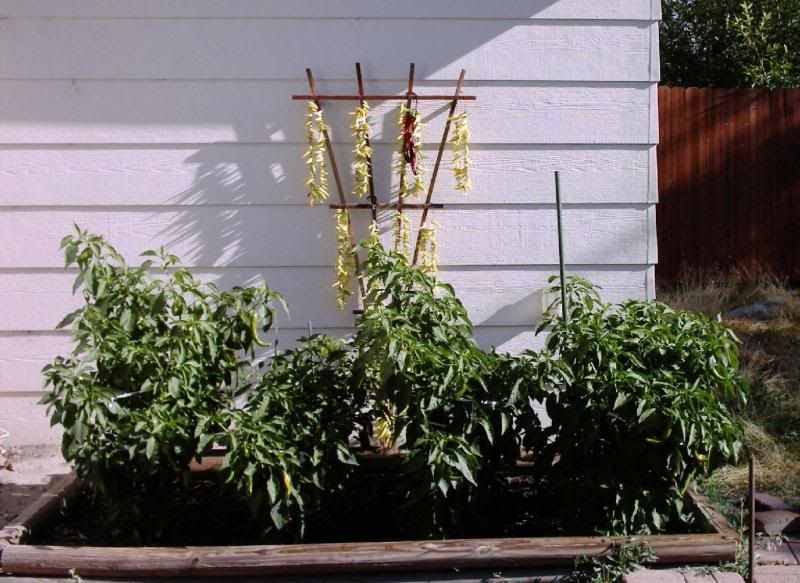 Following is a corner plant I noticed was tipping over, despite its stake. After using an 8' green pole to pull it back upright, I peeled away some leaves to see what in Hades was making it fall down. There are many more peppers on this plant than can be seen here. I'll bet it has 15 to 20 pounds worth of peppers on it!
These are photos to give an idea of how big these peppers are. Like I said, it's tough to take pictures in this bed. The angles and the sun are never right. However, these guys range from 9" to 10", maybe more.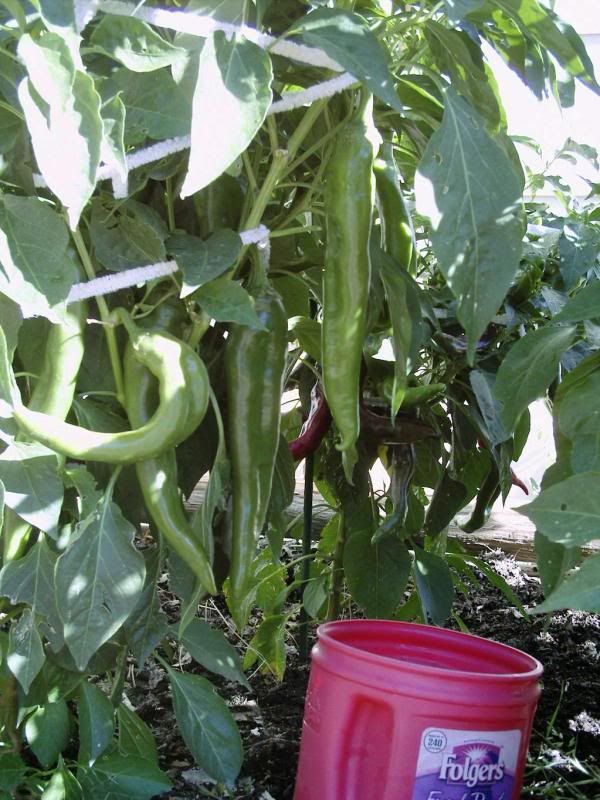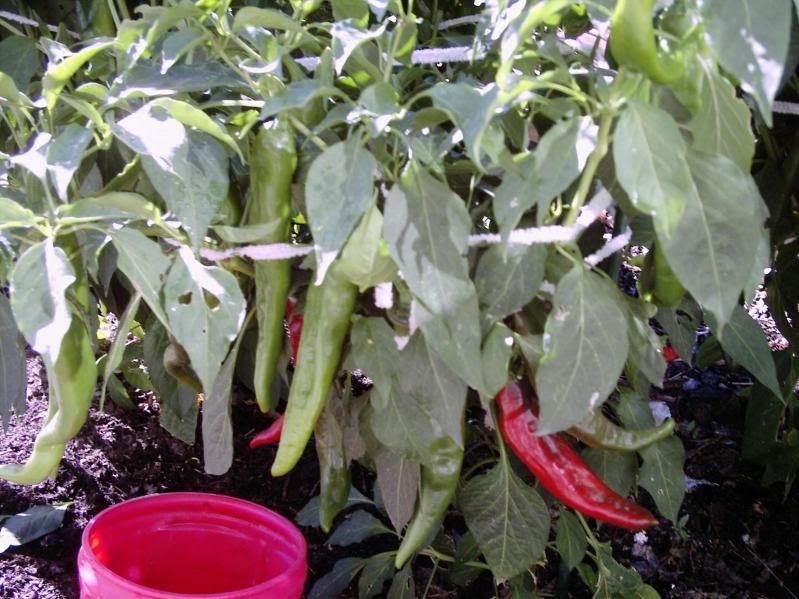 That's my pepper contest contenders so far. These are some of the reasons I like growing peppers as much as I do! TZ said that by the 7th generation, people should see some degree of consistency from a hybrid. I'm looking forward to the third generation!