I just posted part of this in the "Hurricane Proofing My Garden" thread, but this needs its own post cuz I need help fast!
Long story short, my garden is now a lake and the wheat looking things on the top of the corn are broken off from the recent hurricane and I am thinking that the kernels/husks won't grow anymore due to that, so I picked 2 ears of corn that were growing. They were definitely not large enough yet, but the silk was brown and dry, and I am going on vacation, and I figured it will probably be dead, rotted and bug infested by the time I got home, so I'd give it a shot.
Anyway, here is my experience with the first ear: When I broke it off, there were all these little tiny bugs on it. Ew!!! I HATE bugs. I brought it in the house and put it the sink and just ran the sprayer over and over and over it. A spider came out! EEK!!! I am petriefied of all spiders, but I was able to wash it down the drain. It looks like all of the bugs are off of it, so I opened it up, carefully, and no bugs, but the kernels stop maybe 1/2 inch from the top, but also, they are not as plump as when I buy corn in the store. Of course, the corn husks in the store is much bigger as well.
Here is the first ear of corn - only about 8 inches (if you click twice, you it will zoom in close)
Looks safe enough
Closeup of the kernels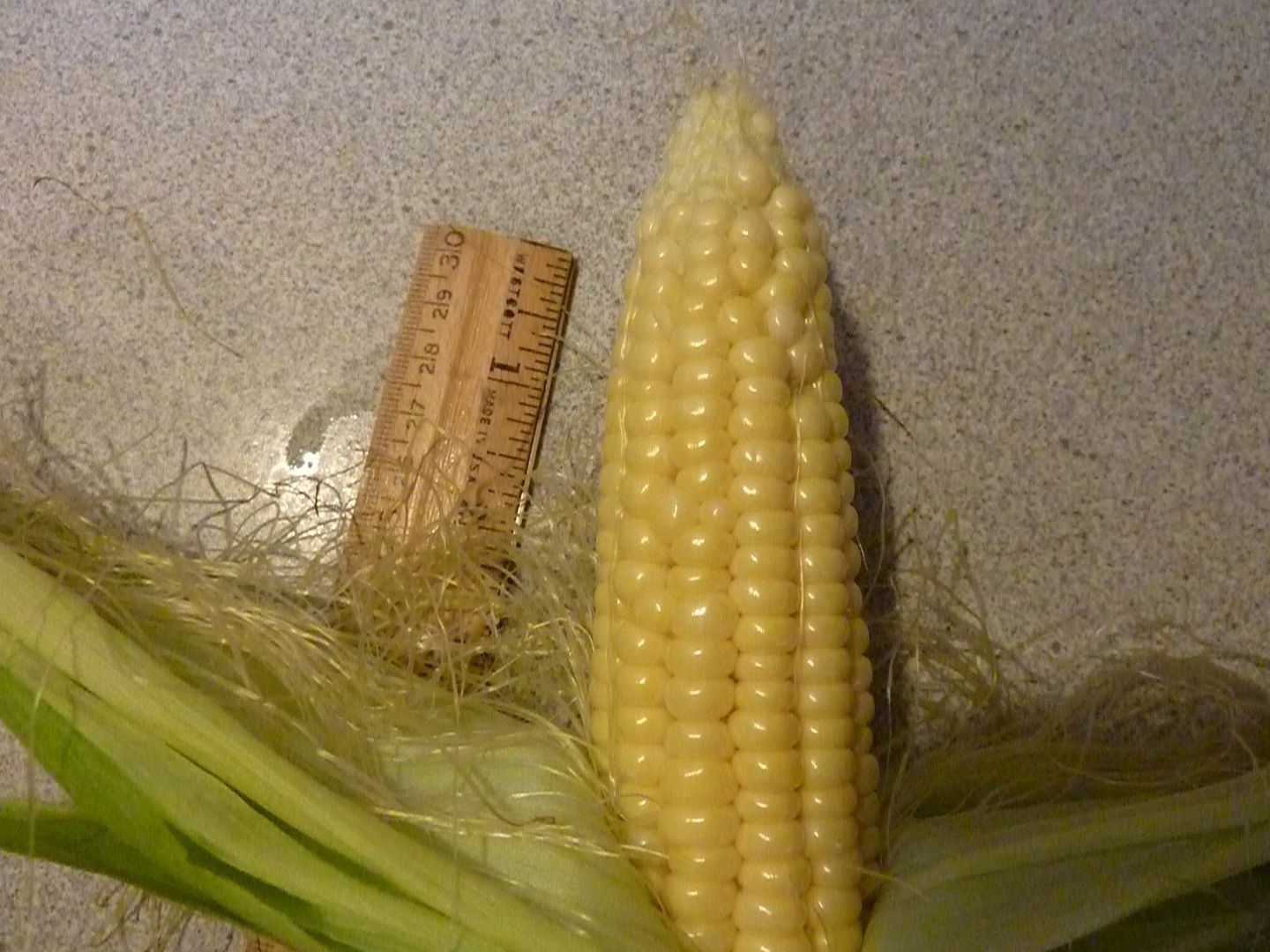 So now onto the other ear of corn <shudders>
So I throw it in the sink and I notice like this small hole in it.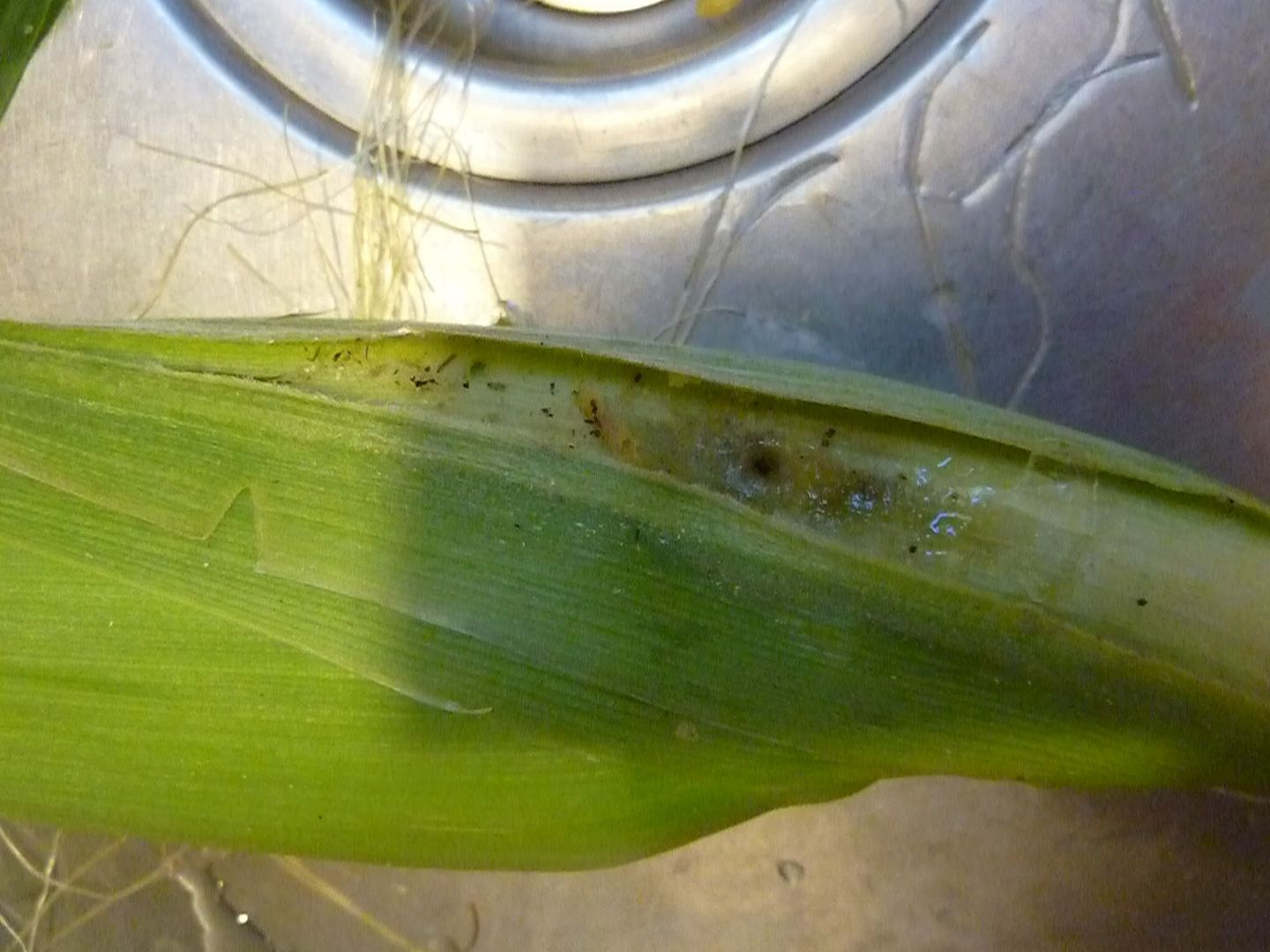 When I peeled that layer back, this is what was underneath! Ewwwwwww!!!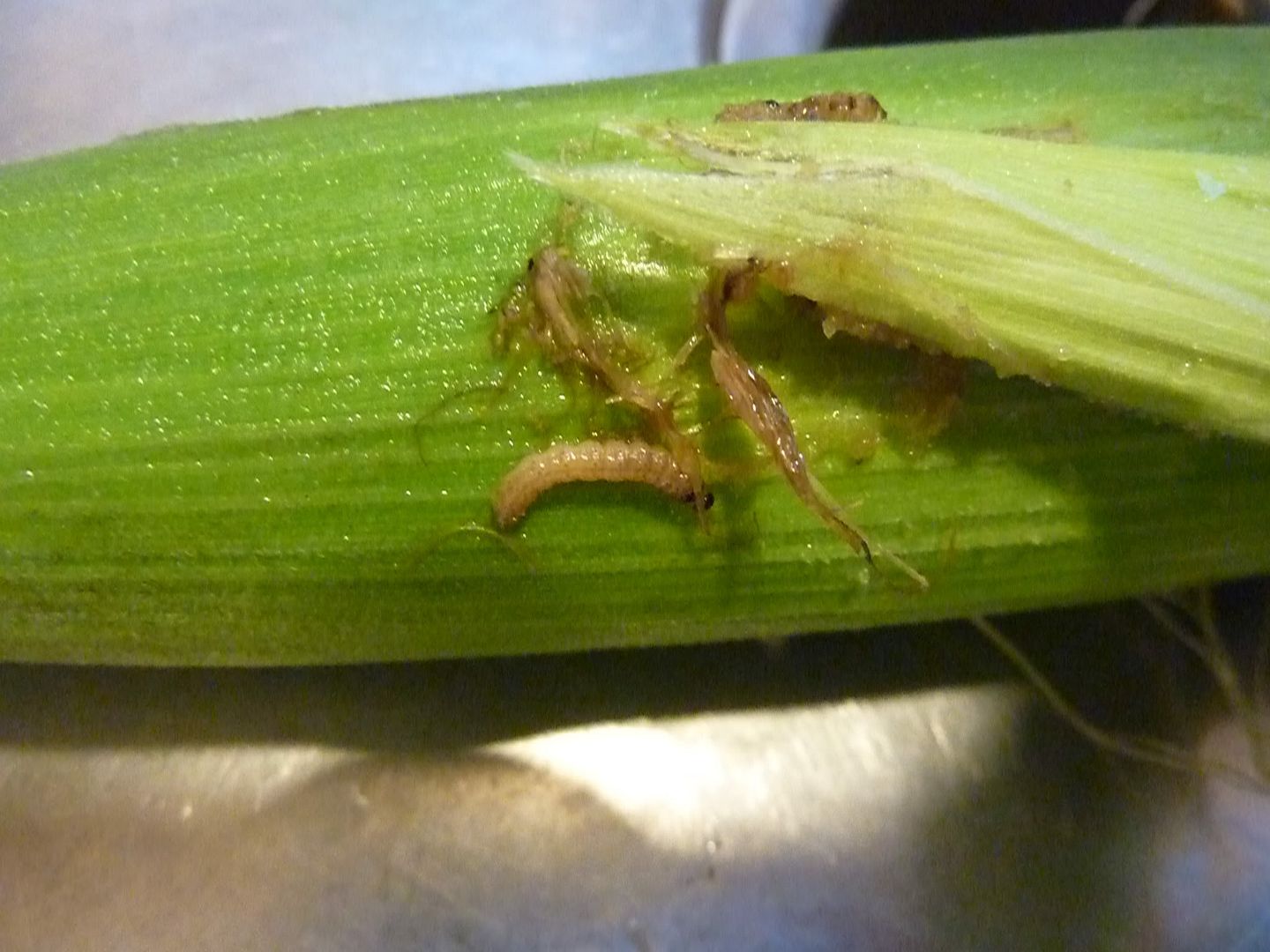 On the other side, it looks like another ear was forming off of this one??? See the silk coming out of the top? Was it going to form another ear?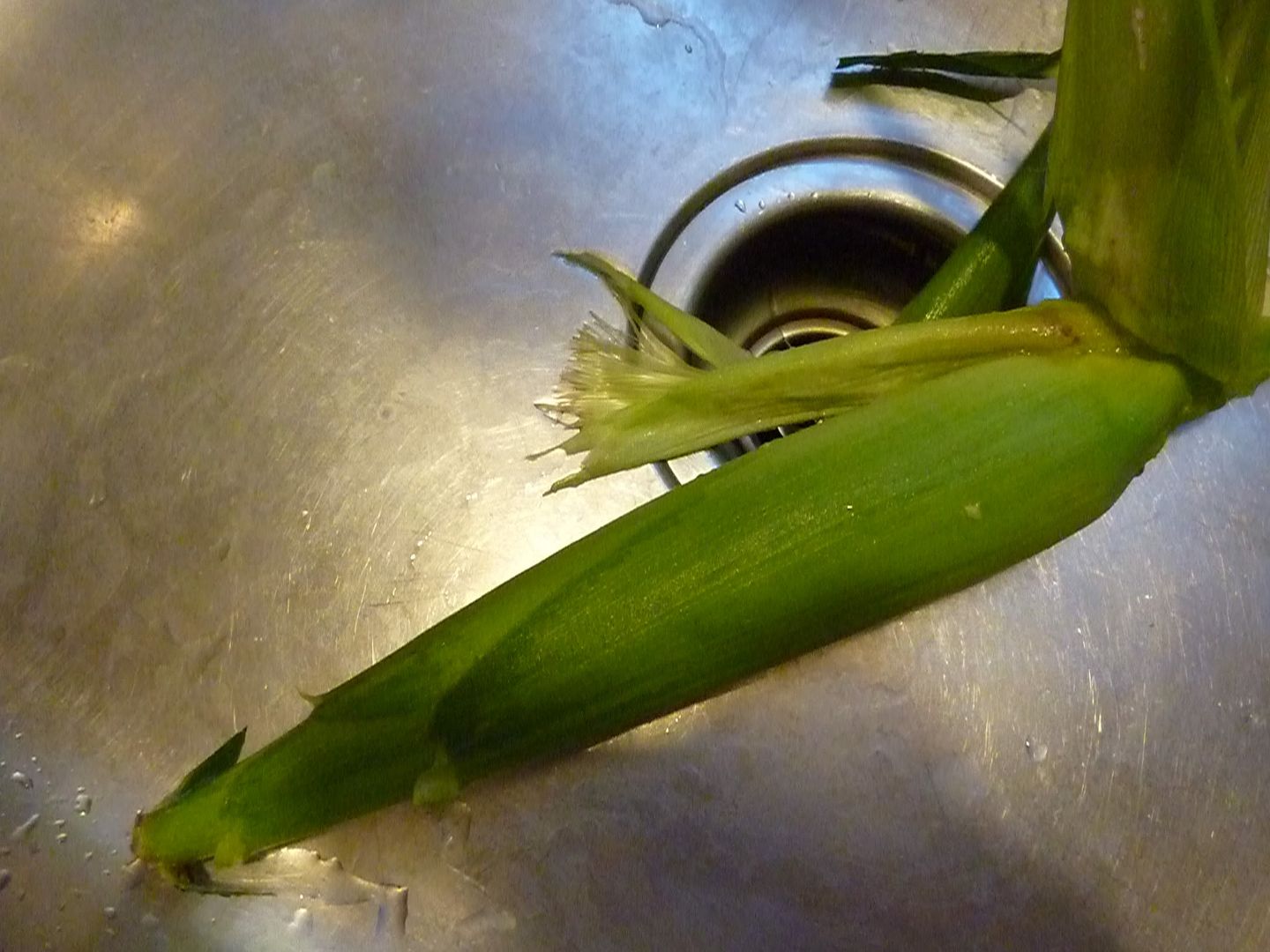 So after rinsing it off good, I opened up the top, and this thing was in there!!! (where is the getting sick emoticon?) It was in the silk around the unformed part of my corn!!!!!
So after rinsing everything down the drain (I hope they don't crawl back up!) I opened up the rest half way and it looks like this: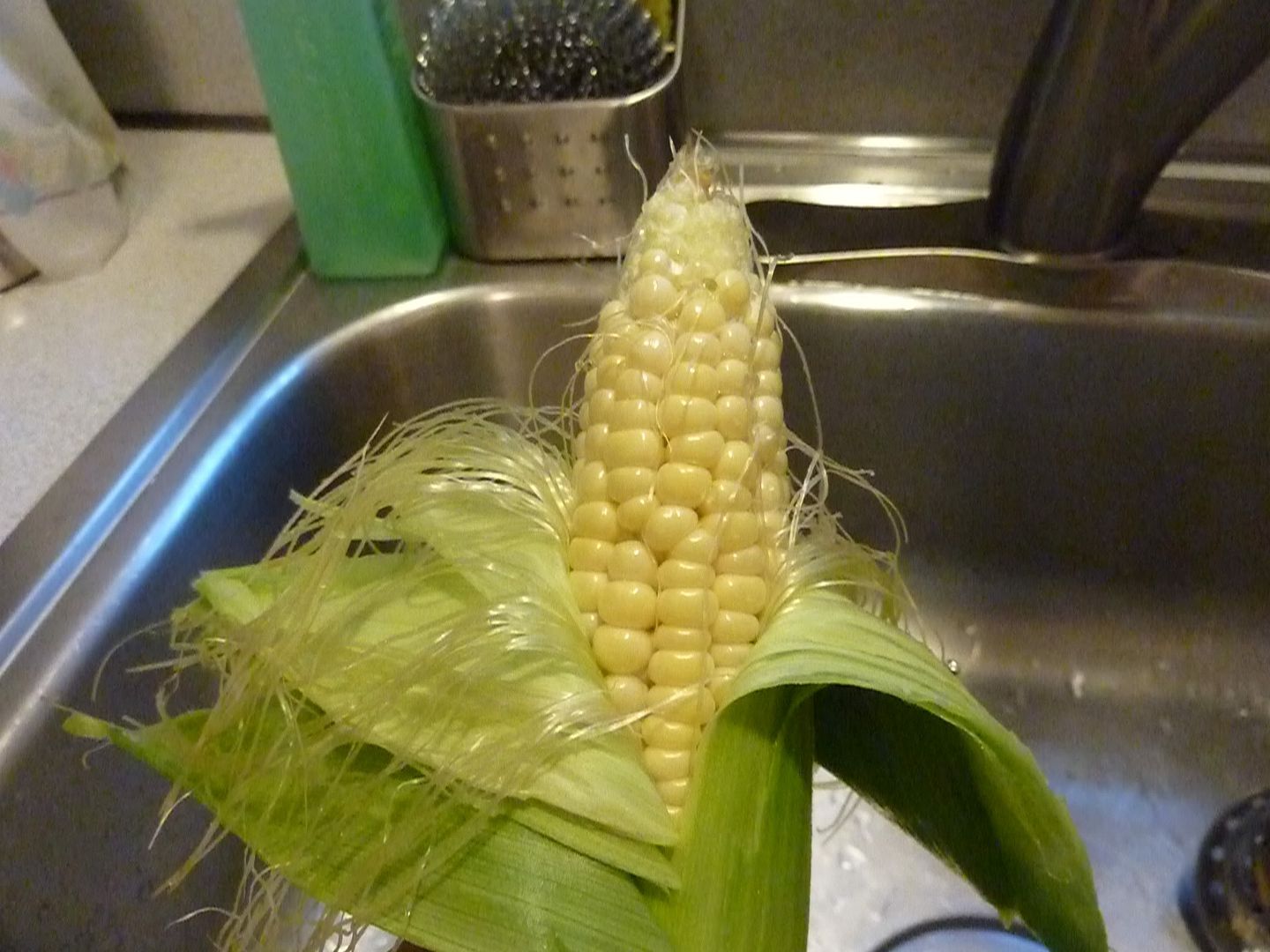 So is it safe to eat???
Even though wormy disgusting gross things were on/in it? I have it soaking right now, and I'm gonna grill it - if you think it is safe???
I am so grossed out right now, I am nauseous and my hands are shaking like a leaf. Like I said, I HATE bugs.
Also, do you think I should let the rest of the corn grow more or do you think it will die in the lake it is now in? Technically, it should have at least a couple weeks left of growing, that would be about 30 days since the silk appeared. And I did try to pollinate it myself by rubbing off the tops in my hand, grinding it up and sprinkling it over the silk. Then again, I have absolutely no idea if I even did that right?
Should I be spraying my corn and other plants with some kind of pest control? I have not sprayed it with anything as of yet...
Please help/give advice!
Oh also, what is this white stuff????