Well, I cut down my watering thanks to everyones awesome advice! And it seems to have made my pumpkins the happiest!!! I took some photos the other day, just to keep progress of how they are doing. Then last night I went out and found 2 more!!

just happily growing and getting ready to drop their flowers (I hope they are pollinated well!)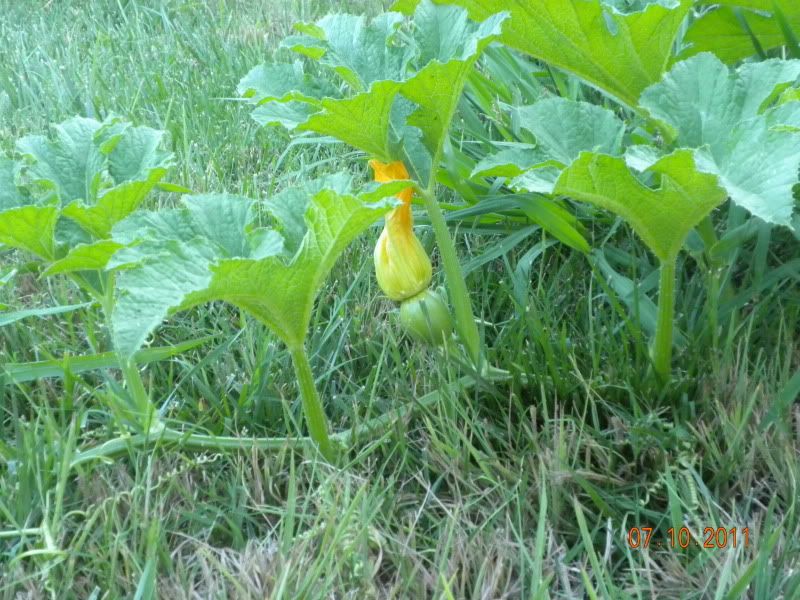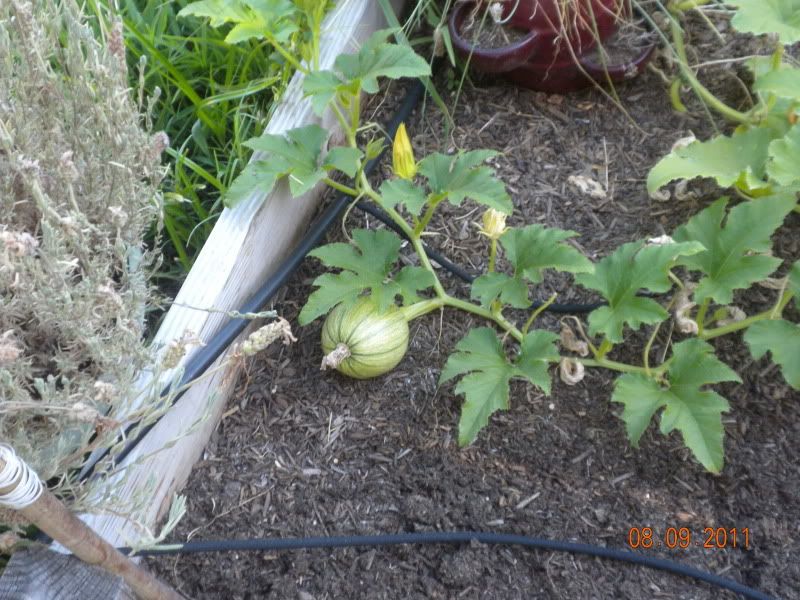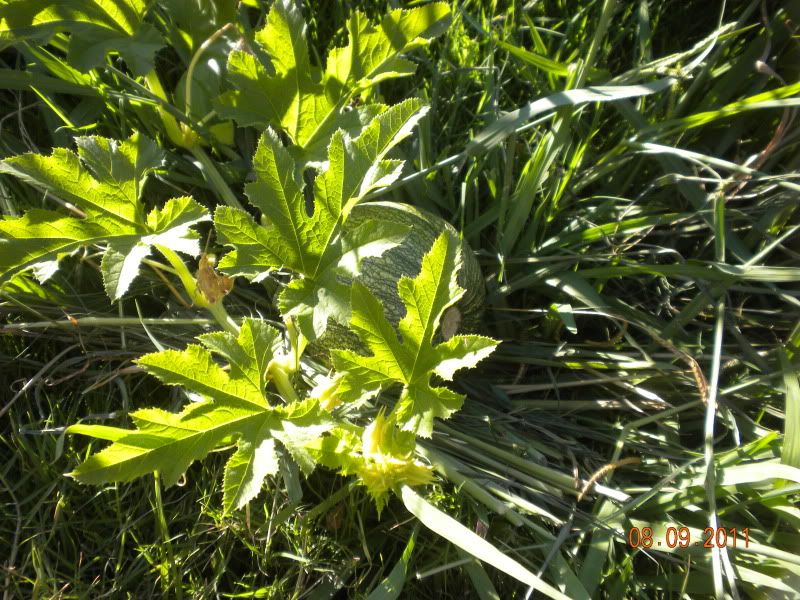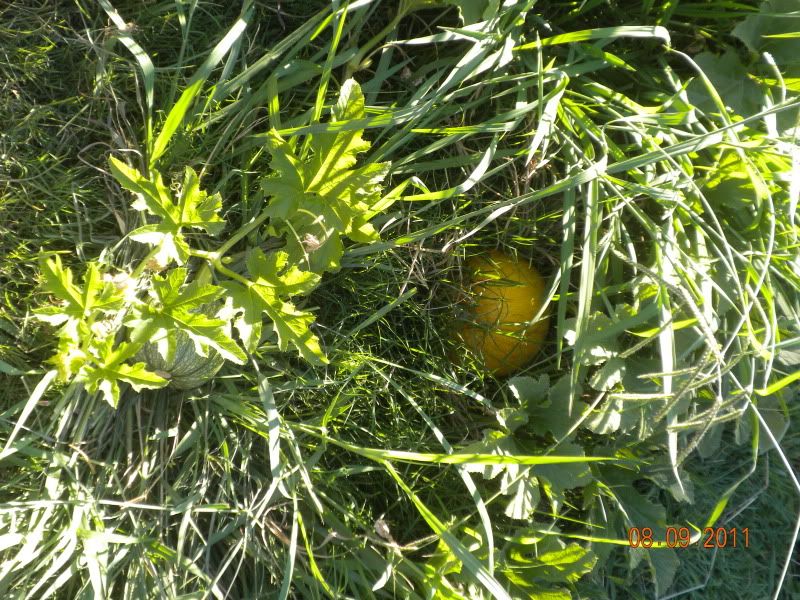 As you can see the one hidden in the vine and weeds is already orange! It was my first, the rest all just started popping up! Please, nevermind the weeds... its my goal to get out there and get rid of them, luckily where the plants are there are no weeds, as the vines are growing out onto the lawn out of a raised bed.