so after getting a basil plant, i got an oregano plant, and then got a ton of seeds, and early last week i had just those two. today i have these :
Peas, planted according to the packet's directions :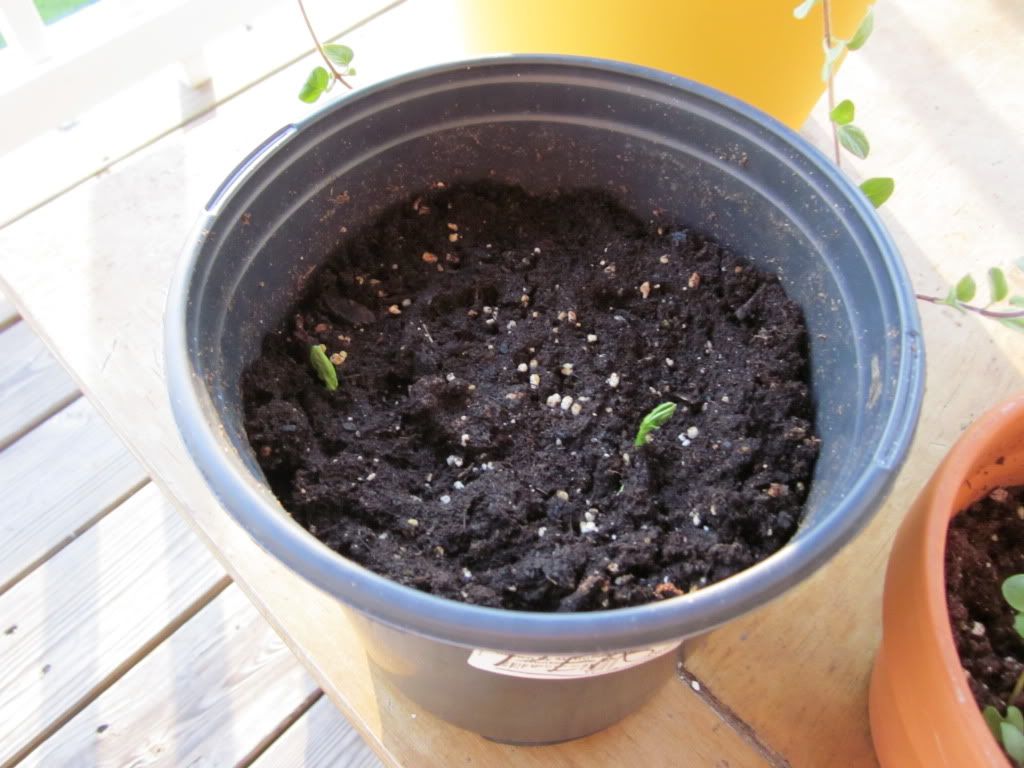 cucumbers, planted according to the packet's directions :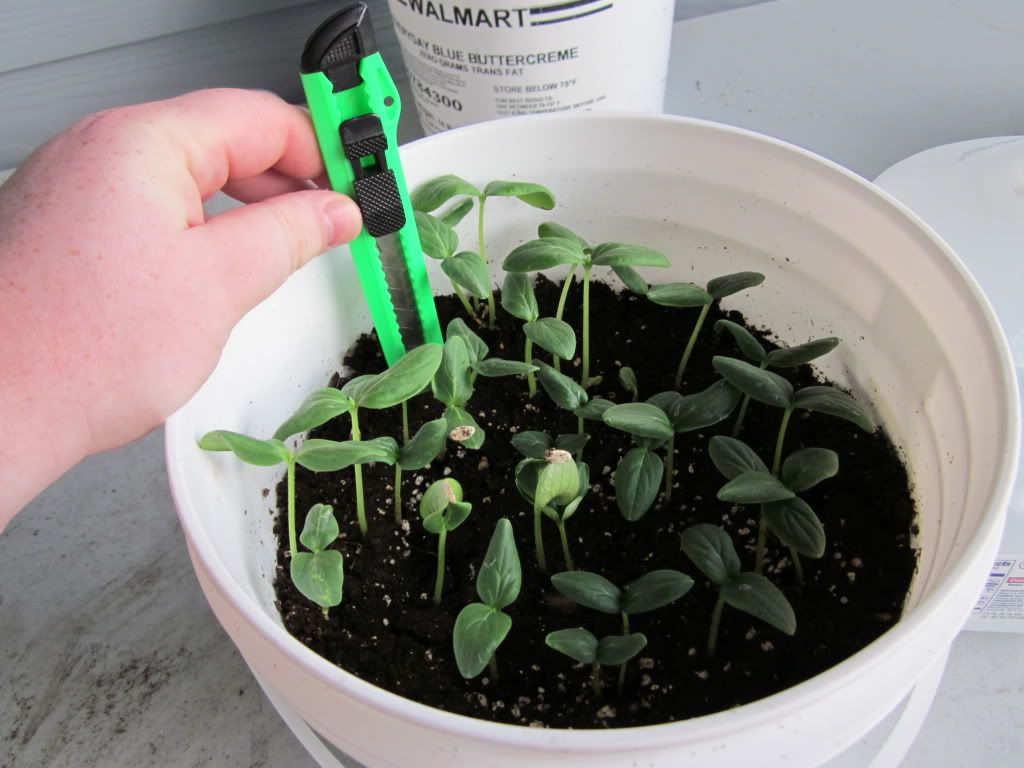 the cutter is for scale.
also interesting about the cuces, some plants are stuck on their own seeds, check it out :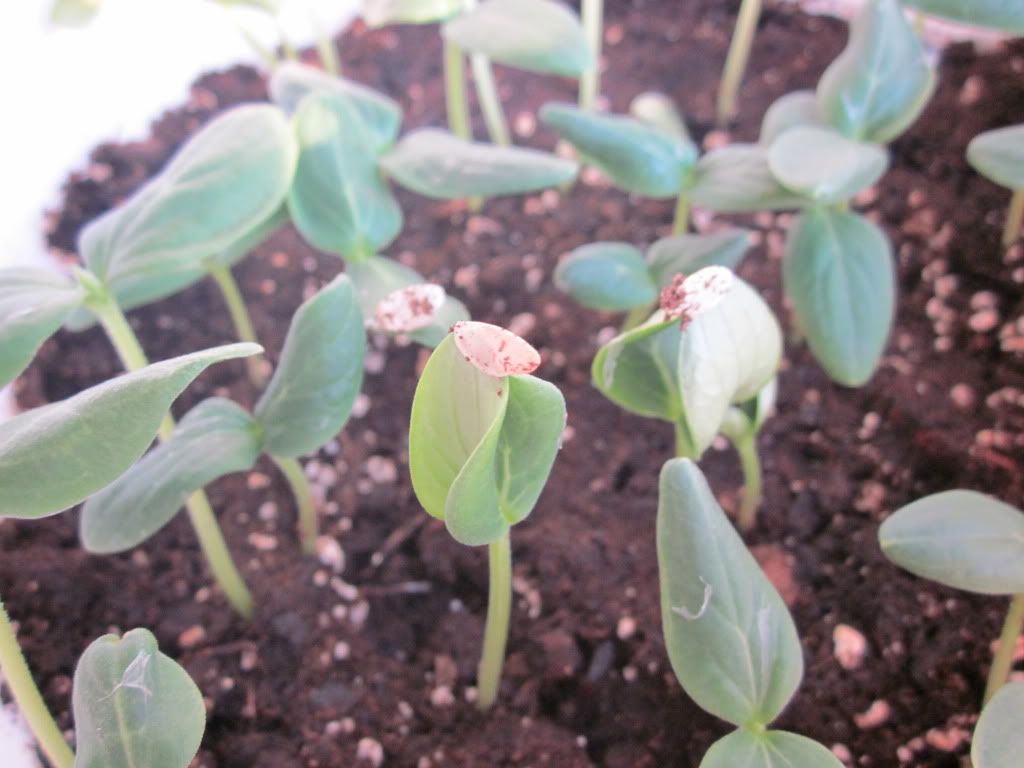 I had no idea the cucumbers would be so successful, how should i move these into their own space? how much space should these take? i exclusively container garden due to the whole second story apartment situation i have going on.
I'm trying to start some tomatoes from seed as well but they're the sweet 100's kind and im not sucessful yet with those.
I"m a first time grower of anything. so far i've got some buckets i got from a deli and a bag of potting soil and just following the directions. having a huge blast but im kinda lost on how to care for them now esp. since space is a limitation. I'm looking for anyone's take on the situation.
thanks !!