So I went out into the garden last night just to get a few banana peppers that were ready when I decided to check the potato's and see if they were doing anything.
Dusted off the ground around one plant and tada! A huge tater... that got me going, around all of the plants I checked and dug (ever so carefully) after much fun and giggling my very first potato harvest as given me about 15 pounds of beautiful Yukon Golds! I wasn't even sure anything would produce as they grew up and quickly, yet never flowered and all started kinda looking puny and yellowish... but they proved me wrong!!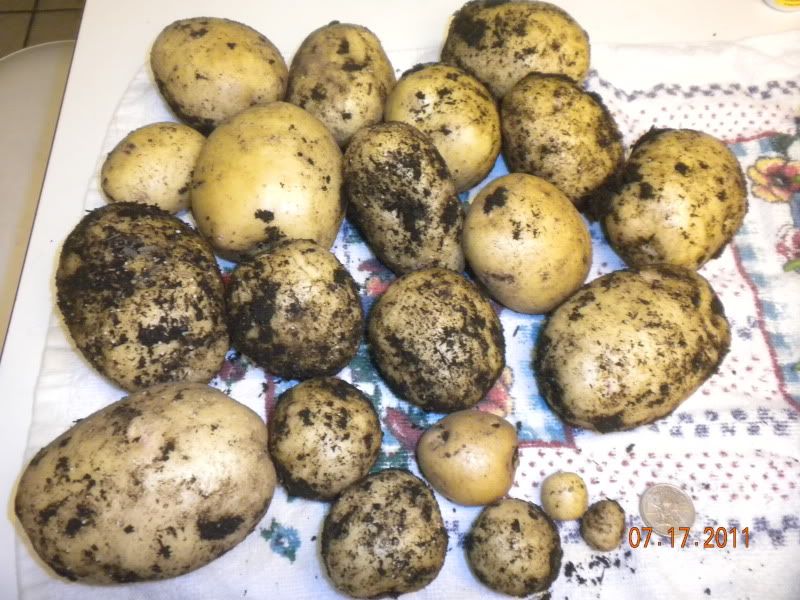 Oh, and I got some peppers too: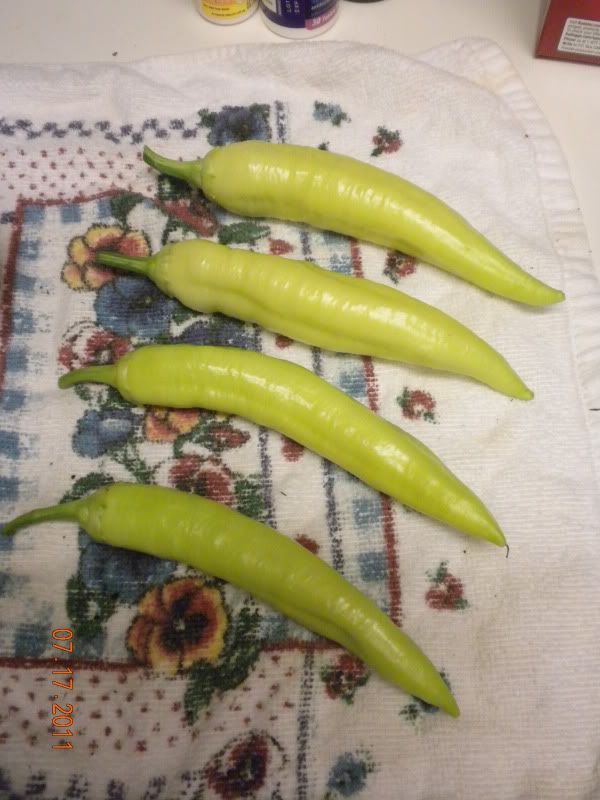 2 of those are already gone as they went into dinner last night, YUMMY!!!
I think I will for now on be planting potato's because I have never had so much fun discovering what I had grown!
Plants are all still in the ground, hoping they give me some more!