I was watering today and out from under one of my zucchini plants crawls this guy: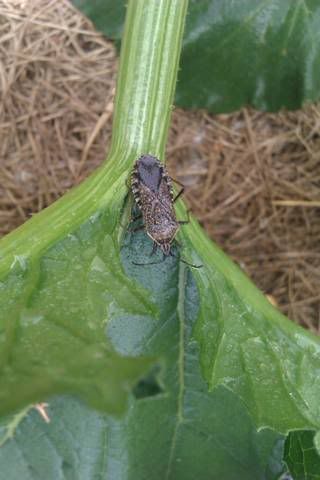 I checked under the leaves of that plant and found these little horrors: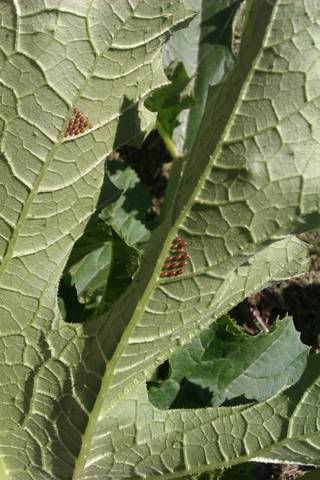 I'm assuming it's harmful since it laid eggs on my plant. well at least the eggs are harmful, maybe they didn't come from this bug. I have a spray bottle of organic insecticidal soap I bought at Home Depot, but I'm hesitant to use it until I know what this is because I still need bugs to help pollinate my squash and zukes. Any info is helpful...