Ok, so I finally got my photobucket account to work, I think it got hacked. But anyway all my previous questions that needed photos are well resolved... so I thought what the heck I would just share some pics of my garden this year. (Its finally doing something!)
Yukon Gold: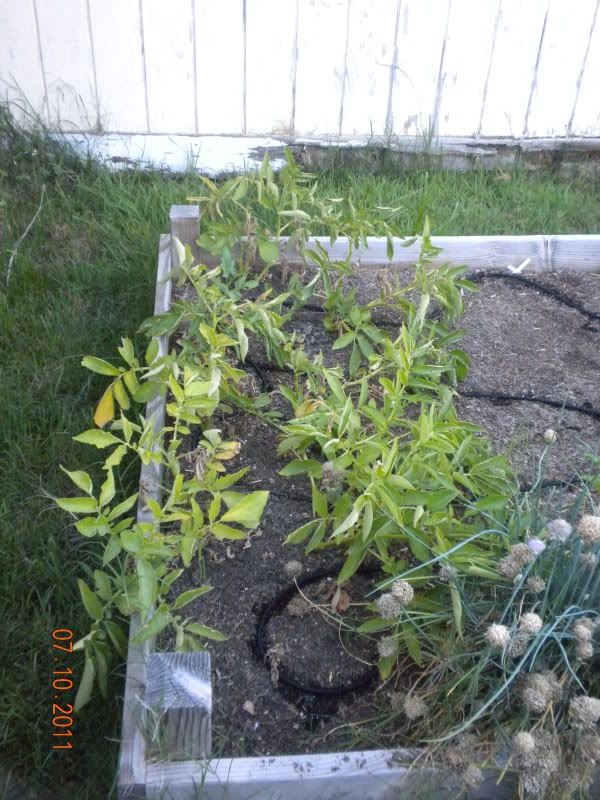 Pumpkin, Peppers, Chives, Lavender
Sweet Banana & Jalapeno Peppers
The garden, front view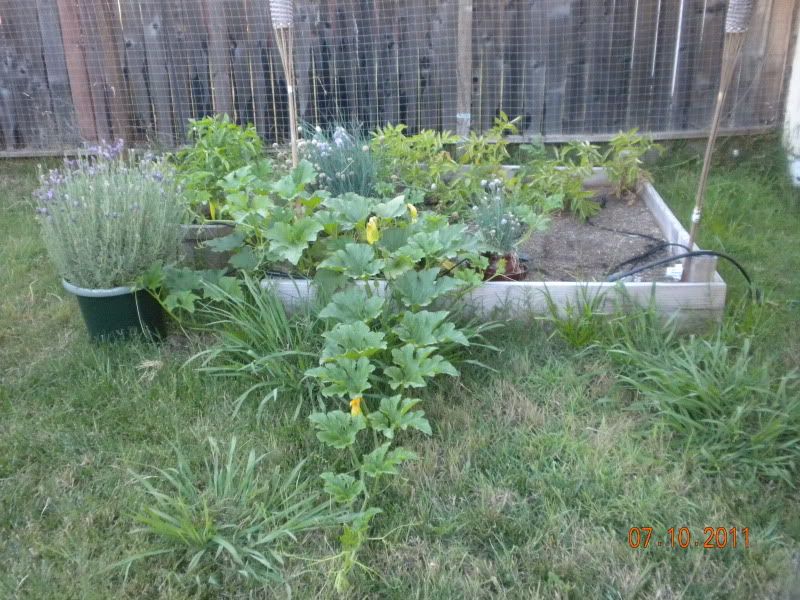 Pumpkin!!!
Yes, its a small (VERY small) garden, but its fun and I get just enough for us. Wanted to plant more, but with the pumpkins I had to leave room, and well the season wouldn't agree with me to get more planted or boxes built!
Not to mention, I got a new helper...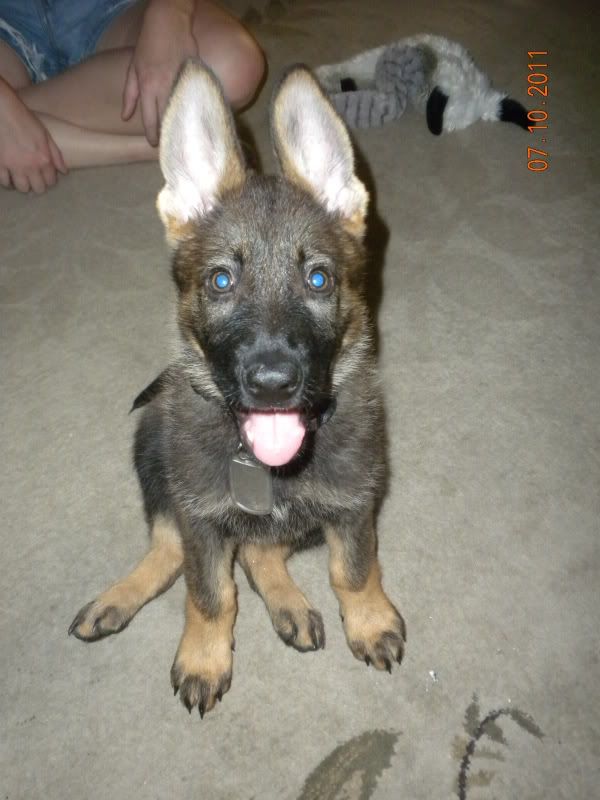 AS always, looking for advice, especially with the potatoes... not sure if they are supposed to look like that or not...
Thanks!