These are a few pictures of my garden. This is the second year for me, and its already 1000x's better than last year.
This is a Mariachi pepper plant that I put into a bucket. I had started this plant from seed in January. He is producing good quantity of fruit, but the fruit is on the smaller size.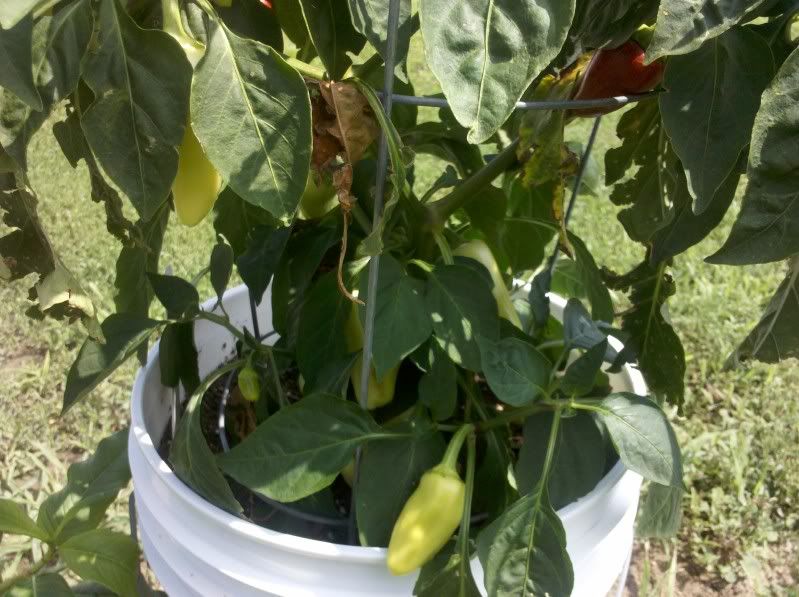 This is our zucchini plant. These plants are huge. Last year they were crowded and overrun with weeds. This year I spaced correctly and mulched with six to eight inches of grass clippings.
As you can tell the two plants are huge, or at least to me they are hehe. I am 6'3" and the plant tops are waist high to me. I have already made and canned a dozen zucchini pickles and a half dozen bread and butter pickles.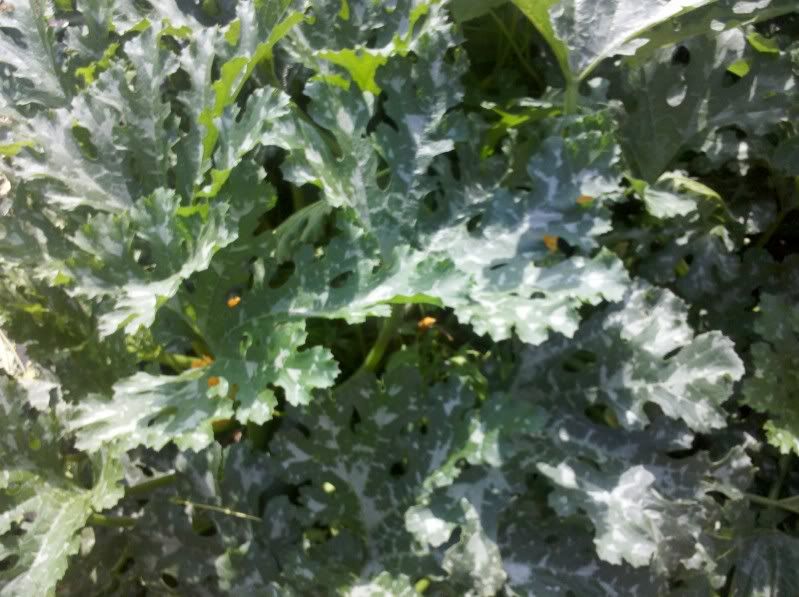 If I were to make a movie on cucumbers it would be called "Cucumbers gone Wild". Lol. The crop netting I used was from Burpee. It works OK but next year I plan to build a better structure for them to climb. I have a vision of an overhead structure that will also shade lettuce.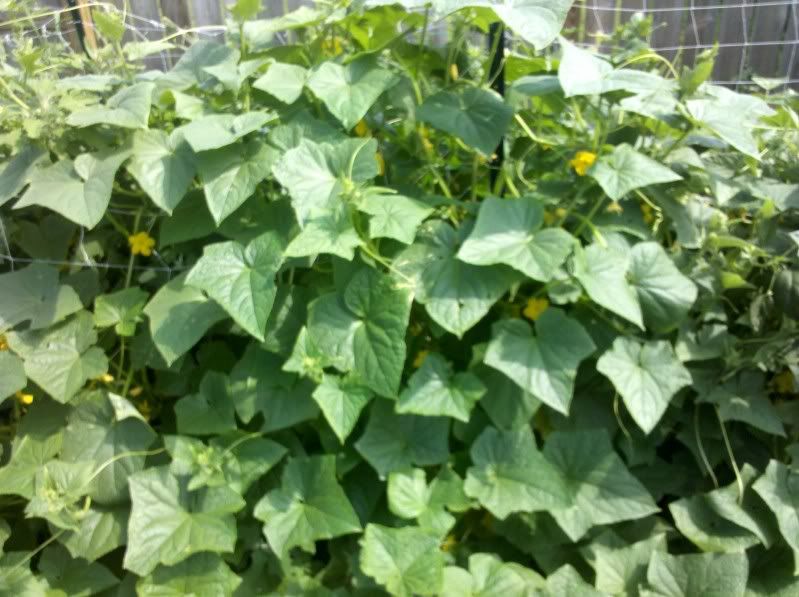 There are little babies in there by the hundreds. Everywhere you look there are little babies. So far I will need more canning jars.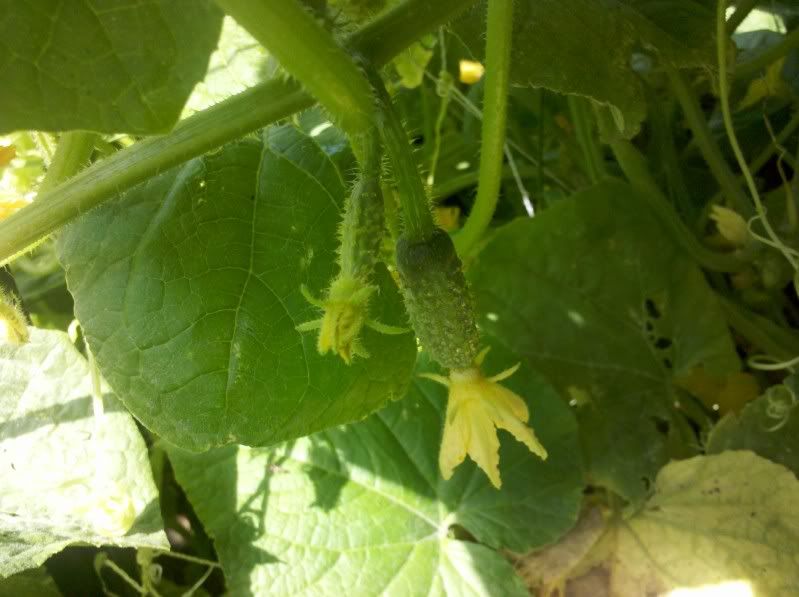 This is an overall shot of my peppers and tomatoes. Last year they didn't do so hot. Poor spacing and overrun by weeds. This year proper spacing and mulched with sic to eight inches of grass clippings. Next year I ditch the poor cages and build nice strong cages.
My Celebrity tomatoes. They are producing lots of fruit so far but no red ones yet. So far they are baseball sized on average or larger. These will be a seeds saver for me.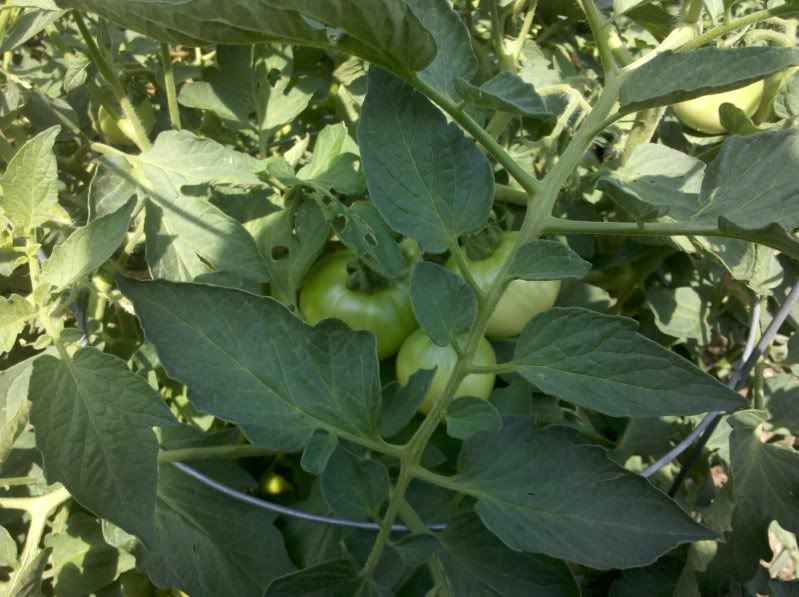 My awesome little Roma tomatoes. I have three of these plants and they are loaded with toms. Another seed saver for me for next year.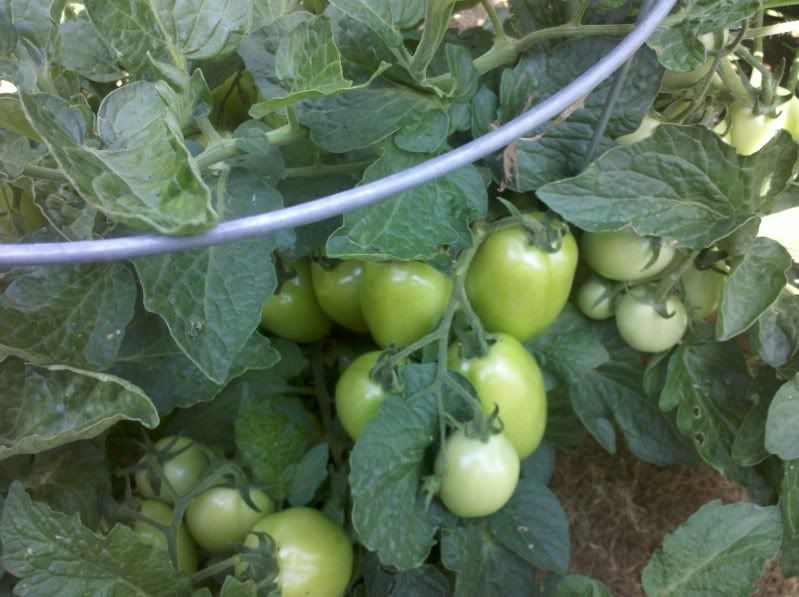 My beloved Cherokee Purple tomatoes. I have only one plant, but this cut is loaded with toms. They are between a baseball and softball size on average. I will save seeds from this guy as well.
These are my Brandywine tomatoes. I have just one of these as well and he's is producing very well also.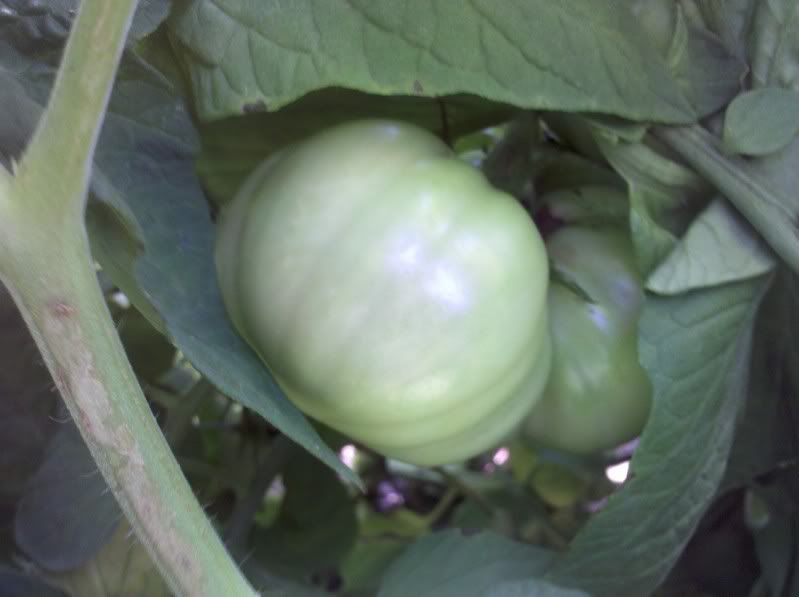 Another Roma tomatoes plant, because they are so cool!
This is one of my Anaheim pepper plants and they have some nice peppers on them.
everyone loves bell peppers!
I can't remember the name of these little guys. I planted them in mamas flower bed hehehe.
This is my Amish Roma tomato plant this thing is a monster in itself. I stands nearly six feet in heigth and is now putting on the fruit. How cool do they look. Awesome!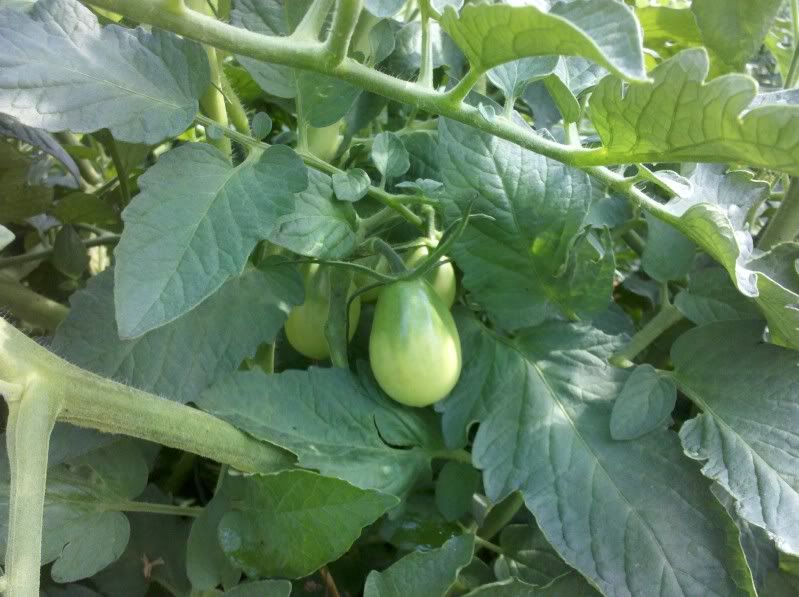 The Orange Habanero plants are doing awesome. I have two of these thinking that they would not produce. I stand corrected. I can not wait for the pineapple mango habanero hot sauce and salsa.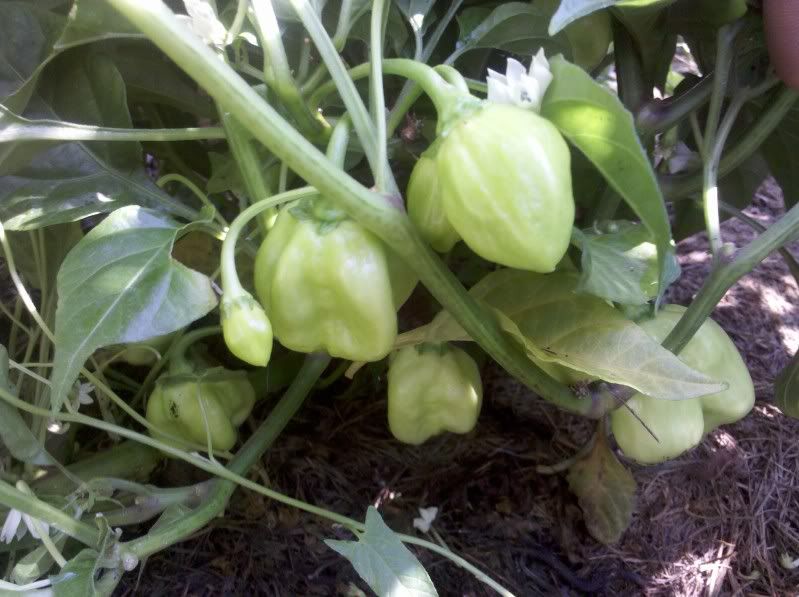 These are Maricahi peppers. They are loaded to they Max with fruit and they are on average as large as my hand. They are also pretty.