Well, my 1st full year of veggie gardening is off to a great start, thanks to lots of great advice from this forum. And I just wanted to share a few pics.
Full view of main garden.
Notice my rigged up tomato support. I have 3 plants on each of the long sides, and 1 plant on each end. I'll add more rungs to the ladders as the plants get larger. Also have been plopping metal trellises wherever needed. Got them on clearance at Lowe's. Regular price $26. I got them for $6 a piece.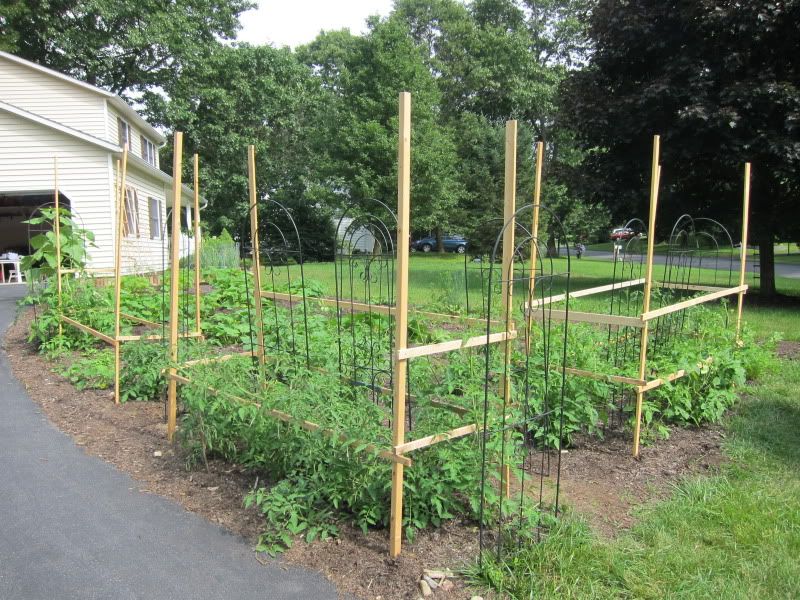 Small garlic bed and strawberry patch right next to the house. I plan on doubling garlic output next year in another location, and devoting this entire area to strawberries.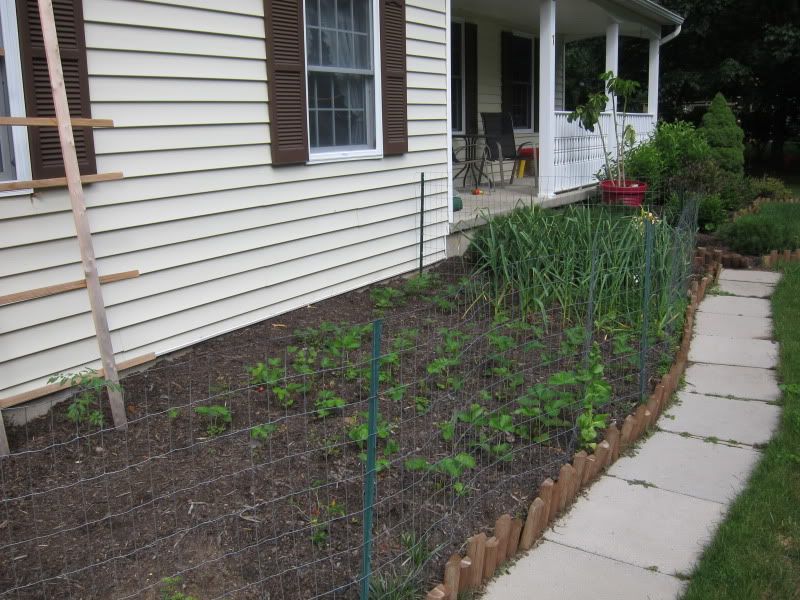 I forget which squash/watermelon/cantaloupe/pumpkin I planted where. It'll all be a surprise, as well as a jungle soon.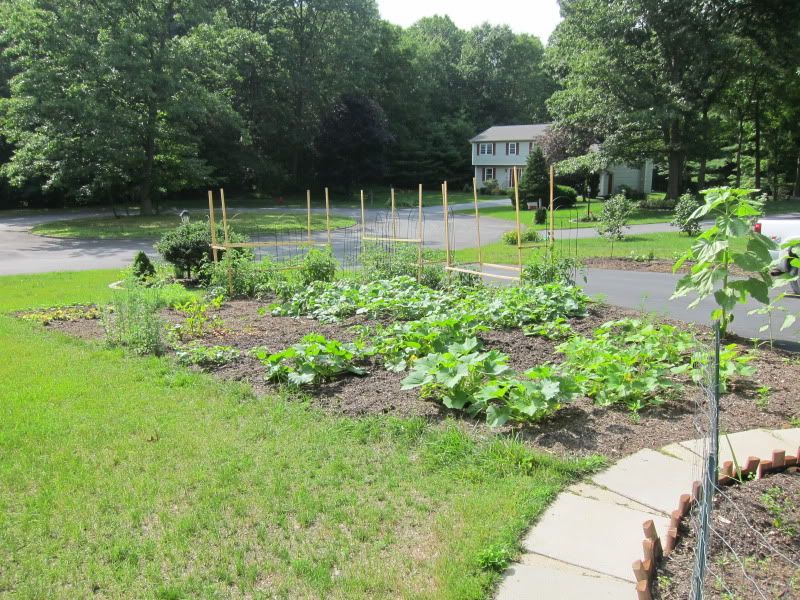 Secondary garden not doing so hot. I need to amend the soil big time. There are 4 small apple trees on the left. And some bush beans in between them. The right side is splattered with a few plants not doing much. I've given up on this space for this year, but will dump a bunch of compost in this week. Hopefully it will be productive next year.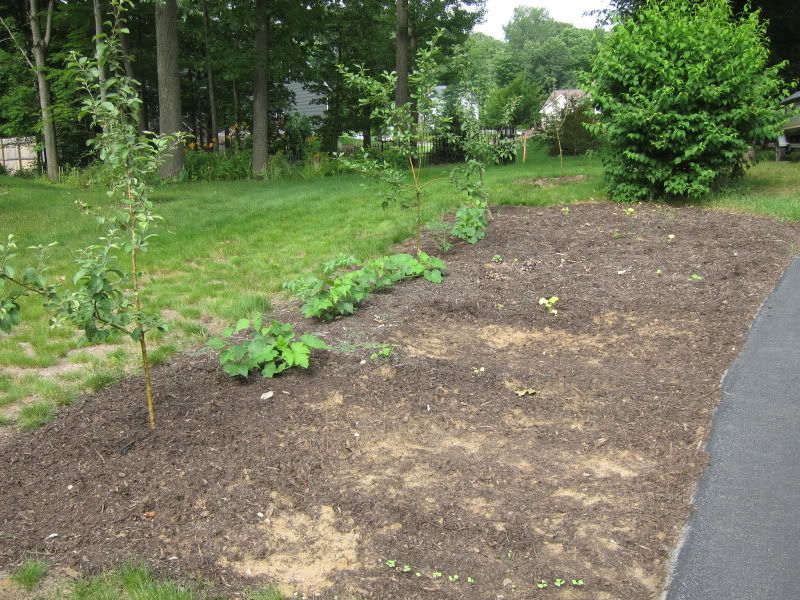 Oh yeah, I love fishing also.
And the real payoff. My 5 year old gets a kick out of the sunflowers being taller than her. We harvested carrots today, and munched them on the front porch while the ice cream man drove by. That was the first time she didn't ask for ice cream. Hopefully, she's a future Helpful Gardener.