We've picked 6 strawberries so far. I think I messed up by not clipping the new plants on the runners because my berries are smaller and not as many. 10 of my plants are everbearing "Berri Basket" and 5 are "Quinalts" and they have not flowered at all. I clipped all new plants after these pics were taken, so hopefully I will have many more and larger berries soon.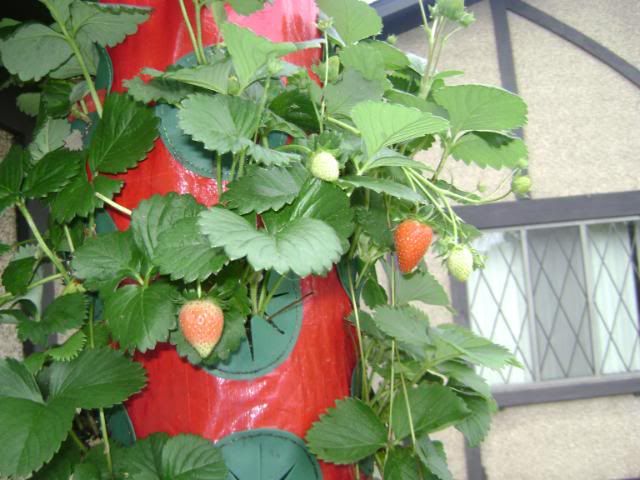 Everything is growing great in the Topsy turvy tree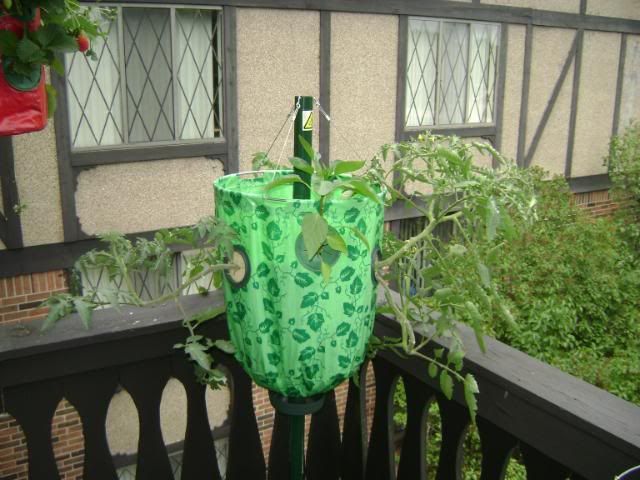 This pic really doesn't do the sweet 100 cherry tomato plant justice. It's growing huge and fast, close to 100 tomatoes on it right now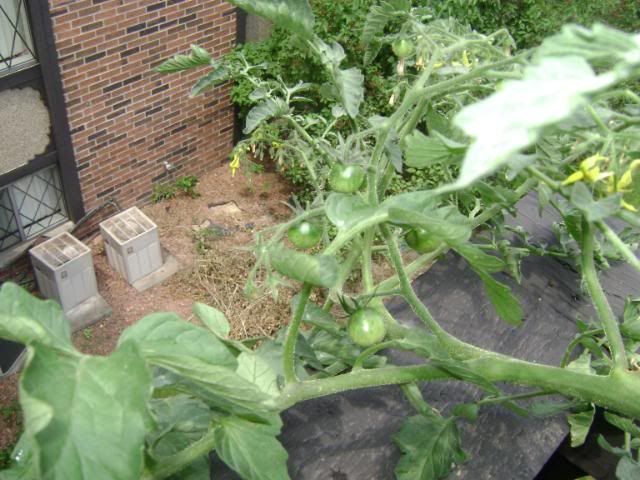 slicing cukes on the right are growing slowly, but the Anahiem pepper plant on the left has a couple little peppers growing with many more blossoms to open in the next few days
Celebrity on the left and yellow pear on the right. Seems like the yellow pear is growing so fast I can watch it grow.
I made a mistake with the topsy turvy tree by not labeling which tomato plant is what. I obviously can tell which is the cherry tomato plant, but that's where it ends. I have a plant with round tomatoes that could either be Pink Girl or Better Boy and then I have heirloom tomatoes on a couple others (I can see the rippled edges) but can't tell which is Brandywine or Delicious. The Bell pepper plant in the front of the "TT" has twice dropped blossoms before opening. I'm thinking it's due to cold nights because the plant looks healthy. I also have pickling cucumbers in the TT, with plans for them to grow over the top, but they are also growing slow. I've been fertilizing everyting with bone meal. I'll have to get a pic of the 5 gallon bucket with the pole beans in it. The vines have far outgrown the top of the tomato cage, but now flowers yet.