Please help me with this one...if anyone can! (I know you can)
I planted flowers in these holes. They got hacked by the mower so I pulled the rest of them out of the holes. I had some seed that got wet in their packets and fell out all over the ground so I shoved a couple of seeds in the empty holes. A couple were pumpkin seeds and a couple were watermelon seeds. I didn't think that anything would actually grow from that. About three days later I saw leaves! I was amazed and amused. I kept watering them and feeding them. I have attached some pics because I'd like to know what I'm growing so I can take care of it the right way.
This is the start of it: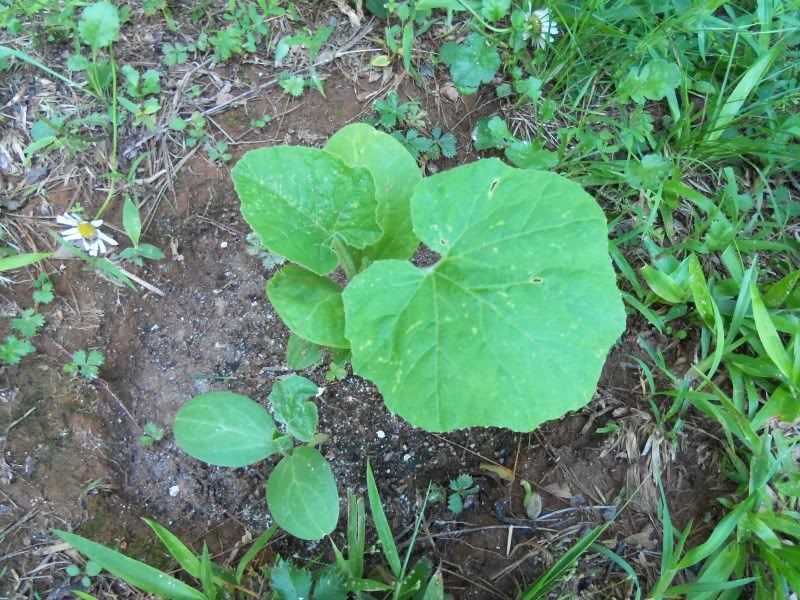 And this was 4 days ago:
Wondering if anyone knows from how the stems and leaves look, what it might be. I've got three holes of them (same size).
Thank you and as always You G's ROCK!!!

[/img]