Can anyone tell me what in the heck is wrong with tomato plants. The fronts look good but the back and bottoms look like crap. They seem to be happy and are producing so I don't know. I don't think its blight but not sure. I only have this problem on 2 out of 6 plants and they are right next to each other.
Here is a happy front shot....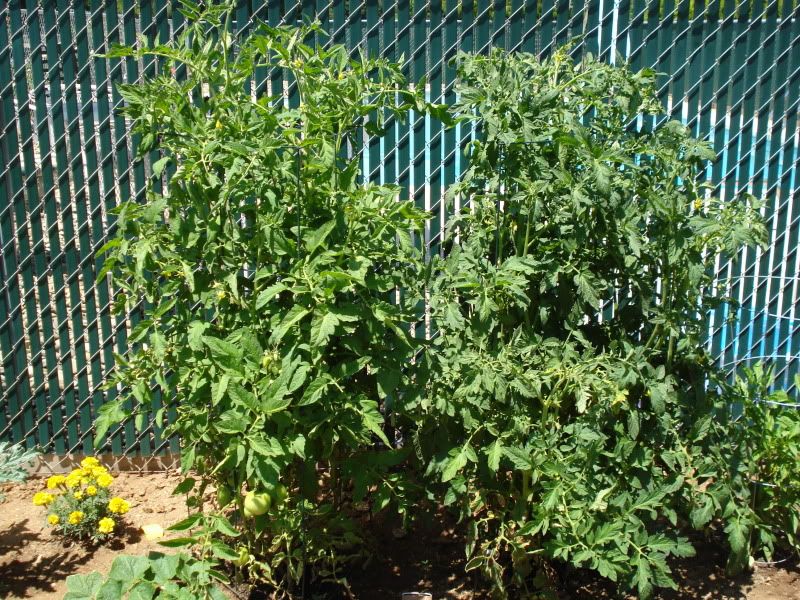 Here are some sad back shots......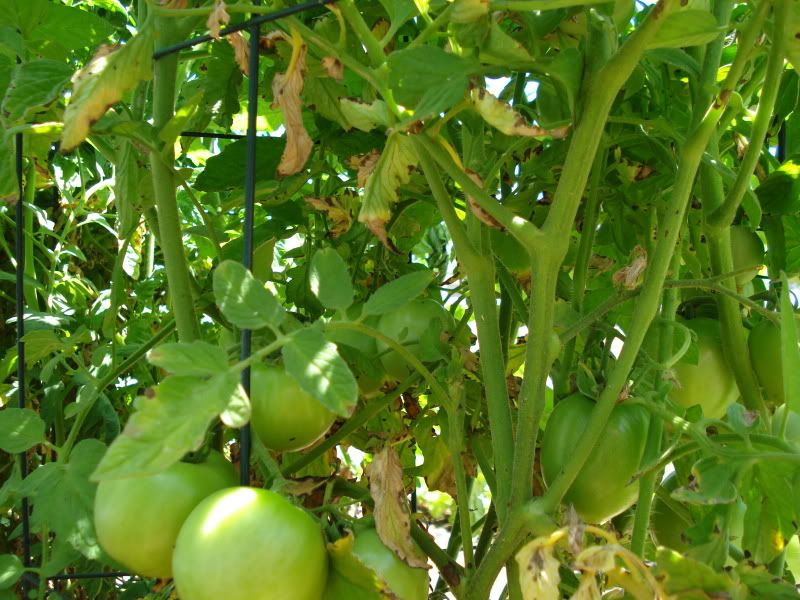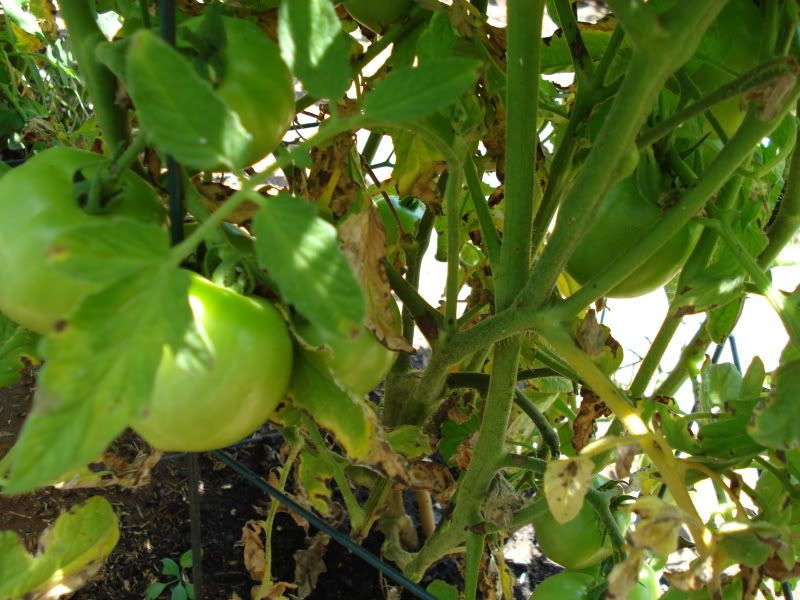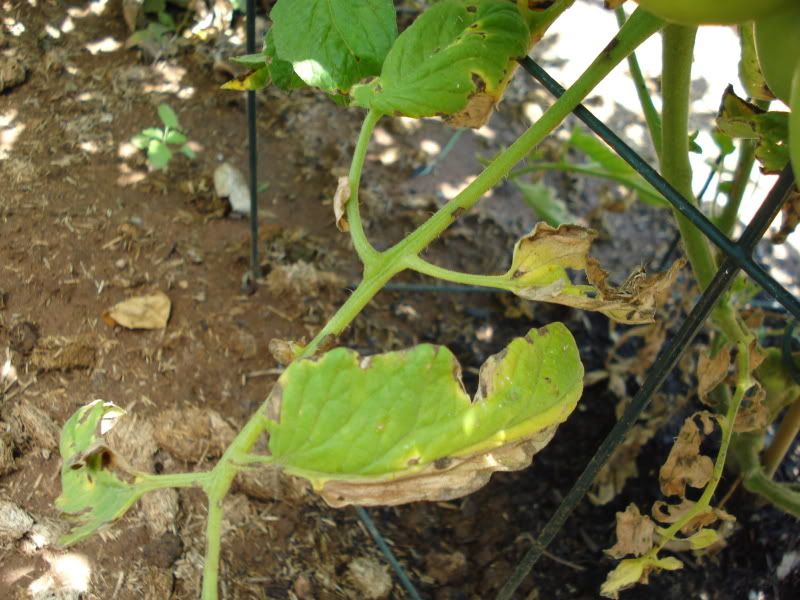 Let me mention I plucked off about 10 grasshoppers while I was out there taking these pictures.